Thanks for stopping by to read our GrabPoints Review.
It is a new rewards site. It pays you to do many things such as watch videos, take surveys, download apps, and complete offers.
There has been some buzz about this GrabPoints rewards site so we decided to investigate what it was all about…
Some say it's a scam while others GrabPoints reviews are saying legit so what is it?
The good news is we are going to walk you through the company, products and compensation plan so you can make the right decision.
Let's dig in this GrabPoints review…
Update: Recently GrabPoints made some changes. This review includes the updated information to show the new ways to earn and the new reward options.
GrabPoints Review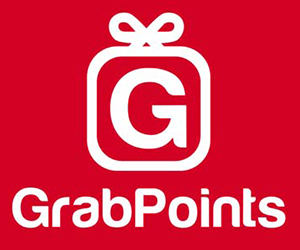 This GrabPoints review was written as a few readers have had a few concerns with this GrabPoints before joining.
It appears like GrabPoints is not a scam. One great thing about GrabPoints is the mobile app. GrabPoints has one of the best apps out there other than Swagbucks, to make money on your smartphone. This GrabPoints Review covers how to earn, rewards, and everything you need to know before joining GrabPoints.
You Can Join Us By Clicking Here!
Earning At GrabPoints
GrabPoints Offers
You'll find free and paid offers at GrabPoints. The majority of the GrabPoints free offers pay 500-2000 points and need you to sign up for a free site.
The majority of the GrabPoints paid offers need you to buy a product/service or start a free credit card trial. You will usually get paid 2,000-10,000 points for these offers.
Remember to cancel any free trials before you get charged!
GrabPoints Surveys
GrabPoints does not host any surveys, however they do provide you surveys from a few other companies. At any time there are usually 10-25 surveys available, however you need to complete your GrabPoints profile prior to conducting any surveys.
A majority of the surveys pay from 500-2500 points. They will show an estimated time to complete the survey.
Download Apps
Downloading apps is one of the easiest ways to earn at Grab Points. There is a long list of apps that Grab Points will pay you to download. You can see the requirements and how much it pays. The majority of the apps just need you to download and open the app. However others need you to reach a higher level of a game or keep the app installed for a period of time.
The majority of the Grab Points apps pay from 100-500 points.
View Videos
You will be paid to watch videos by GrabPoints. You'll see a list of 10 or so videos available to watch if you go to the watch video tab. Normally, videos pay 10 points each, and each video is under 2 minutes long.
Promote GrabPoints
Just for sharing Grab Points on social media you can earn points. You can also earn points for posting a link in a forum, creating a YouTube video, or by posting a photo on social media. You'll earn points just for sharing. No one has to join.
Grab Points Referral Program
For every friend that you invite to GrabPoints you'll earn 1 point. After your friend makes 1,000 points ($1) you'll earn an additional 500 points ($.50).
You can invite friends via social media, email, or through your unique link.
Grab Points Promo Codes
Occasionally GrabPoints posts promo codes on social media. It will also send them to you as notifications. For a piece Promo Codes usually pay 7-10 points. All you have to do is claim them.
Grab Points Rewards
You'll earn points that you can exchange for rewards As a Grab Points member. The majority of the reward options start at $10 or 10,000 points. Some rewards available include Target, Walmart, Amazon, and PayPal.
Amazon gift cards start at $3 or 3,000 points, although most rewards start at $10, and PayPal payments start at $5 or 5,000 points.
It looks like gift card rewards are sent to your email within 72 hours directly of requesting a payment!
Make Sure You Join Us By Clicking Here
Good Things About Grab Points
Awesome App
Grab Points provides an app for Android, Apple, and Kindle mobile devices. And it's an outstanding app that allows you to earn and even cash out all inside the app.
The majority of the rewards sites are great on desktop. However, there's only a few that are awesome on mobile devices. It is a great plus if you want to earn extra cash on your smartphone.
GrabPoints Review – Is Grab Points A Scam?
Grab Points is not a scam. You will find a lot of payment proof on the internet.
You Can See What We Mean And Join Us By Clicking Here!
Aaron and Shara What Do You Suggest?
That being said, if you have never marketed online or offline before, finding people could be very difficult for you.
We know when we first started trying to make money online, we failed miserably and we had no idea how to recruit.
That is why, we first started out by learning how to become a good marketers, but you don't have to be a good marketer at all!
We learned how to make money online WITHOUT being great marketers (Click Here To Stay Updated, And To Find Out More about HOW)!
If you don't want to be in a business that requires you to host home parties or call all your friends and recruit your family to buy your stuff no worries.
We will keep you updated where you can build a business online where you don't have to recruit anyone.
Click Here To Check This Out And See What We Mean
You will learn step by step on how to build a profitable business online WITHOUT having to market or recruit anyone else!