There has been a lot of buzz on the internet including social media about Heal Worldwide business opportunity. Most likely, you are here because you want to ascertain the legitimacy of the company and the business opportunity.
Well, you can find out the truth about Heal Worldwide in our post.
Review on Heal Worldwide: Is it Legit?

This Heal Worldwide Review is a compilation of all the facts about the business.
You can decide for yourself in the end whether you want to join it or not ( you may be really surprised) !
Let's get started.
First of all, Heal Worldwide comes off as an impressive company and this review is based on the test that has been conducted after joining the online business.
Understanding Heal Worldwide
The founder of the MLM Company is Stephen Munson, a true leader in the industry considering the results so far and his vision for lending a helping hand to the people.
How Heal Worldwide came into being?
In the year 2014 Stephen Munson hit his low.
He was not only sick and broke but stressed, depressed, hopeless and homeless.
His best friend had just died from Cancer and he got turned out from his home. He was struggling to sleep and his body was in horrible inflamed pain.
It was a stretched exhausting battle where his confidence, courage, and faith were challenged every day.
Stephen Munson suddenly became highly allergic to regular foods like Strawberries, Bananas, Black Pepper, Vanilla and Garlic.
When he ate those foods including sugar and gluten, swollen red spots erupted in his body. His gut was damaged with no solution to fix.
After living with fear for 3 years, it was traveling that brought him to meet a man named Dr. Pichaet. This man had studied Plant-Based Health and Beauty for 40 years. And the study specifically focuses on Immune System Support.
He was fortunate enough to meet hundreds of people who were fans of his products.
It took Stephen Munson only 8 days to see health transformation. Ever since, he has been on a mission to share this with everyone worldwide.
He says he understands health battles and he wants to help people have great health and life-long happiness.
Before starting this MLM business, Stephen has been fruitfully involved with other MLM opportunities and is responsible for developing other marketing systems as well.
Heal Worldwide Products
Heal Worldwide focuses on products in the nutritional supplement niche.
The products are sold under America brand, which stands for Asian Phytoceuticals Public Co.
You will find various products being put on the market. The benefits of the products include immune system balance, improving symptoms of diabetes, and more.
How to buy the products? They are available for purchase individually (you can click here to see how). However, you can get the added benefit of 15% off once you register for the Heal Worldwide monthly autoship plan.
Apart from the nutritional supplements, Heal Worldwide also offers diverse marketing courses.
Stephen Munson is a man with plenty of internet marketing experience. This is seen in his marketing products. Heal Worldwide's marketing is also very remarkable in spreading the positive message about the vision of the company (Click here to see) . 
The Compensation Plan for Heal Worldwide
If you become an affiliate for Heal Worldwide, you can earn money by selling products to retail customers while spreading the positive word to others.
A unilevel system handles the retail sales. They vary depending on if you're selling the supplements or marketing courses.
When you sell supplements, you can expect to earn up to 30% on sales by generating $3001 or more. With marketing course sales, you will be earning 50% on level 1 and 10% on level 2.
The Fee to Join Heal Worldwide
If Heal Worldwide is your cup of tea, you can follow this link here. The promo (50% OFF) may not be around forever so make sure to get on it NOW!
Is Heal Worldwide Legit or Scam?
People have different opinions concerning Heal Worldwide.
So, what's the reality?
Heal Worldwide is not a scam. In fact, it's a brilliant new business opportunity with an incredible leader. Heal Worldwide's products can improve your life and do good in the world.
The products and the company resonate with people.
We are standing behind Heal Worldwide!
Winding Up
Hopefully, this Heal Worldwide Review has provided you a lot of value.
If you want to move forward with Heal Worldwide, you can use this limited discount link by clicking here.
Follow Us on Social Media Below (We are a Real People :)):
Subscribe To Our YouTube Channel Here
Thanks!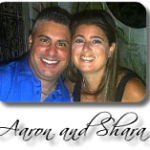 Feel free to signup for our newsletter if you want tips on how to make online advertising work for you.