Welcome to our HOQU Review!
This company recently has hit our crypto radar so we decided to have a look at it and do a review.
Possibly you've been hearing about this ICO from one of your friends or in email or on social media.
We are going to give you our Full Review On it.
So, without further ado, let's get to it!
HOQU Review

It will be only apt to say Uber has changed the world. The Uber business model has gotten bigger and reached almost every corner, and now we are witnessing the rise of the so-called "sharing economy."
You can create your FREE Account By Clicking Here.
Mobile platforms are plentiful. It permits all types of independent contractors including taxi drivers (Uber), homeowners (AirBnb), tailors (zTailors), and even private jet pilots (BlackJet) to build capital by sharing their vehicles, expertise, and properties. They employ a business model that is capable of avoiding the high administrative costs of traditional corporate structures. Thus, consumers are allowed to get a higher quality service at a lesser price.
"Uberfied" applications like this do a lot of cool things. However, all of them have one thing is common, i.e, they are all affiliate programs. An affiliate program is a system where an organization operates as an intermediary between the advertiser and the customer.  In this case, Uber works as a mediator between those merchants (drivers) and end-users who have to get somewhere. The cost for the service that the affiliate program offers is paid by the advertiser. The driver pays by means of a commission on each ride in the case of Uber.
Technically, if you wish to advertise your product or service in the same way that Uber advertises drivers, you could build your own affiliate program. There are means to do it on your own, and there are 11 platforms available that will aid. But, a lot of costs are involved and deceitful affiliates and brokers get in the way. Half percent of your earnings will be lost to commissions and fraud.
"Uberfy" any business With HOQU
HOQU allows you "Uberfy" your business without forcing you to pay high commission fees.
Get Yourself An Account For FREE By Clicking Here.
HOQU is the first decentralized affiliate platform in the world. It allows merchants and affiliates to network directly. The latest in smart-contract and blockchain technology has been used to build it for ensuring maximum trust between users. It also ensures low fees when rewarding the efforts of affiliates based on a CPA, CPS or other performance marketing model.
Regardless of its niche, HOQU makes it possible to "Uberfy" any business, while maintaining low commission fees and high trust.
HOQU allows a lot of benefits to business owners that will help then to "Uberfy" their business:
Cost-effectiveness: The crypto token (HQX) of HOQU trims down transactions costs as it does not rely on centralized financial institutions and payment services. Costs for advertisers will be cut by 44% on average.
No fixed payments per month: Pay only for the services that are available to you. HOQU operates on a low 5%transaction fee.
Anti-fraud protection:User identification and proofing is done using services offered by the Civic blockchain platform.
Simplifies development process of your platform:HOQU offers its new tracker platform as free to all users.
How does it work?
For instance, you have knowledge about a decentralized application that sells real estate, you know the pros of blockchain tech, and you desire the low commission and transparency of the HOQU platform integrated into your app.
For creating your own affiliate program, you can utilize the HOQU API to integrate into the platform. From there, you can run your application using the HQX token. You are registered on the platform as an advertiser, and you have to undergo a verification process. As your account is ready, things gets even easier.
You Can See What We Mean By Visiting The Site And Getting A Free Account By Clicking Here.
First, log into the system to post an offer and specify the payout to the affiliate. For instance, take 1% of the sale price. When the leads created by affiliates buy property the record is registered in the blockchain. Right after the transaction, the smart contract utilizes the information about the purchase to transfer instantly the affiliate his/her agreed-upon share promised.
All data about this entire process stays on the blockchainmaking it easy to be verified by anyone involved. Conflicts can be resolved in the Appeal Center.
HOQU Incorporated into your Crypto Project:
In case you have a crypto project and are willing to start an ICO, HOQU and its tokens are for you. It will work the same as with e real estate example given above, in this case, only with the sale of your tokens. You can redirect your marketing budget to be utilized for rewarding affiliates for marketing your project on the HOQU platform. Instead of buying fiat to pay marketers, you can utilize the HQX token and take benefit of the low fees on the HOQU platform.
The affiliate will get a reward in HQX for each click the HOQU affiliate receives for your site, or a definite amount of money invested. With HQX, transferring between cryptocurrencies has become more convenient in the crypto community. It is easier than exchanging for fiat. Also, you can ensure that the affiliates share your crypto values.
You Can Join Us By Clicking Here.
Aaron and Shara What Do You Suggest?
That being said, if you have never marketed online or offline before, finding people could be very difficult for you.
We know when we first started trying to make money online, we failed miserably and we had no idea how to recruit.
That is why, we first started out by learning how to become a good marketers, but you don't have to be a good marketer at all!
We learned how to make money online WITHOUT being great marketers (Click Here To Stay Updated, And To Find Out More about HOW)!
If you don't want to be in a business that requires you to host home parties or call all your friends and recruit your family to buy your stuff no worries.
We will keep you updated where you can build a business online where you don't have to recruit anyone.
Click Here To Check This Out And See What We Mean
You will learn step by step on how to build a profitable business online WITHOUT having to market or recruit anyone else!
Follow Us on Social Media Below (We are a Real People :)):
Subscribe To Our YouTube Channel Here
Thanks,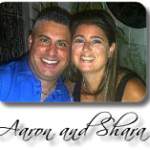 "Results Not Typical" this PROOF of payment doesn't guarantee that you will do the same, but shows you what is possible with some elbow grease and a can do attitude.