Thanks for stopping by to read our iCoin Pro Builder Review.
iCoin Pro Builder is a new company, a site that performs as a recruitment funnel for iCoin Pro, that is billing itself as an "exclusive training system" for people looking to learn more and ultimately invest in cryptocurrency, specially the Bitcoin digital currency (BTC).
There is additionally an attached MLM recruitment plan to give an income opportunity.
iCoin Pro Builder Review

There is certainly zero information on the iCoin Pro Builder website that discloses who is behind this company. As the site was registered anonymously, the website for the registration reveals little information.
The only piece of information is in the site revealing that itis owned by a company called Marketing Solutions XL, seen at the bottom of a page somewhere inside the enrollment funnel. That company's website is enrolled to a real person, a Wouter Van Den Brink, who has both a personal homepage and a Facebook page.
On his Facebook page, Van Den Brink claims to be a"coach" and "social marketer" and which comprises of various links to cryptocurrency news articles yet no outward connections to Marketing Solutions XL or iCoin Pro Builder.
His personal website, connected from his Facebook profile, is basically an email capture page, however it does list his name directly with Marketing Solutions XL.
As far as discovering who Van Den Brink is, this does not do much for us, however it does create a strong chain of protection from the iPro Coin Builder website and iPro Coin and back to him.
iCoin Pro Builder Product
The core product, iCoin Pro launches somewhere around May 2017, it is a 39.95 per month membership subscription, and as per the promotional videos, it will give users "$10,000 worth of tools and training" to find out about cryptocurrency, that includes information on how to mine it, how to buy it, and how to exchange it for a benefit on digital currency exchanges. This is the amount of the information disclosed about the product.
iCoin Pro Builder Opportunity
There is additionally an income opportunity connected to iCoin Pro in the form of a commission-based recruitment scheme.
By jumping through all the hoops on the iCoin Pro Builder website, for pre-registering the program enters you into the most readily available space in a "2×14 accelerated matrix," based on the promotional video, which is probably filled on a first-come, first-serve basis and blocks the need for recruitment on a new member's part.
Details have not been given on the complications of the iCoin Pro compensation scheme, yet the site's promotional video asserts that members can "acquire over $4000 per month" by being a part of the program.
iCoin Pro Builder Verdict
According to the iCoin Pro Builder website iCoin Pro is in pre-launch. This implies that most of the information collected here is subjected to change before its filed May 16, 2017 launch date. Although, to provide at least an initial review, there is still enough to go on.
For membership,iCoin Pro looks to charge its affiliates a minimum of $39.95 a month. This seems to be the main revenue stream for the company, which implies this is where it is getting the money that is used to pay members with for commission-earning activities.
This implies that it is imperative that new affiliates remain paying members to keep those commissions rolling.
This setup is usually unstable. Gains are dependent on sustained membership and strong recruitment activity as far as the income-based portion of the program goes.
It is going to depend strongly on the "training and tools", whether the subscription fee is worth that iCoin Pro provides. They better be more useful than the information you can find on the internet for free concerning Bitcoin and cryptocurrency investing if the company expects people to stay with it.
At last, there is the issue that Van Den Brink is clearly behind this company although haven't publicized this fact. That absence of transparency makes us anxious and makes us think that Van Den Brink has plans to fleece affiliates or has something up his sleeve. Best watch out for this one.
Aaron and Shara What Do You Suggest?
That being said, if you have never marketed online or offline before, finding people could be very difficult for you.
We know when we first started trying to make money online, we failed miserably and we had no idea how to recruit.
That is why, we first started out by learning how to become a good marketers, but you don't have to be a good marketer at all!
We learned how to make money online WITHOUT being great marketers (Click Here To Stay Updated, And To Find Out More about HOW)!
If you don't want to be in a business that requires you to host home parties or call all your friends and recruit your family to buy your stuff no worries.
We will keep you updated where you can build a business online where you don't have to recruit anyone.
Click Here To Check This Out And See What We Mean
You will learn step by step on how to build a profitable business online WITHOUT having to market or recruit anyone else!
Follow Us on Social Media Below (We are a Real People :)):
Subscribe To Our YouTube Channel Here
Thanks,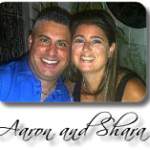 "Results Not Typical" this PROOF of payment doesn't guarantee that you will do the same, but shows you what is possible with some elbow grease and a can do attitude.