Thank you for taking the time to read our iGlobAd review. Be sure to know every bit about this type of program on our review page. It's very important to be sure on what business you get into.
We both know that money is not something you play with, so take this reading seriously, we want you to do well and make sure a lousy choice doesn't lead to a worse experience.
So, sit back and enjoy the review we've made especially for you and your well being when we learn, every bit of time is well invested. Let's get on with it!
iGlobAd Review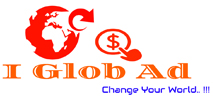 iGlobAd who claims to be based out of London, UK, operate in the MLM advertising niche.
Mackenzie Carter is the CEO of the company according to the source. However, in reality, this person does not seem to exist.
Mackenzie Carter is a common name which the company might have picked up. There is no photo of Carter and his bio is a replica of Janrise Advertising and Branding.
iGlobAd has been incorporated in the United Kingdom as I Glob Ad Limited. But as far as legitimacy is concerned, a incorporation certificate of the UK is not worth the paper it has been printed on.
The way in which iGlobAd rips off of an Indian advertising firm's copy and uses a shell UK incorporation leads to the answer that the one operating iGlobAd is from India.
If an MLM company does not openly reveal who owns or operates the company think twice before joining or investing any money in it.
Products of iGlobAd
There are no retail products and services offered by iGlobAd. The affiliates are able to market only the affiliate membership of iGlobAd itself.
Compensation Plan of iGlobAd
The affiliates of iGlobAd make investment on a promise to receive a 10 month ROI.
Starter: invest $57 to get $142.50 ROI
Standard: invest $157 to get $423.90 ROI
Extreme: invest $357 to get $1035.30 ROI
Ultimate: invest $757 to get $2346.70 ROI
Bronze: invest $1257 to get $4148.10 ROI
Silver: invest $3257 to get $11,399.50 ROI
Gold: invest $6075 to get $22,477.50 ROI
Platinum: invest $12,750.90 to receive $49,725 ROI
A direct iGlobAd referral commission of 10% is paid on the funds invested by personally employed affiliates.
A binary compensation plan structure is used to pay iGlobAd Residual Commissions.
An iGlobAd affiliate is put at the top of a binary team by a binary compensation structure. It is divided into 2 sides.
The first level of the binary team holds 2 positions. The second level is created by dividing these 2 positions into another 2 positions each.
Following levels of the binary team are created as required. Each new level holds twice as many positions as the previous level.
The positions in the binary team are filled through direct and indirect employment of affiliates. There is no restriction to how deep a binary team can extend.
iGlobAd tally up fresh investment volume on both sides of the binary team at the end of each day.
A  iGlobAd residual commission of 8% is paid to the affiliates on funds matched on both sides.
Remaining funds on the stronger side are carried over to the next payment period.
Membership of iGlobAd
The iGlobAd affiliate membership of iGlobAd is linked to an investment between $57 & $12,750.90.
The income potential depends on their investment.
To Conclude
The trick behind ROI payments of iGlobAd is advertising revenue created via affiliate's clicking on ads.
The ads are allegedly offered by shopping malls.
In their website, iGlobAd claims they have links with major shopping malls in selected countries which will increase in the future.
Carter has visited all the countries personally and made agreement with shopping malls for online advertisement. Soon, they are going to enter into traditional ad displays that are kept inside shopping malls. It includes Black lit Diorama, Elevator Wrap, table top, and Hung Banners.
iGlobAd claims affiliates are paid $103 per ad click at the Platinum $12,750.90 level.
Apparently, this is nonsense. It is wise not to take the claims of iGlobAd at face value considering the fake CEO running the show.
No evidence is provided about th agreement made between iGlobAd and the shopping malls.
In truth, affiliate clicks of ads provided by the company have no link with iGlobAd's ROI payment.
Affiliate investment is the sole verifiable source of revenue entering iGlobAd. The use of the investment to pay a 10 month ROI makes it a ponzi scheme.
New invested funds will dry out as affiliate employment stops as in all ponzi schemes.
iGlobAd ROI revenue will eventually stop prompting a collapse.
Provided the 10 month maturity period of investments and affiliates only able to make withdrawal requests only two times in a month, the anonymous owner of iGlobAd gets plenty o time to hoard and run when the time is right.
At any given time, the investors will lose a huge amount of invested revenue when iGlobAd collapses.
Aaron and Shara What Do You Suggest?
That being said, if you have never marketed online or offline before, finding people could be very difficult for you.
We know when we first started trying to make money online, we failed miserably and we had no idea how to recruit.
That is why, we first started out by learning how to become a good marketers, but you don't have to be a good marketer at all!
We learned how to make money online WITHOUT being great marketers (Click Here To Stay Updated, And To Find Out More about HOW)!
If you don't want to be in a business that requires you to host home parties or call all your friends and recruit your family to buy your stuff no worries.
We will keep you updated where you can build a business online where you don't have to recruit anyone.
Click Here To Check This Out And See What We Mean
You will learn step by step on how to build a profitable business online WITHOUT having to market or recruit anyone else!
Follow Us on Social Media Below (We are a Real People :)):
Subscribe To Our YouTube Channel Here
Thanks,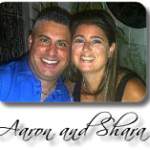 "Results Not Typical" this PROOF of payment doesn't guarantee that you will do the same, but shows you what is possible with some elbow grease and a can do attitude.