The MLM industry has seen a huge growth trend in Immunotec Annual Revenue which increased 28.6% to $109 Million.
Immunotec, Inc., a direct-to-consumer company and leader in the nutritional industry announced its fourth quarter financial results for Fiscal Year 2016. All amounts in this press release are in Canadian dollars unless otherwise indicated.
Immunotec – Annual Revenue

"Annual revenues surpassed our expectations and reached an all-time high of $109 million, reflecting solid performances in all regions by Immunotec's Consultants and Employees.
The weakness of the Mexican Peso significantly impacted profitability during the fourth quarter. On a currency neutral basis, we estimate that this volatility reduced the Adjusted EBITDA1 by approximately $3.4 million compared to last year", said Charles Orr, Chief Executive Officer.
QUARTERLY PERFORMANCE HIGHLIGHTS
Network sales amounted to $29.7M, an increase of 30.7% over last year, while sponsoring1 of new customers and consultants increased by 50.9% over last year.
Network sales in key geographies grew by 58.4% in Mexico, 15.9% in the United States and 6.7% in Canada.
Margin before expenses were down by 2.4%, to 73.0%, and Adjusted EBITDA1 amounted to 2.9% of revenues, considering the impact from the recent foreign currency devaluation of the Mexican Peso.
Net profit totalled $0.6M or $0.01 basic and fully diluted profit per common share.
"For the year, we are very pleased by the overall performance of our Network Sales and Sponsoring activities, representing a significant recovery over the prior year which was negatively impacted by the implementation of a 16% value-added tax in Mexico", said Patrick Montpetit, Chief Financial Officer of Immunotec.
"Management's disciplined approach to corporate expenses led to a significant decline of these expenses as a percentage of total revenues. Finally, our balance sheet improved substantially with year-end cash of $13.9 million, reflecting solid cash flows from operations."
"Among efforts to contain the impact of the weak Mexican Peso, we have implemented price increases of 5 to 7% in all our markets effective on January 1st, 2017. This combined with other management initiatives should mitigate a significate portion of the foreign exchange impact on profitability. As we enter Fiscal 2017, we are confident in our ability to maintain the momentum of the past year and continue to better leverage the scale of our Company. Furthermore, the Company is pleased to announce that Charles Orr's employment agreement has been renewed until June 30, 2017", concluded Mr. Montpetit.
About The Company
Immunotec is a Canadian-based company which develops, manufactures, markets and sells research-driven nutritional products through direct-to-consumer sales channels in Canada, the U.S., Mexico, the Dominican Republic, the United Kingdom and Ireland. This company offers a wide-ranging line of nutritional, skin care and wellness products targeting health, weight management, energy and physical performance.
Aaron and Shara What Do You Suggest?
That being said, if you have never marketed online or offline before, finding people could be very difficult for you.
We know when we first started trying to make money online, we failed miserably and we had no idea how to recruit.
That is why, we first started out by learning how to become a good marketers, but you don't have to be a good marketer at all!
We learned how to make money online WITHOUT being great marketers (Click Here To Stay Updated, And To Find Out More about HOW)!
If you don't want to be in a business that requires you to host home parties or call all your friends and recruit your family to buy your stuff no worries.
We will keep you updated where you can build a business online where you don't have to recruit anyone.
Click Here To Check This Out And See What We Mean
You will learn step by step on how to build a profitable business online WITHOUT having to market or recruit anyone else!
Follow Us on Social Media Below (We are a Real People :)):
Subscribe To Our YouTube Channel Here
Thanks,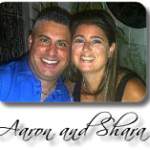 "Results Not Typical" this PROOF of payment doesn't guarantee that you will do the same, but shows you what is possible with some elbow grease and a can do attitude.