Although everyone talks about the importance of networking… no one realizes the importance of old fashioned networking.
Have you recently made an effort… to connect with anyone from your business network?
It is very important to ensure… that your business connections or contacts are alive and well… so that they have you on top of their minds.
Although you might be thinking…
Aw… well, I sent a mail to few of them last week. In fact, I texted few of them only yesterday!
Well… let me you that is not enough. This is NOT going to make you stand out in the business community.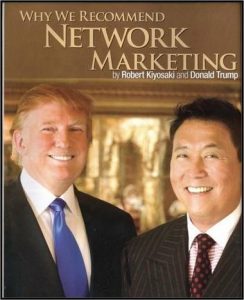 The Importance Of Old Fashioned Networking.
Although texting and emailing may be the most popular channels… to communicate and connect with your business contacts, there is another option.
Don't get me wrong… but sending a handwritten note with a gift… can make a more positive impression in all your clients. This sort of communication is fast becoming obsolete in our digital age.
Basically, handwritten notes are remembered. They usually stay on desktops. Texts and emails are usually deleted after a few days or redirected to Spam in most cases.
Yes, even though we're all buried in Spam, it's still possible to make new business contacts online. The recent JV (Joint Venture) craze reflects the simple principle that in the end, people do business with PEOPLE – not with pixels, bits, and bytes.
Although you may have a strong online marketing program, do add a personal touch occasionally. This ensures that the old fashioned networking is still alive and well online.
And it's the best method for getting some good exposure if you're just starting out and have no money for marketing. By building strong business relationships, you'll soon have other marketers offering to link to you, publish your articles, write about your site in their newsletter, and even offer you free advertising.
One of the best places to make business contacts in your field is in forums. For example, if you've started an affiliate web site that sells specialty dog training devices, hang out in the many dog-related forums and newsgroups.
But instead of trying to help end consumers so they'll visit your site, make friends with experts in related fields. In this case pet sitters, groomers, dog trainers, veterinary assistants, and even animal behaviorists can all be excellent contacts.
As with all business networking, look for ways to help your colleagues. If they have their own site, offer them a link on yours. If they have an opt-in list, perhaps you can set up a special web page, and give them a rebate on any commissions you make. If they write their own articles, perhaps you can turn them into a mini-eBook and offer it to all your visitors.
And there's no reason you can't be proactive, and send an email to non-competitors – or even competitors – whose sites you admire. You don't have to consider every competitor your enemy. Simply look for opportunities to be helpful.
One easy way to help – provided you do it diplomatically – is to point out a problem on someone's site or in his or her eZine. If you find a broken link or some other error, drop them a note. Most webmasters WANT to know if a link suddenly stops working or if their database is generating internal server errors.
Be committed, follow up and most of all GIVE!
Best…  🙂 
Follow Us on Social Media Below (We are a Real People :)):
Subscribe To Our YouTube Channel Here
Thanks!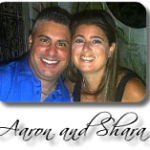 You would never know where old fashioned networking takes you.