Improve Your Website With A Single Video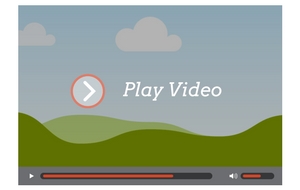 Words can only convey so much information, but a video has the power to captivate the imagination. You already know that you'll get great results from powerful copy. All you need is strong writing skills, a call-to-action, and marketing know-how. What if you discovered that a single video clip had a greater impact to influence followers/customers by over 80%?
Where should you put the video on your website or blog? The landing page is the ideal spot as it's often the first page of your website people will see. You need something to keep people on the page if you want them to purchase your service or product, and a video is a great way to do just that.
What makes video content more powerful than written content? People are visual creators. We need to see the product or service in action. There is so much information on nearly every imaginable topic out there, it can be hard to differentiate what to trust. Video helps create a sense of trust. If a video offers a demo and provides a conversational approach, people are more likely to believe in what you're selling.
Another reason to add a video to your landing page: it keeps customers engaged. It inspires them to remain on your website for a longer period of time and that often leads to purchases. You need to give your visitors a reason to stay on the website and a powerful video with a call-to-action at the end is a smart way to do that.
Don't limit your website with a mix of written content, infographics, and stock photography. Create a snappy video to post on your site's landing page and watch your page ranks climb in the upcoming weeks.
Aaron and Shara What Do You Suggest?
That being said, if you have never marketed online or offline before, finding people could be very difficult for you.
We know when we first started trying to make money online, we failed miserably and we had no idea how to recruit.
That is why, we first started out by learning how to become a good marketers, but you don't have to be a good marketer at all!
We learned how to make money online WITHOUT being great marketers (Click Here To Stay Updated, And To Find Out More about HOW)!
If you don't want to be in a business that requires you to host home parties or call all your friends and recruit your family to buy your stuff no worries.
We will keep you updated where you can build a business online where you don't have to recruit anyone.
Click Here To Check This Out And See What We Mean
You will learn step by step on how to build a profitable business online WITHOUT having to market or recruit anyone else!
Follow Us on Social Media Below (We are a Real People :)):
Subscribe To Our YouTube Channel Here
Thanks,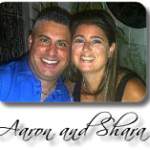 "Results Not Typical" this PROOF of payment doesn't guarantee that you will do the same, but shows you what is possible with some elbow grease and a can do attitude.