Looking for a complete unbiased Incloude Review?
We put this special post together to help you decide if this company is legit or just another scam!
Is Incloude A Legitimate Company or Scam? We are here to give you an unbiased opinion about Incloude. Please read on for a full review below.
Incloude Review

No information is provided by Incloude on their website regarding who owns or runs the business.
Incloude claim to be a Canadian company which was established 2012. They started trading on stock exchanges for the first time.
The website domain of Incloude, incloude.com, was first registered in 2012. The last update of the domain registration is shown as June 16th, 2017. Most likely, the current owners took possession of it on that day.
A trip to the Wayback Machine verifies the Incloude website was hosting payday loan spam in 2012.
The domain was parked from 2013 to July, 2017, when the current owners uploaded the Incloude website as it is today.
In brief Incloude was non-existent before June, 2017. Incloude's assertion that it has been trading in Canada since 2012 is nonsense.
A suite address in Calgary, Canada is given on the website of Incloude. A Google search shows several businesses operating out of the same suite which points out that it is a virtual address.
Apparently, Incoin Cloude LP has been integrated in Canada at some point and 50% of it is owned by Vianden Group S.A and Diekirch Holding S.A.
Both Vianden Group S.A. and Diekirch Holding S.A. seem to be shell companies incorporated in Belize.
Other similar shell company registrations are provided for Incloud Limited in the United Kingdom and Hong Kong.
Further proofing the claim Incloude has existed since 2012 is untrue, none of the provided documents date before June, 2017.
Finally, Incloude name Darak Hughes as Director General of the company.
However, no information website is available on Darak Hughes outside his mention on the Incloude.
Nevertheless, there is a YouTube video featuring a man who seems to be from Eastern Europe in a wig, sitting in front of a poster featuring the Canadian flag.
In the video the man noticeably reads a script in broken English and a thick accent. He introduces himself as Darak Hughes, the head of the company of Incloude.
As estimated by Alexa, Russia is at present the largest source of traffic to the Incloude website (14%). Germany comes close at second (13%).
If an MLM company does not revel who is running or owns it, think twice before joining and/or investing any money.
Does Incloude Offer Any Products?
There are no retailable products or services offered by Incloude. The affiliates are only able to market Incloude affiliate membership itself.
Workings of Incloude Compensation Plan
The affiliates of Incloude invest funds $10 to $100,000 to receive an advertised ROI.
Direct Solution: invest $10 to $100 to get a 1.2% daily ROI for 15 days (18%)
Direct Invest: invest $101 to $2000 to get a 1.5% daily ROI for 25 days (37.5%)
Direct Invest Pro: invest $2001 to $20,000 to get a 1.8% daily ROI for 30 days (54%)
Direct Income: invest $20,001 to $100,000 to get a 2% daily ROI for 35 days (70%)
Primary Trust : invest $20,000 to $50,000 to get a perpetual 11% to 24% daily ROI (min 10 days before withdrawal possible)
At the end of the maturity period, the initially invested amount and the ROI earned is paid out.,
Referral Commissions
The referral commissions are paid by Incloude through a unilevel compensation structure.
An affiliate is placed at the top of a unilevel team by a unilevel compensation structure. Each personally enlisted affiliate is placed directly under them at level 1.
When any level 1 affiliate enlists fresh affiliates, they are put on level 2 of the original affiliate's unilevel team.
When any level 2 affiliate enlists fresh affiliates, they are put on level 3 and so on down a theoretical unlimited number of levels.
The payable unilevel levels are capped at 8 by Incloude. The commissions are given out as a percentage of funds invested by affiliates across these 8 levels.
The number of unilevel levels an Incloude affiliate earns referral commissions on is decided by how much they invest and convince others to invest:
convince others to invest up to $15,000 to receive 4% on level 1 (personally enlisted affiliates), 3% on level 2, 2% on level 3 and 1% on level 4
personally invest $2000 to $7000 and convince others to invest $15,001 to $30,000 to receive 5% on level 1, 3% on level 2, 2% on level 3 and 1% on levels 4 and 5
personally invest $7001 to $25,000 and convince others to invest $30,001 to $90,000 to receive 6% on level 1, 3% on level 2, 2% on level 3 and 1% on levels 4 and 5
personally invest $25,001 to $999,999 and convince others to invest $90,001 to $250,000 to receive 7% on level 1, 3% on level 2, 2% on level 3 and 1% on levels 4 to 6
convince others to invest $250,001 to $750,000 to receive 8% on level 1, 4% on level 2, 2% on level 3 and 1% on levels 4 to 7
convince others to invest $750,001 to $1,500,000 to receive 9% on level 1, 4% on level 2, 3% on level 3 and 1% on levels 4 to 8
Incloude Membership
It is free to be an affiliate member of Incloude. However, affiliates must invest at least $10 to partake in the attached income opportunity.
Winding Up
Incloude assert to be based out of Canada and are quite evidently providing an investment opportunity. Thus, registration with the Alberta Securities Commission (for a legitimate company) would be obligatory.
Instead all investors receive are incorporation documents that are either insignificant to own or for jurisdiction that are notorious tax-havens.
Meanwhile, Incloude assert their ROI revenue is sourced from bitcoin mining.
Unsurprisingly, no evidence of this is provided. The only verifiable source of revenue entering Incloude is the new affiliate investment.
Incloude is a Ponzi scheme as the use newly invested funds to pay off existing investors.
Like all Ponzi schemes, when affiliate recruitment stops, Incloude will be unable to meet its ROI obligations.
It will eventually lead to a collapse, resulting in the majority of the affiliate investors of Incloude losing money.
Aaron and Shara What Do You Suggest?
That being said, if you have never marketed online or offline before, finding people could be very difficult for you.
We know when we first started trying to make money online, we failed miserably and we had no idea how to recruit.
That is why, we first started out by learning how to become a good marketers, but you don't have to be a good marketer at all!
We learned how to make money online WITHOUT being great marketers (Click Here To Stay Updated, And To Find Out More about HOW)!
If you don't want to be in a business that requires you to host home parties or call all your friends and recruit your family to buy your stuff no worries.
We will keep you updated where you can build a business online where you don't have to recruit anyone.
Click Here To Check This Out And See What We Mean
You will learn step by step on how to build a profitable business online WITHOUT having to market or recruit anyone else!
Follow Us on Social Media Below (We are a Real People :)):
Subscribe To Our YouTube Channel Here
Thanks,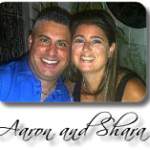 "Results Not Typical" this PROOF of payment doesn't guarantee that you will do the same, but shows you what is possible with some elbow grease and a can do attitude.