If you are looking at different ways to make money online here are some things to know before joining affiliate program.
There are various ways to join an affiliate program. You can use a product's in-house affiliate program or you can join using an affiliate marketplace.
But one of the biggest musts for users who join these affiliate programs is that you need to make sure of one major thing – on-time payments.
Although joining an affiliate program is free, promoting their product takes much effort and resources.
Joining Affiliate Program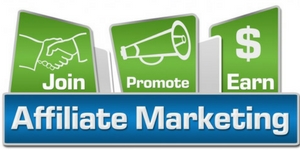 There will always be the risk that you may not get paid. So, in order to avoid this headache, you should make sure to check for the below checklist prior to promoting any product.
Checklist
Affiliate Payout Method
Always check the payout method first. Imagine promoting their product and earning tons of money only to find out that you can't get paid because there's no acceptable payout method for your country. This has happened to many affiliates in the past.
Be sure to check the payout methods supported by the affiliate network or program prior to joining. In the interim, if you don't see any payout method that is support in your country, you should talk to the affiliate manager and see if they can do something for you.
Here are some of the most popular ways to get paid in affiliate marketing:
Paypal
Payoneer
Direct Bank Deposit
Check
Affiliate Minimum Payout
Here is one of the most common reasons why beginner affiliate marketers ultimately end up giving up.
Unlike traditional ad networks, most affiliate programs pay you when you reach a minimum payout threshold of $50.00. However, there are some exceptions, but more or less, it's $50.00.
So, basically, if you're under that threshold, you won't and can't get paid. In essence, if you, as a marketer, has been working hard but was not able to reach that threshold, you will feel like you've been cheated because you won't get paid for the promotions you've done. So be sure to look into this one.
What they will tell you is that it is your fault because you never checked the minimum payout for the affiliate program.
Always, always, always check for the payout threshold.
Affiliate Reputation of Product
If you were to ask different people their thoughts on affiliate marketing, you will definitely get mixed reactions. The reason for that is simply because some have made millions, while others have been cheated. All I can tell you is this – it's ultimately your mistake if you don't do your research on the reputation of affiliate network/program prior to joining.
A lot of the new independent affiliate programs offer big commissions, but in the end, they don't end up paying you. Because these companies and/or individuals really have nothing to lose, they don't care about a few bad reviews.
Your best bet is to always join an affiliate program of a company with a good reputation or through a reputed affiliate marketplace.
Affiliate Cookie Length
One of the biggest reasons that I appreciate affiliate marketing is because of the freedom which it offers. All I have to do is send some traffic in and let the companies do the sales work.
All I have to do is drive traffic to the website, and if a user makes a purchase several days later, I still get a commission.
I mean really, that's awesome!
This is possible because of a long cookie length. However, all affiliates differ in this.
The standard practice is usually anywhere between 30 and 90 days after a user clicks on an affiliate link. And, what is even better about most of these programs is that you will also get a commission if that same user purchases another product, different from the one you recommended, from the company's website.
Nonetheless, there are affiliate programs out there who take advantage of the innocence of new affiliate marketers. They don't offer standard cookie length (30-60 days or commission on sale of other products.
Be sure you check for these two most important things prior to signing up with any affiliate program.
Aaron and Shara What Do You Suggest?
That being said, if you have never marketed online or offline before, finding people could be very difficult for you.
We know when we first started trying to make money online, we failed miserably and we had no idea how to recruit.
That is why, we first started out by learning how to become a good marketers, but you don't have to be a good marketer at all!
We learned how to make money online WITHOUT being great marketers (Click Here To Stay Updated, And To Find Out More about HOW)!
If you don't want to be in a business that requires you to host home parties or call all your friends and recruit your family to buy your stuff no worries.
We will keep you updated where you can build a business online where you don't have to recruit anyone.
Click Here To Check This Out And See What We Mean
You will learn step by step on how to build a profitable business online WITHOUT having to market or recruit anyone else!
Follow Us on Social Media Below (We are a Real People :)):
Subscribe To Our YouTube Channel Here
Thanks,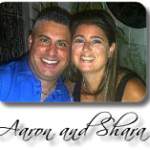 "Results Not Typical" this PROOF of payment doesn't guarantee that you will do the same, but shows you what is possible with some elbow grease and a can do attitude.