Thanks for stopping by to read out Kannaway Review! There has been some buzz around this company with all the news out there on marijuana legalization and also some new products on the rise.
Kannaway Review – The Company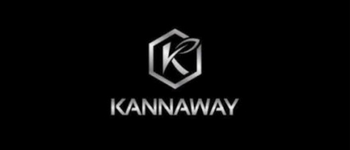 Kannaway is a multi-level marketing online retail company highlighting hemp products. The company was established in 2014 and is headquartered in San Diego, California. The company is a wholly owned subsidiary of General Hemp, Inc. Its product line is supplied by HempMedsPX, LLC. The supplier is a distributor of federally legal CBD products that are hemp-based products.
This company has over 5000 employees and produces $5-$10 million per year in global income. The company's operations are ran by CEO Jeff Rogers and CMO Christopher Hussey. They both have widespread network marketing industry experience that extends a combined 50 years.
Kannaway Product Line
Kannaway is the one multi-level marketing company that offers CBD Hemp Oil enriched products. Its products are available in all 50 states, and is presently launching business operations in Puerto Rico. Kannaway's product line is legal under the federal Controlled Substance Act and contains no active THC, which in essence means that it cannot be used in an illegal way.
The company has a line of skin care products which is said to combat aging. This line is called Cannabis Beauty Defined. They also sell a product called Kannakick Energy Chews which delivers up to 3 hours of natural energy and focused mental clarity. This is compared to the customary energy products which are available presently on the market. The company also offers a Kannaway Hemp Vape e-cigarette pen which contains no carcinogens, hallucinogenic properties, or nicotine, like store-bought brands. These e-cigarette pens come in an assortment of flavors.
Kannaway Compensation Plan
Individuals can become Kannaway brand ambassadors by paying a signup cost of $9.99 monthly or $49.99 yearly. The renewal fee is the same based on the initial selection. Brand ambassadors are given a wealth of company support, which includes the following:
Promotional Material
Kannaway Marketing Website
MLM Training
Kannaway Media Marketing System
Kannaways Secure Back Office
Access To Kway University Training
Success Manual & Quick Start Guides
Bonuses and Incentives
The back office includes company lead capture pages and banners which are available for downloading and sharing. Kannaway permits brand ambassadors to be capable of earning products for free by enrolling 3 preferred customers. They also provide matching check bonuses and a one-time $75,000.00 car bonus to top sales achievers.
Kannaway offers a substantial compensation plan which delivers 9 different ways to earn income. Brand ambassadors earn commissions from direct sales, first order bonus, first order team bonus, team override bonus, coded infinity bonus, differential infinity bonus, and bonus pools. Ambassadors additionally earn via the "Get 3 and Yours is Free" program and the car program that offers 3 different options.
Common Misperceptions
This company's product line is, at times, debatable due to the fact that some consumers tend to confuse hemp with marijuana, which is still illegal in some states. Therefore, the lack of public education is a problematic hindrance to overcome. Others may be uncomfortable with the idea of being a hemp seller and are concerned with their professional image. Public perception has not always been positive with regard to hemp products, and can sometimes raise concerns which an untrained brand ambassador might not be able to answer.
The health benefits of the oil cannot be scientifically proven. The company provides one lab result testing, but it is a few years old and unproven. The products are expensive and the compensation plan is a little complex. Ambassadors are required to meet a 55 BV standard weekly. Nevertheless, there is no data available regarding how much this is in a spending amount. The only way to find out is to join the company.
Commissions Only
Kannaway only pays commissions on product sales. It does not offer payments for recruitments, however they seriously put emphasis on recruitment. Multi-level marketing companies normally pay for recruiting others. Kannaway doesn't pay for recruitments, but it does pay for the product sales those team members make.
Restrictions
Brand ambassadors are not allowed to sell at company events. They are allowed to pass out a business card, and brochure. They can also participate in other network marketing industries that are not in the same industry, but cannot recruit others into these other network marketing opportunities. Only one member of a household may be a Kannaway ambassador at any given time. Kannaway distributors are not allowed to create their own websites or create social media posts other than the ones the company provides.
My Conclusion
Kannaway is the lone multi-level marketing online retail company featuring natural hemp products currently. The products are legal according to the federal Controlled Substance Act and the company sells them in all 50 states. The product line contains no carcinogens, hallucinogenic properties, or nicotine properties. Overall, the hemp oil company seems to be a legitimate and trustworthy company in the industry.
Nonetheless, I do not recommend Kannaway as a network marketing company at this current time. The product line is expensive and the compensation plan is complex. The company says that they provide a lot of training, but does not detail what this training involves. There are not enough online customer reviews at the time, and the health benefits are unconfirmed. The products are also controversial in nature, and may be difficult to sell due to lack of public education regarding the company's ingredients.
Aaron and Shara What Do You Suggest?
That being said, if you have never marketed online or offline before, finding people could be very difficult for you.
We know when we first started trying to make money online, we failed miserably and we had no idea how to recruit.
That is why, we first started out by learning how to become a good marketers, but you don't have to be a good marketer at all!
We learned how to make money online WITHOUT being great marketers (Click Here To Stay Updated, And To Find Out More about HOW)!
If you don't want to be in a business that requires you to host home parties or call all your friends and recruit your family to buy your stuff no worries.
We will keep you updated where you can build a business online where you don't have to recruit anyone.
Click Here To Check This Out And See What We Mean
You will learn step by step on how to build a profitable business online WITHOUT having to market or recruit anyone else!
Follow Us on Social Media Below (We are a Real People :)):
Subscribe To Our YouTube Channel Here
Thanks,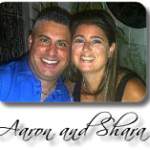 "Results Not Typical" this PROOF of payment doesn't guarantee that you will do the same, but shows you what is possible with some elbow grease and a can do attitude.