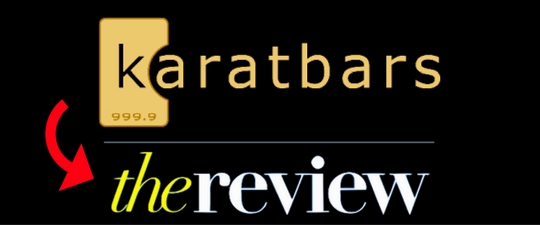 Thanks for reading our full Karatbars Review! Is this company legit?
Lets take a closer look!
Karatbars International is a global e-commerce operation doing business in the mining and metals industry. This company was launched by Harald Seiz in 2011 and concentrates in selling gold bars.
Karatbars distributes these gold bars through member marketing efforts.
Karatbars claims to be financially secure, debt-free, and fully self-funded with their headquarters situated in Stuttgart, Germany.
Karatbars also have another office in Munich, Germany. Over the past three years, Karatbars International has spread across 70 countries, and currently have plans to expand into over 194 countries worldwide.
In addition, Karatbars claims it has a sound, reasonably priced and worldwide solution to the debt and currency crisis via the acquisition of its gold bars.
Karatbars Product Line
Compensation Options (good)
High Quality Product (good)
In essence, Karatbars are real gold that is set into a heat-sealed UV protective plastic card. The 1 gram 24k gold bars are completely insured and shipped with dependable, fast delivery. The 999.9 pure atakulche bars are produced by Atasay, which is an LBMA GDL Refiner.
Each and every gold bar is stamped with a legal trademark and also comprise of an assayer's signature on each unit. Hologram adcorns are located on the opposite side of the credit-card sized bar for both security and graphic appeal.
Karatbars Compensation Plan
Karatbars are bought by initially completing a form and meeting the requirements listed on it. When the form is submitted, the buyer will get an email that contains a form that must be signed electronically and submitted back. An account is then generated once the required forms are received.
A Karatbars International executive will then call the new buyers to talk about options and the process which is involved in acquiring the right metals for the best retirement profits.
When a metal is selected, it is then sent and locked in a bricks expository within 7 days. The buyer will receive an email notification when this process is complete.
The incentive behind buying gold stems from the buyer desirous to offset the effects of currency depreciation, inflation, and economic unpredictability.
Gold is considered to be a universal investment recognized by all, and can easily be converted during times of economic disorder.
Options
This company offers 7 diverse ways for members to earn income. They are as follows:
Direct commissions
Uni-level Bonus
Generation Bonus
Package Bonus
Dual Team Bonus
Karatbars Pool
Karatbars Gold Fund
There are numerous different options accessible for those who want to sell Karatbars. The free account is for those who only want to buy the gold. The member accounts are the bronze, silver, gold, and VIP packages. Initial startup costs range from $135.00 to $2,100.00. Commissions are determined upon the size of package selected and range from 5%-20%.
Low compensation (bad)
Lack of training (bad)
Karatbars website is not designed very well. Some links simply do not work and the material provided is ambiguous.
Karatbars compensation plan is not well clarified and it takes users a lot of searching and reading to piece together what the company offers.
Commission percentages in Karatbars Binary Compensation Plan are very low when paralleled to comparable competing business opportunities in the multi-level marketing industry.
Lead generation and recruiting skills are incredibly vital when running a multi-level marketing business. These skills necessitate strong marketing abilities, which is not a strong suit for most people.
Those who do not have a widespread business or sales background will most likely want to search for as much training as they can get in regards to these skill-sets. Most companies provide basic training only in these areas.
For instance, new suppliers are trained to reach out to family members and friends in order to sell products or join the downline team.
This rarely works successfully and a new recruit risks distancing close loved ones with excessively pushy tactics. It is better for a new recruit to market online and offline to strangers, frequently referred to as "cold markets".
Short of proper lead generation methods, a new distributor has a substantial chance of failing in the new business endeavor.
Bottom Line?
Again, Karatbars International is a global e-commerce business operation which concentrates in selling gold bars. This financially secure, debt-free, and fully self-funded company distributes these gold bars via member marketing efforts.
Karatbars asserts that it is a reasonable, inexpensive, and widespread solution to the world's current debt and currency crisis. Karatbars offers 7 ways for members to earn income over its binary compensation plan.
Karatbars Commission percentages are very low when likened to that of comparable opposing business opportunities. Karatbars website needs substantial improvement in explanation if the compensation plan and in general appearance.
Karatbars International has been in business since 2011 and operates in over 70 countries. Present overall worldwide sales revenue figures for the Karatbars are unknown at this time.
Karatbars – Our Conclusion
Buyers are warned to examine the opportunity meticulously before deciding to invest in order to determine whether or not it will fit their own exclusive situation.
In fact, at the time that I am finishing up this review, I've discovered that they actually now offer their own member program for people who choose NOT to participate in the Karatbars' scheme, but are willing to promote the product to earn a commission.
In short, the member program is a joke and an effort by Karatbars International to shake off the 'it's a pyramid scheme stigma'! Don't let them fool you.
There is really not much else to say except that it is overprice and you should not pay $67.00 for a one-gram gold bar if you can get it for $49.00 from a reputable gold dealer.
I wouldn't go as far to say Karatbars is a scam however I would stay clear of this company with product price point alone.
Aaron and Shara What Do You Suggest?
That being said, if you have never marketed online or offline before, finding people could be very difficult for you.
We know when we first started trying to make money online, we failed miserably and we had no idea how to recruit.
That is why, we first started out by learning how to become a good marketers, but you don't have to be a good marketer at all!
We learned how to make money online WITHOUT being great marketers (Click Here To Stay Updated, And To Find Out More about HOW)!
If you don't want to be in a business that requires you to host home parties or call all your friends and recruit your family to buy your stuff no worries.
We will keep you updated where you can build a business online where you don't have to recruit anyone.
Click Here To Check This Out And See What We Mean
You will learn step by step on how to build a profitable business online WITHOUT having to market or recruit anyone else!
Follow Us on Social Media Below (We are a Real People :)):
Subscribe To Our YouTube Channel Here
Thanks,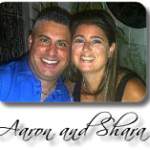 "Results Not Typical" this PROOF of payment doesn't guarantee that you will do the same, but shows you what is possible with some elbow grease and a can do attitude.