Thanks for stopping by to read our Laser Online Review. Is it a good opportunity for you to invest or a bad scam to look out for? Let's find out.
Recently, this business has been getting a great deal of attention.
Truth be told, there is a lot of hype and buzz around individuals pitching it left, right and center.
We have seen many individuals pitching it via social media.
Now let us make it clear, we are NOT promoting this business opportunity as an affiliate or distributor.
Here are some details about this business in our Laser Online Review so you can get the truth!
Is the business genuine or a scam?
Does it deliver on its promises?
So let's begin.
Laser Online Review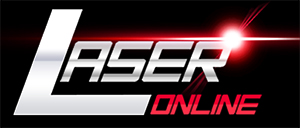 Laser Online was launched few months back. It operates in the Cryptocurrency MLM niche.
Laser Online claims that it is incorporated in the US state of Delaware. As claimed on its website, Antonio Garley is CEO.
It looks as though Antonio seems to exist solely in marketing images published on the website of Laser Online. There is no third-party information anywhere and hence it can be flagged as highly suspicious.
Regarding the Delaware incorporation, a certificate of formation made public on the website of Laser Online discloses it was done via Harvard Business Services.
Company formation services are offered by Harvard Business Services in Delaware. And the address given on the certificate is also that of Harvard Business Services.
It simply points out that Laser Online has no physical presence in Delaware. It is operating as a shell company.
It remains unclear as to where Laser Online is actually being operated from. And the location of its management is also not sure.
The website domain of Laser Online, laser.online, was initially registered on 23rd October, 2016 privately.
The domain registration was last updated on June 13, 2017. It suggests that the current owners acquired it on this date.
The official Facebook profile of Laser Online was created three weeks after on 8th July.
If an MLM company does not openly reveal who is running or owns the company, think many times before joining or investing any money.
Laser Online Products
No retail products or services are offered by Laser Online. The affiliates are only able to market the affiliate membership of Laser Online.
Compensation Plan of Laser Online
An investment of $5 to $10,000 is mad by the affiliates of Laser Online to get a return of a 144% ROI which is paid in twelve business days (Mon-Fri).
Referral commissions are given out using funds invested by employed affiliates. They are paid down three levels of recruitment (unilevel):
Level 1 (personally recruited affiliates): 5%
Level 2: 2%
Level 3: 1%
Membership of Laser Online
It is free to join Laser Online. However affiliates must make an investment of at least $5 to take part in the attached income opportunity.
Winding Up
The trick behind Laser Online's 144% ROI is cryptocurrency trading and exchange.
As stated, in the past 10 years of their offline business, they were able to create extended capital resources in a concurrence with early cryptocurrency, i.e. 2011 to 2014 low-gap purchases accompanied by steady trade and exchange.
Apparently, that is a load of nonsense as Laser Online launched just two months ago.
Laser Online provides no evidence of crypto trading or exchange taking place like any other companies in the cryptocurrency MLM niche.
Moreover, Laser Online's claims fail the Ponzi logic test.
If Laser Online was able to produce a legitimate 144% ROI every 12 days, they will not waste their time begging for investment from random people over the internet.
Let us take Laser Online's shell company formation in Delaware at face value.
Also take into consideration the estimate of Alexa. Currently, the largest source of traffic to the website of Laser Online is the US which is estimated 8%.
As acknowledged, Laser Online is offering an investment opportunity with a payable ROI.
Any US company offering securities to the residents of US certainly needs to register with the SEC.
But the examination of the SEC's Edgar database shows nothing for Laser Online or any derivative.
To say the least, Laser Online is committing securities fraud.
Assuming they are okay with that, it is also most likely that all that is taking place is newly invested funds are being shuffled around to pay off the existing investors.
It will definitely make Laser Online a Ponzi scheme.
As it is happening with all Ponzi schemes, once affiliate recruitment slows down, the newly invested funds will stop too.
Laser Online will be unable to meet its ROI obligations and inevitably collapse.
The calculation behind a Ponzi scheme warranties that most of the investors will eventually lose money.
Aaron and Shara What Do You Suggest?
That being said, if you have never marketed online or offline before, finding people could be very difficult for you.
We know when we first started trying to make money online, we failed miserably and we had no idea how to recruit.
That is why, we first started out by learning how to become a good marketers, but you don't have to be a good marketer at all!
We learned how to make money online WITHOUT being great marketers (Click Here To Stay Updated, And To Find Out More about HOW)!
If you don't want to be in a business that requires you to host home parties or call all your friends and recruit your family to buy your stuff no worries.
We will keep you updated where you can build a business online where you don't have to recruit anyone.
Click Here To Check This Out And See What We Mean
You will learn step by step on how to build a profitable business online WITHOUT having to market or recruit anyone else!
Follow Us on Social Media Below (We are a Real People :)):
Subscribe To Our YouTube Channel Here
Thanks,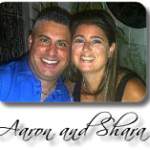 "Results Not Typical" this PROOF of payment doesn't guarantee that you will do the same, but shows you what is possible with some elbow grease and a can do attitude.