Thank you for stopping by to read our MCA Motorclub review. There has been some buzz about MCA Motorclub, so we decided to investigate what was it all about. Some say it's a scam while others are saying legit, so which one is it? Read on for a full review.
MCA Motorclub Review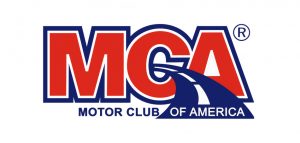 MCA Motorclub of America is a company that chiefly offers bail bonds benefits, vision discounts, member discounts for various roadside services, and $150 per night hospital stays.
When you recruit new members into MCA Motorclub, they go above and beyond AAA and they also pay out referral fees.
Overview
These people are straight throwback.
The Motor Club of America has been around since 1926, but not as old as Avon. What initiated as a family business became, many incarnations later, a nationwide venture that possesses several interests.
These include marketing and travel powerhouses JVL Holding and TVC Marketing.
The travel discount part of the MCA Motorclub membership without a doubt comes from the CEO of JVL & TVC, Virgil W. The co-founder of the National Association of Travel Organizations was Coffee.
The CEO of TVC Marketing Inc is Mr. Coffee. And is the umbrella corporation that owns MCA Motorclub. As the son of a minister in Texas, he had humble beginnings.
To support his family, he sold motor car club memberships on the side, as a young man living on a teacher's salary.
He continued with that business for as long as 17 years and took it from working in just 3 states to 38 states and became its president. He started the National Association of Travel Organizations during that time. For the overseeing of the motor club industry, NATO was responsible for establishing regulations in several states.
Virgil Coffee
On the other hand, Virgil Coffee is a pillar in the motor car club industry. Thereafter he took his network marketing abilities to the legal world and that is where he came to work for TVC Marketing. Once he established the company, he bought the original 1926-era Motor Club of America Enterprises, Inc.
Virgil Coffee was additionally engaged with Pre-Paid Legal Services (Legal Shield) through TVC. He designed their marketing plan, which was indeed very successful too. He was there for 7 years and oversaw huge gains in earnings during that time. MCA is not a re-creation, but a separate business project under the TVC umbrella corp.
This man is so successful it even marked out on his son, Oklahoma Senator Glenn Coffee.
Since 1970s, the CEO, David Kircher, has been President and continues even today.
That's durability and that means success. This company grew out of the motive to offer a service, not to form a networking marketing empire. The network marketing is how it works, and not why it works.
It is evident that MCA Motorclub is part of a vast empire, which describes how it can give such an extensive variety of benefits.
MCA Motorclub Products
MCA Motorclub is a club association and it costs $19.95 every month. Members get over $150,000 worth of advantages and there are more than 7 million members. Benefits cover just about every aspect of life that can turn out awfully wrong.
100 miles of free towing
Gas, Flats covered
Bail Bonds
Save 10% at major service centers nationwide
$5,000 stolen vehicle reward
$500 cash back reimbursement for medical accidents
up to $60,000 accidental death benefits
up to $25,000 in credit card protection
$150 per day hospital benefit
Emergency Medical Transportation
114,000 specialists via telephone
Travel Discounts
up to 65% savings on dental, pharmacy, vision
$75 per hour attorneys
Deep Legal Discounts (with some packages)
Auto-related discounts (with the Security Premium package)
MCA Motorclub Club membership has 3 levels, with the difference only numbers 15 and 16 on the list above.
Total Security. This is $19.99 every month, first and last months at $39.90
Security Gold. This is $29.99 every month, first and last months at $59.98
Total Security Platinum. This is $39.99 every month, with first and last months at $79.98.
MCA Motorclub Compensation Plan
This is truly an affiliate referral program, and it's very simple.
MCA Motorclub is refreshingly free from bonus pools, ranks, fast start bonuses, and various other crazy gimmicky although hard to accomplish motivations you see on lots of network marketing programs.
Keep in mind, Virgil is a pillar of network marketing, he is very good at developing these programs and one of the originals. Here it goes.
Step One: Sign in
From one of the 3 MCA Motorclub options buy a plan, and you are then qualified to get the MCA Business Starter Kit for $19.99 yearly.
Mostly, the starter kit gives you access to your own page on their site: yourname.mcamotorclub.org. This comprises:
email autoresponder
high converting lead pages on a 2.0 website + mobile website
advertising co-op: split ad expenses with other small business owners
sales reps close your leads for you (costs extra)
you can cancel any time through PayPal
Step Two: Make Money
You get $80 for each signup into MCA Motorclub you procure. Now consider $40 is your initial buy-in to MCA Motorclub (first and last month MCA Motorclub  club dues) and that's really tempting.
For every MCA Motorclub membership your referrals trade, you get $6.
That's it… MCA Motorclub has the world's most easy compensation plan.
Pros:
easy web page integration- no need to buy hosting
really old, respected company behind you – two of them, in fact
very wide range of benefits with MCA Motorclub
Cons:
if people cancel, you get chargebacks from MCA Motorclub
Recap
The buzz about  MCA Motorclub is mostly positive. Since their complaints simply aren't true, the critics seem to be working from outdated information about MCA Motorclub:
No official MCA Motorclub website = WRONG
Not listed on BBB = WRONG (they are listed under TVC not MCA Motorclub, that is their parent company)
AAA is less expensive than MCA Motorclub and offers more = WRONG: (it's cheaper, however it also does not offer the same benefits)
They chose name to show up as National Motor Car Blub of America = WRONG (MCA Motorclub is 90 years old)
MCA Motorclub used to be Pre-Paid Legal = WRONG (Virgil Coffee, TVC CEO used to be involved with them however it's separate)
Aaron and Shara What Do You Suggest?
That being said, if you have never marketed online or offline before, finding people could be very difficult for you.
We know when we first started trying to make money online, we failed miserably and we had no idea how to recruit.
That is why, we first started out by learning how to become a good marketers, but you don't have to be a good marketer at all!
We learned how to make money online WITHOUT being great marketers (Click Here To Stay Updated, And To Find Out More about HOW)!
If you don't want to be in a business that requires you to host home parties or call all your friends and recruit your family to buy your stuff no worries.
We will keep you updated where you can build a business online where you don't have to recruit anyone.
Click Here To Check This Out And See What We Mean
You will learn step by step on how to build a profitable business online WITHOUT having to market or recruit anyone else!
Follow Us on Social Media Below (We are a Real People :)):
Subscribe To Our YouTube Channel Here
Thanks,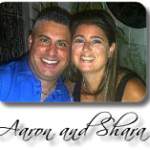 "Results Not Typical" this PROOF of payment doesn't guarantee that you will do the same, but shows you what is possible with some elbow grease and a can do attitude.