Thank you for taking the time to read our Mema Review. Please Be sure to go through all of it. It's important to learn about an opportunity for you and it's just as important to have a better understanding of the investment world.
Money is always a big deal since it makes the world go round, taking the best decision is critical for having success in life.
We're about to see what this MLM is all about, so sit back and grab a cup of coffee. We'll let you be the judge on this potential business opportunity.
Mema Review

There is no information on the website of Mema about who owns or runs the business.
mema.co.za, the website domain of Mema was registered by Quinton Le Grange on 3rd August, 2008.
The Mema address is registered through a PO Box in Cape Town, South Africa.
Le Grange states he works at Mema on his Facebook profile. It is not clear whether he owns the company.
If an MLM company does not reveal who is running or owns it, think twice before joining and/or investing any money.
Products of Mema
Mema markets a variety of third-party telephonic services:
Emergency medical
Personal health advisor
Roadside assistance
Home assistance
Tax and financial assistance and
Legal assistance
They also offer a repatriation of mortal remains service, provided the body of the deceased is more than 100km from their place of residence and within South Africa.
To access each of the mentioned services it costs R50 ZAR a month ($3.70 USD).
Compensation Plan of Mema
The affiliates of Mema pay a monthly fee. Commissions are given out when they employ others who do the same.
The compensation plan presented on the Mema website appears to be outdated.
A YouTube video titled MEMA Compensation plan explained! was uploaded to the official Mema YouTube channel on 10th September, 2017.
Direct Recruitment Commissions
The affiliates of Mema are paid a R50 ZAR direct recruitment commission for evry fresh affiliate they enlist.
Residual Commissions
An affiliate of Mema must pay service fees for at least 2 months worth of service fees in order to qualify for residual commissions.
A unilevel compensation structure is used by Mema to pay residual commissions.
An affiliate is put at the top of a unilevel team by unilevel compensation structure. Each personally employed affiliate is placed directly under them.
When any level 1 affiliate enlists new affiliates, they are put on level 2 of the original affiliate's unilevel team.
When any level 2 affiliate enlisst new affiliates, they are put on level 3 and so on down a theoretical infinite number of levels.
The payable unilevel levels are capped by Mema at ten. The commissions are given out as a percentage of service subscription fees paid by unilevel team affiliates monthly.
Based on the total number of affiliates recruited, the first level unilevel commissions are subject to a variable commission rate.
Bronze: enlist and preserve 1 affiliate and get a 50% first level commission
Silver: enlist and preserve 2 affiliates and continue to get a 50% first level commission
Gold:  enlist and preserve 3 affiliates and get a 40% first level commission
Platinum: enlist and preserve 4 affiliates and get a 30% first level commission
Diamond: enlist and preserve 5 or more affiliates and get a 20% first level commission
Above Diamond, there is the Eagle rank that requires a Mema affiliate to
enlist and preserve at least 7 affiliates, 3 of which are Gold ranked
have at least 9 Gold ranked affiliates on the 2nd level of their unilevel team and
have at least 18 Silver ranked affiliates on the 3rd level of their unilevel team
the amount earned by a Mema affiliate on their 1st level also dictates commission rates and unilevel levels an affiliate earns on.
Bronze: 4% on levels 2 to 4
Silver: 5% on levels 2 to 5
Gold: 6% on levels 2 to 6
Platinum: 7% on levels 2 to 7
Diamond: 8% on levels 2 to 8
When an affiliate reaches the Eagle rank, they are given a variable percentage across 10 unilevel levels.
The variable percentage is based on monthly subscription volume created on each unilevel level.
the highest of the 10 levels gives a commission of 15%
the 2nd highest a commission of 13%
the 3rd highest a commission of 11%
the 4th highest a commission of 9%
the 5th highest a commission of 7%
the 6th highest a commission of 6%
the 7th highest a commission of 5%
the 8th highest a commission of 4%
the 9th highest a commission of 3%
the 10ht highest a commission of 2%
Mema Membership
The affiliate membership of Mema is R70 ZAR per month.
In an affiliate's first 90 days they have access to subscribe to up to 3 Mema services (R150 ZAR or $11.10 USD).
After 90 days the affiliate has access to subscribe to more services, at a rate of R50 ZAR a month for each service ($3.70 USD).
Mema marketing material proposes that each affiliate must subscribe to at least 1 Mema service.
This pegs the whole cost of Mema affiliate membership at between R120 to R420 ZAR ($8.90 to $31 USD).
An annual R200 ZAR membership and activation fee is mentioned in the Mema website.
It is not clear if this includes or is on top of the R70 ZAR monthly fee stated in Mema's official compensation plan video.
Summing Up
The website of Mema states that
Members who lacks a CONNECT @ MEMA AFFILIATE BUSINESS PROGRAM subscription are deemed as Customer.
This hints that retail sales are possible within Mema. However, they are not mentioned in Mema's September 10th compensation plan video.
It is a strong sign that retail subscription sales are not a major focus of the company.
Instead, the compensation plan video of Mema targets affiliate recruitment.
An MLM company that chiefly gets revenue from affiliates is using recruitment to pay and operating as a pyramid scheme.
Mema is apparently operating in pyramid scheme territory. The retail service subscriptions, if any, are non-existent.
You can enquire the prospective Mema affiliates how many active non-affiliate subscriptions a potential upline has to verify.
The services too appear to be the standard third-party telephonic offering.
Taking for instance, Mema's services aren't expensive at least not by western standards at R50 ZAR each, but money is money
WARNING: Approach cautiously.
Aaron and Shara What Do You Suggest?
That being said, if you have never marketed online or offline before, finding people could be very difficult for you.
We know when we first started trying to make money online, we failed miserably and we had no idea how to recruit.
That is why, we first started out by learning how to become a good marketers, but you don't have to be a good marketer at all!
We learned how to make money online WITHOUT being great marketers (Click Here To Stay Updated, And To Find Out More about HOW)!
If you don't want to be in a business that requires you to host home parties or call all your friends and recruit your family to buy your stuff no worries.
We will keep you updated where you can build a business online where you don't have to recruit anyone.
Click Here To Check This Out And See What We Mean
You will learn step by step on how to build a profitable business online WITHOUT having to market or recruit anyone else!
Follow Us on Social Media Below (We are a Real People :)):
Subscribe To Our YouTube Channel Here
Thanks,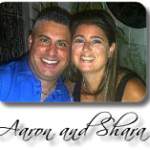 "Results Not Typical" this PROOF of payment doesn't guarantee that you will do the same, but shows you what is possible with some elbow grease and a can do attitude.