Thanks for stopping by and reading our Monat Review!
In this review, I will advise you on Monat's hair care products, services, and business.
Monat Review – The Company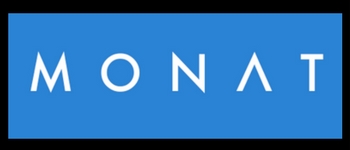 Monat launched in 2014 and is beginning to gain attention as a popular social marketing company.  The Chairman & Founder listed is Luis Urdaneta and his team of executives consist of CEO, Rayner Urdaneta, and President, Stuart A. MacMillan. They bring to the industry a unique culture that is unlike many other network marketing companies. This company chiefly concentrates on passionate and modern people who are ready to create the premium quality products and bring limitless opportunity to their customers.
The Monat Global Company has held up its presence on several popular social media platforms such as Facebook, YouTube, Instagram and Pinterest in order to attract people.
Monat Product Line
In today's world, Monat hair care products are a major opportunity to help others achieve healthy, good looking hair. According to a few testimonials I read on Facebook, Monat has worked well and brings the desired results for most of their products including hair growth.
Representatives are online right now looking for people who will take the challenge and test the Monat product line to compare it against your regular shampoo and conditioner.
All you need to do is place an order for a sample of Monat hair care.
Here are some of the most popular products:
Monat Renew Shampoo and Conditioner~ The Renew Shampoo and Conditioner is an initial package that claims to raise the strength, density, and manageability of your hair. They tell you that when you apply this shampoo, it helps your hair look very soft, smooth and shiny.
REJUVENIQE™" Oil Intensive is so pure and versatile, that it can be used in multiple ways to improve skin and hair."
Monat Revitalize Conditioner – "This conditioner is recommended to use in your shower routine and rinse it out. You should use this conditioner by mixing it with your daily shampoo and you will notice renewed volume results with your hair."
The website states: "To see the full line of Monat products, visit their website and to purchase their products be sure to get back together with the distributor that introduced you to Monat. These products are made to help your hair look and feel beautiful without using any harsh chemicals and adverse side effects like the other brands on the market."
Click Here And Let Us SHOW you and HELP You Build Your Monat Business For FREE!
Monat Compensation Plan
So how does selling shampoo and conditioner earn you money? Is it worth it to become a marketing partner? Well, it will make you some money but not life changing income, because it requires a lot of work and discipline as well as investing both your time and money.
Pros
Depending on your body chemistry and how your hair reacts to the application of the products you should expect to see new hair growth within a few months up to 3 inches more.
The product is designed to strengthen your hair roots and keeping it soft and manageable no matter what hair type you are.
There is a great culture within the company which everyone likes and enjoys to be a part of along with company events and training workshops.
Products are manufactured in the United States and are highly concentrated, so you only use a little bit.
The products can be sold in hair salons and spas which will help the flow of customers and increased sales revenue to salon owners.
It's a business, not a hobby so you must be consistent and have money to keep up with your monthly auto-ship fees to sustain your business through the year.
Cons
The products are on the expensive side plus shipping and handling fees compared to the leading brands on the market.
Not everyone wants to sell the products and just rather be a preferred customer for the discounts.
You're spending more than $20.00 a bottle which is not feasible for everyone's budget.
You're coming out of pocket more in order to get started and your ROI (Return On Investment) to start your home business is not scalable or helping you to break even.
This type of product is a consumable product so you will be washing your hair less and less so you are not running out of product too fast and keeping a close eye on your expenses to replenish every week.
Monat – Our Conclusion
I believe the Monat management team to be experienced and solid. That in and of itself is a great start to any new network marketing company. The products seem to be high-quality. As for the compensation plan, I would advise that it is probably good for individuals who have previous success in a home-based business and direct sales, but newbies may want to stay away.
But listen, you could have the best products in the industry, nonetheless if you don't have enough prospects to talk to about it, you'll make no money. All said and done, your success will depend upon your ability to sponsor people and get customers steadily.
My best suggestion would be that you learn how to market online and learn how to attract people and generate your own leads and sales without having to chase people on the internet or recruit friends and family.
We Want To Help You Build Your Monat Business For FREE You Will SEE What We Mean When You Click Here!
Aaron and Shara What Do You Recommend For Enrolling More Members In My MONAT Business?
That being said, if you have never marketed online or offline before, finding people could be very difficult for you.
We know when we first started trying to make money online, we failed miserably and we had no idea how to recruit.
That is why, we first started out by learning how to become a good marketers, but in this business you don't have to be a good marketer at all!
This is the business where we learned how to make money online WITHOUT being great marketers
If you don't want to be in a business that requires you to host home parties or call all your friends and recruit your family to buy your stuff no worries.
We have the perfect business for you where you don't have to recruit, you don't have to own any product if you don't want to and oh did we mention it's ONLY $3 to start!!!
You will learn step by step on how to build a profitable business online WITHOUT having to market or recruit anyone else!
You will also get a one on one adviser to help you every step of the way.
Anyways, we hope you enjoyed the Review. Please comment below if you are part of this company as our readers would love to know how you are doing.
Also, if there are any products or companies out there you want us to review please let us know!
Follow Us on Social Media Below (We are a Real People :)):
Subscribe To Our YouTube Channel Here
Thanks,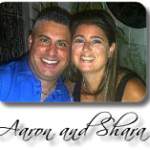 "Results Not Typical" this PROOF of payment doesn't guarantee that you will do the same, but shows you what is possible with some elbow grease and a can do attitude.