Motivation and leadership are directly related.
The term "motivation" is characterized in psychology… as the purpose of achieving a goal. This, in turn leads to… a target directed performance.
Employee Motivation And Leadership.
It is common knowledge that… leadership is motivation and motivation is leadership. However… no one has really found a way to identify… or analyze the connection between motivation and leadership.
While motivation clearly comes under personality and emotion… leadership comes under cognitive psychology. Then again… it is belief that connects the two.
it is also believed that optimism leads to achievement. Nothing can be achieved… without hope or confidence… and this is where the emotional aspect plays a part.
Majority of the emotional factors…depends on how a person interprets the events to themselves. By being optimistic in any situation…  only boosts confidence.
Now it is the role of cognitive psychology.
The mind… if properly controlled, can do just about anything. It can think your way through adversity… and can also think its way through problems. It is a powerful instrument… which very few use to the maximum. A positive mind is an amazing phenomenon…  which improves the confidence tremendously. It is also widely accepted that confidence is contagious.
Alternately, it is not so easy to acquire… and then maintain this productive attitude.
It takes considerable experience, work, and time to find… where your head needs to be in order to control a situation. Then, apply it to the lives of those… who are affected by you. This is what leadership is all about.
Try to continuously communicate… and act upon the organization's mission, values, and goals to your employees. Naturally… they will be motivated to live the mission and maintain… a high standard of behavior and productivity. This communication must start at the top… and be acted upon at every level, and at every opportunity.
Your organization's top motivation value should be Respect.
Ensure that you do not allow an employee… to disrespect another team member through words or actions. This will not only destroy  organizational values… but it could also lead to organizational turmoil and productivity related issues.
The second motivation value should be Recognition.
One of the two powerful words…  important in employee motivation are the words, " Great Job."
Simply recognizing the work of your fellow employee…  should motivate them. In other words… by regularly commending them for a job well done… will go a long way in making the employee feel appreciated. Workers give their best… when they feel that their work is being appreciated… and that they are a part of the company. This will also make them continuously strive… to improve their performance.
The third motivation value should be Reward in the form of Compensation.
Cash incentives surely go a long way… in making an employee happy. However, there are also other creative ways… to motivate employees. You can have a monthly dinner party… or a party on every employees' birthday. This will go a long way and would have a great impact on their performance. The more the organizational values… are communicated and reinforced, more success the organization will achieve. In short… it creates a motivated work environment.
The most successful entrepreneurs… or mentors will convince you that their primary motivation…  is to build something that lasts. They will also advise you that the money making aspect comes second. However… one must remember that the employees' priority is… to work for money. From our personal experience… we feel that in the long run, those non-cash motivators… could also prove equally rewarding.
Another important motivation factor to remember… is to be careful how you use your words.
Yes, words do hurt!
The best advertising copywriters, political experts, speechwriters, and screenwriters… are highly paid to create emotions with words. The end user is emotionally influenced by these words to act in a certain way. We must realize that once we say something hurtful,  it can alienate our fellow employees and we may never be able to take it back. Therefore, we should be careful with the words we use. It should be positive and motivating towards your fellow employees.  To sum up, the words you use should display respect toward any team member.
Always encourage positive, motivating behavior and recognize good behavior. Recognize the person(s) exhibiting positive behavior in team meetings and send him/ her personal memo/ letter from the CEO. As a result of which, most of the employees will start emulating such a behavior. So always, set an example by displaying your best motivating, respectful, and positive behavior.
However, also be prepared to take corrective action when you have employees who display inappropriate behavior. Make sure that you, as a Manager, document all discussions relating to such unacceptable behavior. Implement corrective action and follow-up to ensure there is a positive change in their behavior. Ensure that you are timely in your follow-ups, and that there is no lapse in time. Try to immediately motivate and reinforce positive behavior changes.
If you show that you are quick to take action for unacceptable behavior, this sends a message to your team members that you respect them as individuals and as team players. This would make them far more motivated because of your actions.
Apply these motivation and leadership fundamentals and you will create a motivated workplace that achieves team and organizational goals.
Regardless of your approach, always give your team a "why" to believe in. This greatly improves employee motivation. One of the most effective strategies that a leader can achieve this, is through internal communication. This helps them connect with their employees and help them implement their vision.
The whole principle between motivation and leadership is to making the employee feeling valued.
Mentioned below is something that we came across at a motivational conference. We feel that this aptly conveys the entire article in a few words.
Reaching the end of a job interview, the Human Resources Manager asked a young prospective employee who was fresh out of engineering, "What starting salary are you expecting?"
The Engineer replied, "Something in the neighborhood of $125,000 a year, depending on the benefits package."
The interviewer went on to add, "We were thinking of a package of five weeks' vacation, 14 paid holidays, with full medical and dental." He further added, "in addition, there would be a company matching retirement fund to 50% of salary, and a company car leased every 2 years – say, a red Jaguar."
"What do you say to that?" he asked.
The employee sat up straight and said, "Wow! Are you kidding?"
The interviewer replied, "Yes, but you started it."
Related Posts.
How To Be A Great Team Leader.
Best… 🙂
Follow Us on Social Media Below (We are a Real People :)):
Subscribe To Our YouTube Channel Here
Thanks!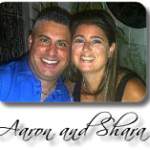 Feel free to contact us if you need help in implementing your professional strategies.
We also hope this post gives you a fresh perspective on motivation and leadership.