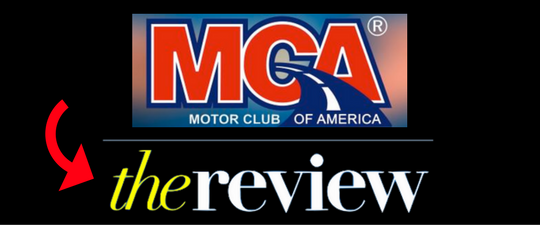 Looking for full Motor Club of America Review no string attached? You've come to the right place!
I have collected all the relevant facts about Motor Club of America so that you can be well-informed prior to signing up.
Motor Club of America Review
Supplemental insurance plans have demonstrated to be a great niche for MLM opportunities to get involved with. I mean, insurance is something that every person either needs or wants, and while primary insurance plans, such as car and health, are obtained directly through insurance companies, there are also other supplemental coverage options that typically are wrapped up in an MLM opportunity of some kind.
I feel the need to say that this isn't a bad trend in any way, shape or form. Many people are under the impression that MLM opportunities who offer insurance as their primary product or service operate as scams of some kind, but that isn't necessarily true for every business.
There are certainly plenty of MLM opportunities that use insurance as a scheme to solicit money from as many people as possible, but that just is not the case with Motor Club of America.
Motor Club of America is a company that was founded back in 1962, and they operate in both the United States and Canada. Motor Club of America prides themselves on offering the best protection out there when it comes to unplanned issues that can occur with both your car and your home, and during their more than 86 years of experience, MCA has been doing everything possible to maintain these claims.
When probing around for Motor Club of America official website, I actually had some difficulty locating the primary site for the company. This is because the many sites that were revealed turned out to be affiliate sites for Motor Club of America, and this does make for a bit of an issue.
While it is great to see that so many affiliate sites are becoming so progressively popular, not being able to easily find the official website for the Motor Club of America, is an issue that should be dealt with sooner rather than later.
This would prove to be much more serious of an issue if Motor Club of America was a brand new startup, but bearing in mind the fact that they have been around since 1926, I do think it's okay to cut them a little bit of slack.
So below is my full Motor Club of America ( MCA ) review.
MCA Company
Before I get into the precise types of plans that Motor Club of America is offering, I want to make it clear that Motor Club of America is not a company through which you will be buying auto insurance. That should be something that you leave up to the likes of Allstate, Progressive, Amica and more.
Motor Club of America provides supplemental insurance for things that general auto insurance plans typically don't cover, so you can view these plans as something of a luxury if you've got the cash to afford it. The Motor Club of America plans are really not at all essential, but they are nice to have in the event that you ever need to take advantage of them.
The plans that Motor Club of America (MCA) offers start out at a mere $9.95 per month for the lowest level available, and below are some of the different services that are available with the various plans that Motor Club of America is offering.
Security Membership
Unlimited Security Roadside Assistance
Travel Assistance Reimbursement
Planning and Travel Reservations
Arrest Bonds
Bail Bonds
Attorney Fees
Stolen Vehicle Reward
Credit Card Protection
Discounts for Hotel, Rental Car, RX, Vision, and Dental Payments
Daily Hospital Benefit
Emergency Reimbursement Benefits
Accidental Death Benefit
Total Security (includes all of the above features in addition to the ones highlighted below)
Up to 100 miles of towing per service call that you make
Ability to choose whatever destination you want to have your vehicle towed to
Coverage of up to $100 for RVs, motorcycles, and trailers
Accident coverage for you and a member up to $50,000, you and your spouse up to $25,000, and you up to $30,000, your spouse up to $15,000, and your children up to $3,500 each.
The average Security Membership costs $9.95 a month with a full upfront cost of $19.90, and the Total Security Plan runs for $19.95 a month with an upfront cost of $39.90.
Everything being offered by Motor Club of America appears to be of a high quality, and there's a nice balance of coverage for both auto and home items. The monthly payments are to be expected with such a plan, but you've got to make sure you've got the money each month to cover the membership costs.
MCA Compensation Plan
With regard to the compensation plan that Motor Club of America (MCA) offers to their affiliates, members are able to earn money via both direct sales to retail customers and benefits that they earn through that of sales overrides.
If you are a Gold or Platinum member for the compensation plan, you are then eligible to be a part of the 3 x 8 matrix system, and this centers completely around the level of recruitment of new affiliates who are joining the membership program.
If you are able to enlist a new customer to sign up for the Total Security plan, you are then eligible to receive a commission valued at $39.90, and then $79.80 is advanced commissions.
And, as if that wasn't enough, you can additionally make $6.00 from each representative in your Motor Club of America downline and $0.66 for every member in the total of your downline.
There seems to be a really good balance among sales and recruitment with Motor Club of America, and that's always something that is a positive.
Joining MCA
In order to join Motor Club of America and begin earning, you will be required to pay for a membership plan. Depending on which plan you choose, you'll pay either $9.95 or $19.95 per month.
MCA Conclusion
Look, firstly, I want to make it quite clear that Motor Club of America is not a scam. There is a lot of discussion surrounding the company as to whether or not they are legitimate or not, and I can say with broad confidence that Motor Club of America is not operating as any kind of scheme or scam.
However, even with that being the case, this is not the perfect company.
In fact, Motor Club Of America is facing a huge flaw in the way that their business model is setup.
What is that flaw? Simply said, people joining Motor Club of America and not knowing how to recruit.
The typical number of individuals that Motor Club of America affiliates sponsor are only 2 at the very max. That is not a very big number, and those people are under the impression that they are going to be able to make millions off of such little work.
In order to be really successful with Motor Club of America, you're going to need to comprehend how to not only sell to customers, but also how to correctly recruit and sponsor other members who join. This will necessitate a substantial amount of work on your part, and if you don't feel like you're completely up to the task, you likely won't make any money at all.
Aaron and Shara What Do You Suggest?
That being said, if you have never marketed online or offline before, finding people could be very difficult for you.
We know when we first started trying to make money online, we failed miserably and we had no idea how to recruit.
That is why, we first started out by learning how to become a good marketers, but you don't have to be a good marketer at all!
We learned how to make money online WITHOUT being great marketers (Click Here To Stay Updated, And To Find Out More about HOW)!
If you don't want to be in a business that requires you to host home parties or call all your friends and recruit your family to buy your stuff no worries.
We will keep you updated where you can build a business online where you don't have to recruit anyone.
Click Here To Check This Out And See What We Mean
You will learn step by step on how to build a profitable business online WITHOUT having to market or recruit anyone else!
Follow Us on Social Media Below (We are a Real People :)):
Subscribe To Our YouTube Channel Here
Thanks,