Thank you for taking the time to read our Multisure review. Be sure to know every bit about it on our review page. It's very important to be sure on what business you get into.
We both know that money is not something you play with, so take this reading seriously, we want you to do well and make sure a lousy choice doesn't lead to a worse experience.
So, sit back and enjoy the review we've made especially for you and your well being, when we learn, every bit of time is well invested. Let's get on with it!
Multisure Review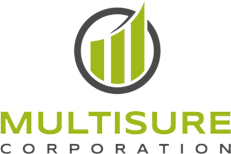 Multisure assert they are a dynamic company born and bred 100% in South Africa. It started in the year 2000.
The Managing Director of Multisure is Denton Goodford. He is credited as the company's "face, head and heart".
According to corporate bio of Goodford Multisure, he is an ex State Prosecutor who is practicing Advocate of the High Court of South Africa.
Multisure was started in 2000, seeing the need in South Africa for legal cover with a new outlook.
With an aim to empower others Goodfort created Multisure as a network marketing business. It aspires to allow numerous people to benefit from the business and achieve financial freedom.
Goodford doesn't seem to have an MLM history before founding Multisure.
Read further for a full review of the Multisure MLM opportunity.
Products Offered by Multisure
Multisure market 2 insurance products, legal and funeral cover.
As per their website, they have mixed two affordable and in-demand financial products with a business opportunity. Everyone regardless of their background, experience, and education can avail the opportunity.
Legal Assist: Provides legal advice and support when you need it most. It starts at R68 ZAR a month ($5 USD) and increases by 10% yearly
Funeral Assist: Provides individuals and families with protection against high funeral expenditures in case of your own death or that of family members. It starts at R30 ZAR monthly for R3000 ZAR singles cover and increases up to R295 ZAR monthly for R20,000 ZAR family cover
You will find the entire policy details on the Multisure website.
Multisure seem to give out their insurance products themselves. The company is a South African Authorised Financial Services Provider (FSP no: 21043).
The Compensation Plan of Multisure
The affiliates of Multisure are paid to enlist fresh affiliates. The commissions are paid out via a unilevel compensation structure.
An affiliate is put at the top of a unilevel team by a unilevel compensation structure. Every personally enlisted affiliate is put directly under them (level 1).
When any level 1 affiliate enlists new affiliates, they are put on level 2 of the original affiliate's unilevel team.
When any level 2 affiliate enlists new affiliates, they are put on level 3 and so on down a theoretical unlimited number of levels.
The payable unilevel commissions are capped at four by Multisure.
Recruitment Commissions
The affiliates are given recruitment commissions by Multisure down 3 levels of recruitment in their unilevel team:
level 1 (personally enlisted affiliates): R50 ZAR  ($3.65 USD)
levels 2 and 3: R20 ZAR ($1.45 USD)
Insurance Premium Commissions
An 18% commission is paid by Multisure on insurance premiums paid down 4 levels of the unilevel team.
The compensation plan documentation asserts this percentage can rise. However, no additional information is provided.
Multisure Membership
The affiliate membership of Multisure costs R110 ZAR ($8 USD).
In order to partake in the income opportunity of Multisure, affiliates must also sign up for at least 1 insurance plan (R30 to R295 ZAR monthly).
For each insurance plan a Multisure affiliate signs up for ($8.77 USD), an additional R120 ZAR fee is charged.
Summing Up
The scheme operated by Multisure operate is a service-based pyramid scheme. The commissions are paid on the enrollment of new affiliates.
Multisure don't seem much concerned about this. They openly advertise they give out commissions on recruitment:
A calculator is also provided by the company on their website. An approximated affiliate recruitment numbers can be plugged in and the calculator shows projected income over the next 12 months.
Multisure recommend fresh affiliates become an independent Multisure consultant by subscribing to at least 1 of their products, either LegalSure or FuniSure or both.
Necessitating affiliates sign up for an insurance premium is "pay to play". It reduces the Multisure MLM opportunity to signing up as an affiliate by paying a fee every month and getting paid to enlist other affiliates who do the same.
Regrettably, it negates any value received from insurance products of Multisure, reducing them to inappropriate services attached to pyramid fraud
Like all pyramid schemes, when affiliate recruitment slumps down those at the bottom of the Multisure pyramid will stop paying monthly fees.
As a result, those above them stop getting paid. If lost affiliates are not substitutes, ultimately those affiliates will discontinue paying their monthly fees too.
As this process continues, eventually a permanent collapse is triggered.
Dealing with this compliance red flag will be as effortless as initiating retail insurance premium sales and needing at a minimum a 1:1 match with enlisted affiliate sales.
Till then, Multisure's MLM business opportunity functions as a "house of cards" set to cave in at any moment.
Aaron and Shara What Do You Suggest?
That being said, if you have never marketed online or offline before, finding people could be very difficult for you.
We know when we first started trying to make money online, we failed miserably and we had no idea how to recruit.
That is why, we first started out by learning how to become a good marketers, but you don't have to be a good marketer at all!
We learned how to make money online WITHOUT being great marketers (Click Here To Stay Updated, And To Find Out More about HOW)!
If you don't want to be in a business that requires you to host home parties or call all your friends and recruit your family to buy your stuff no worries.
We will keep you updated where you can build a business online where you don't have to recruit anyone.
Click Here To Check This Out And See What We Mean
You will learn step by step on how to build a profitable business online WITHOUT having to market or recruit anyone else!
Follow Us on Social Media Below (We are a Real People :)):
Subscribe To Our YouTube Channel Here
Thanks,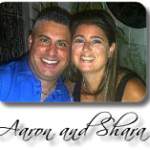 "Results Not Typical" this PROOF of payment doesn't guarantee that you will do the same, but shows you what is possible with some elbow grease and a can do attitude.