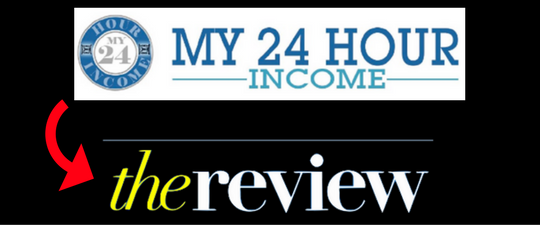 Welcome to our 24 Hour Income Review!
130% ROI Adcredit Ponzi Fraud
My 24 Hour Income launched a few months ago. Drew Burton and Faheem Rajput appear on the website, but their exact roles within the company are not revealed.
24 Hour Income Review
Drew Burton is based out of Canada and seems to be a serial MLM underbelly inhabitant.
Before launching My 24 Hour Income, Burton was endorsing Click Delivery (130% HYIP Ponzi scheme), Zukul Ad Network (Adcredit Ponzi scheme), My Paying Ads (HYIP Ponzi scheme) and Fort Ad Pays (Adcredit Ponzi scheme).
Fort Ad Pays collapsed on or around May 27, 2016. In a Facebook post which was dated May 23rd, Burton bragged about having 305,760 investment spots within the company ($305,760.00).
Notwithstanding the collapse, Burton continued to recruit new victims into the scheme. In a Facebook post which was dated June 22nd, Burton bragged about having "maxed out" his Fort Ad Pays account with 407,647 investment spots.
According to Burton's back office, he had stolen $149,105.00 from Fort Ad Pays victims. How much of that money he was able to take away is unclear (Fort Ad Pays suspended withdrawals in early May).
Burton came back to launch My 24 Hour Income only a month later in July.
Faheem Rajput is based out of Pakistan and is currently busy promoting ZF Share, a 135% ROI Ponzi scheme he launched around the time Fort Ad Pays ultimately collapsed.
Read on for my full review.
My 24 Hour Income Product Line
My 24 Hour Income has absolutely no retailable products or services, with affiliates only able to market My 24 Hour Income affiliate membership itself.
My 24 Hour Income Compensation Plan
My 24 Hour Income affiliates invest $5.00 to $75.00 in Ad Pack Plans, on the guarantee of an advertised 110% to 130% ROI.
How much of a ROI is paid out is determined by how much a My 24 Hour Income affiliate invests:
Ad Pack Plan 1 – invest $5 and receive a 110% ROI
Ad Pack Plan 2 – invest $15 and receive a 115% ROI
Ad Pack Plan 3 – invest $35 and receive a 120% ROI
Ad Pack Plan 4 – invest $75 and receive a 130% ROI
In order to earn up to 3.8% a day, My 24 Hour Income affiliates must view 8 company-supplied ads daily.
Referral commissions are available on funds invested by downline affiliates, paid out down 3 levels of recruitment (unilevel):
level 1 (personally recruited affiliates) – 8%
levels 2 and 3 – 2%
Joining My 24 Hour Income
My 24 Hour Income affiliate membership is completed with an investment of $5.00 to $75.00.
Bottom Line?
My 24 Hour Income is your classic adcredit Ponzi scheme.
Affiliates invest up to $75.00 a pop on the guarantee of an advertised ROI, with that ROI funded by subsequent investment.
Can I get a refund?
"No Refunds Are Given".
"The moment the payment enters our system, it is no longer your money, and it certainly is our money. It belongs 100% to ALL members because we shared those revenue with EVERYBODY!"
In a feeble attempt to rationalize financial fraud, My 24 Hour Income asserts that their adcredits in some way negate the Ponzi aspect of the scam.
"Is my24hourincome considered a scams or Ponzi schemes or an Illegal online business?"
"NO. Any program that claims a ROI but has NO PRODUCT IS A SCAM! But my24hourincome Advertising Platform sells ADVERTISING SPACE!"
My 24 Hour Income's advertising credits are neither here nor there. They serve only as pseudo-compliance, with the SEC reaffirming that attaching adcredits to Ponzi schemes doen't make them legitimate.
My 24 Hour Income – Our Conclusion
Having participated in numerous Ponzi schemes and ripping off who knows how many victims, Drew Burton is well aware of the nature of My 24 Hour Income.
As with all Ponzi schemes, once recruitment of new affiliates dies down, My 24 Hour Income will be unable to meet its ROI obligations.
ROIs are paid daily through affiliate backoffices which, as Burton discovered in Fort Ad Pays, isn't real money until it's essentially withdrawn.
Reinvestment will compound affiliate losses, with the majority of affiliates not realizing My 24 Hour has collapsed until it is ultimately too late.
Aaron and Shara What Do You Recommend?
That being said, if you have never marketed online or offline before, finding people could be very difficult for you.
We also think the startup cost of $100-$999 is pretty steep.
We know when we first started trying to make money online, we failed miserably and we had no idea how to recruit.
That is why, we first started out by learning how to become a good marketers.
This is the business where we learned how to become strong marketers
If you don't want to be in a business that costs $199-999 to start and requires you to host home parties or call all your friends and family to buy your stuff no worries.
We have the perfect business for you where you don't have to recruit, you don't have to own any product and oh did we mention it's ONLY $1 to start!!!
The main reason for it is you will learn step by step on how to build a profitable business online and they even cover you for products so you don't have to create anything yourself…
You will also get a one on one business coach to help you every step of the way.
Anyways, we hope you enjoyed the Review. Please comment below if you are part of this company as our readers would love to know how you are doing.
Also, if there are any products or companies out there you want us to review please let us know!
Take A Look At Our Results:

Take a look at our team members results:
Follow Us on Social Media Below (We are a Real People :)):
Subscribe To Our YouTube Channel Here
Thanks,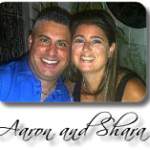 "Results Not Typical" this PROOF of payment doesn't guarantee that you will do the same, but shows you what is possible with some elbow grease and a can do attitude.