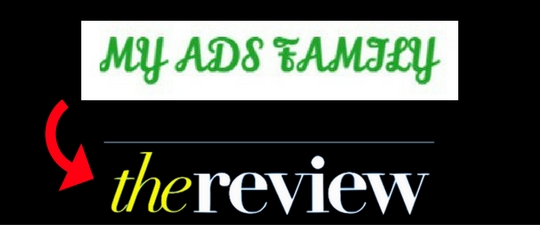 Thanks for reading My Ads Family Review! Is this program a cycler subscriptions scam a legit revenue sharing opportunity?
Lets take a closer look.
In a member newsletter, a My Ads Family member claims to be a 'sister site of ViralCrypto Team'.
Viral Crypto is a cash gifting scheme which was launched a few months ago.
Randolph Taylor is allegedly running the Viral Crypto from Italy, but I was unable to independently prove this information.
The My Ads Family website domain, myadsfamily.com, was registered on November 27, 2016. Peter Borel is listed as the owner, with a phony address in Sweden provided.
Like Randolph Taylor, there's a good chance Peter Borel doesn't really exist either.
And again, if an MLM company is not willingly truthful about who is running or owns it, think long and hard about handing over any money.
My Ads Family Product Line
My Ads Family has absolutely no retailable products or services, with members only capable of marketing My Ads Family affiliate membership itself.
When sign up is complete, My Ads Family members can buy matrix cycler and revenue sharing spots.
Together with every purchase are ad credits, which can be used to display advertising on the My Ads Family website.
My Ads Family Compensation Plan
The My Ads Family compensation plan combines a three-tier matrix cycler with revenue sharing.
Cycler Commissions
My Ads Family runs a subscription-based three-tier matrix cycler:
Bronze – $15 and then $25 every ten days
Silver – $25 and then $60 every 10 days
Gold – $50 and then $120 every 10 days
Each initial fee comes with one spot and the ongoing subscription produces one spot for ten days in My Ads Family.
a Bronze subscription produces ten $2 spots
a Silver subscription produces ten $5 spots
a Gold subscription produces ten $10 spots
A 2×4 matrix is used in each cycler, requiring thirty spots to be filled in total in My Ads Family.
filling a Bronze matrix pays $764
filling a Silver matrix pays $2064
filling a Gold matrix pays $4128
A matching bonus is also paid as personally recruited members in My Ads Family as members fill each level of their matrix as follows:
Bronze – $1 match for filling level 2, $4 match for filling level 3 and $48 match for filling level 3
Silver – $2 match for filling level 2, $16 match for filling level 3 and $160 match for filling level 4
Gold – $4 match for filling level 2, $32 match for filling level 4 and $320 match for filling level 5
Cycler Referral Commissions
Referral commissions are paid on initial fees and ongoing matrix subscription payments in My Ads Family.
These commissions are paid out down 5 levels of recruitment as follows (uni-level):
Bronze initial fee – $1.50 on level 1 (personally recruited members) and $1 on level 2 and 50 cents on level 3
Bronze subscription – $5 on level 1, 2% on level 2 and $1 on levels 3 to 5
Silver initial fee – $2.50 on level 1, $1.50 on level 2 and $1 on level 3
Silver subscription – $10 on level 1, $5 on level 2, $2 on levels 3 and 4 and $1 on level 5
Gold initial fee – $5 on level 1, $3.50 on level 2 and $1.50 on level 3
Gold subscription – $20 on level 1, $10 on level 2, $5 on level 3, $3 on level 4 and $2 on level 5
Revenue Sharing
My Ads Family charges $10.00 for revenue sharing spots with an advertised 120% ROI.
A $1.00 referral commission is paid every time a personally recruited member invests in a spot in My Ads Family.
Joining
My Ads Family affiliate membership is free, but members must buy at least one cycler ($15.00 to $170.00) or revenue sharing spot ($10.00) to participate in the opportunity.
Bottom Line?
My Ads Family uses a subscription-based matrix cycler model.
This is not really any different from a classic Ponzi cycler, with the exception that a lump sum is divided into smaller amounts and staggered over a period of days.
A classic Ponzi cycler otherwise has members buy spots instantaneously.
The net result though is the same, in that newly invested funds are used to pay off existing investors in typical Ponzi fashion in My Ads Family.
The revenue-sharing component of the My Ads Family compensation plan is a much more straight-forward version of this, paying members $12.00 for every $10.00 invested.
In light of My Ads Family's deceitful business model, the bundled ad credits serve as pseudo-compliance and are neither here nor there.
As with all Ponzi schemes, once member recruitment dies out, My Ads Family will find itself incapable of meeting its ROI responsibilities.
For the revenue sharing, this will be either a delay or refusal to pay out withdrawal requests. For the matrix cycler, the matrices themselves will slow down to the point of stalling.
This traps funds attached to uncycled spots, which the My Ads Family administrator retains on top of proceeds from preloaded spots.
My Ads Family – Our Conclusion
The website states its refund policy as follows:
"Refund Policy: All purchased items are non-refundable (NO REFUND). If you make a dispute, Charge back or reverse transactions on your purchases, your account will be suspended immediately."
If the same scammer is behind both My Ads Family and Viral Crypto, there's a good chance recruitment has already slowed down in the latter.
Website traffic hasn't fallen yet, so the administrator is undoubtedly acting on trends only visible with access to the Viral Crypto backend.
My Ads Family is the administrator's endeavor to get the next scam in place before Viral Crypto collapses.
Aaron and Shara What Do You Suggest?
That being said, if you have never marketed online or offline before, finding people could be very difficult for you.
We know when we first started trying to make money online, we failed miserably and we had no idea how to recruit.
That is why, we first started out by learning how to become a good marketers, but you don't have to be a good marketer at all!
We learned how to make money online WITHOUT being great marketers (Click Here To Stay Updated, And To Find Out More about HOW)!
If you don't want to be in a business that requires you to host home parties or call all your friends and recruit your family to buy your stuff no worries.
We will keep you updated where you can build a business online where you don't have to recruit anyone.
Click Here To Check This Out And See What We Mean
You will learn step by step on how to build a profitable business online WITHOUT having to market or recruit anyone else!
Follow Us on Social Media Below (We are a Real People :)):
Subscribe To Our YouTube Channel Here
Thanks,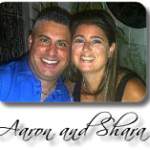 "Results Not Typical" this PROOF of payment doesn't guarantee that you will do the same, but shows you what is possible with some elbow grease and a can do attitude.