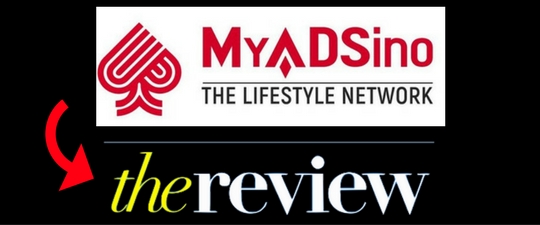 Thanks for reading My Adsino Review!
Is Adsino StarCoin Ad Credit Ponzi Scheme?
There is absolutely no information whatsoever on the My Adsino website specifying the individual or individuals who own or run the company.
The My Adsino Terms and Conditions state that My Adsino is:
"a registered trademark in the European Union which is operated by Red Deck Entertainment Ltd (HE 266289), a company established on the 22nd of April 2010 in Cyprus."
My Adsino Review
My ADSino is regulated by the laws of Curacao (formerly Netherlands Antilles).
Red Deck Entertainment was incorporated in Cyprus in 2010. Kliridis Charalampos is listed as the only Director of the company.
No information on this individual exists outside of the Red Deck Entertainment Cyprus incorporation.
Why My Adsino claims to be regulated by the laws of Curacao is unclear.
Cyprus is not known for strict regulation of MLM underbelly schemes and is a favorite of European-based scammers.
Curacao in the meantime has a reputation for being an offshore tax-haven with little to no regulation.
As usual, if an MLM company is not willingly truthful about who is running or owns it, think long and hard about joining and/or handing over any money.
My Adsino Product Line
My Adsino has absolutely no retailable products or services, with affiliates only capable of marketing My Adsino affiliate membership.
My Adsino affiliates are able to participate in online casino games, as well as invest in €50 EUR StarCoin positions.
Affiliates who invest in StarCoin spots are given credits they can use to 'purchase promotional items such as traffic and services through Adsino'.
My Adsino Compensation Plan
The My Adsino compensation plan has affiliates invest in €50 EUR StarCoin spots and earn a passive ROI.
Referral commissions are paid when My Adsino affiliates recruit new affiliates who also invest.
Passive ROI
Each €50 EUR StarCoin investment spot pays an advertised daily ROI of between 0.5% and 1.26% for 500 days.
This equates to a total ROI of between 250% and 630%.
My Adsino affiliates are capped from investing in up to 2000 active StarCoin positions at any given time (€100,000 EUR)
Referral Commissions
Referral commissions in My Adsino are paid through a uni-level compensation assembly.
A uni-level compensation assembly places an affiliate at the top of a uni-level team, with each personally recruited affiliate put directly underneath them (level 1).
If a level 1 affiliate recruits new affiliates, they are then put on level 2 of the original affiliate's uni-level team.
If a level 2 affiliate recruits new affiliates, they are then put on level 3 and so on and so forth down a hypothetical endless number of levels.
My Adsino caps payable uni-level levels at 5.
Referral commissions are paid as a percentage of StarCoin investment as follows:
level 1 (personally recruited affiliates) – 8%
level 2 – 8%
levels 3 to 5 – 2%
LifeLine Bonus
The LifeLine Bonus allows a My Adsino affiliate to earn beyond the first 5 levels of their uni-level team.
Qualification for the LifeLine Bonus is as follows:
Level 1 – total downline investment of at least 200 StarCoin positions
Level 2 – total downline investment of at least 1000 StarCoin positions
Level 3 – total downline investment of at least 2000 StarCoin positions
Level 4 – total downline investment of at least 10,000 StarCoin positions
Level 5 – total downline investment of at least 20,000 StarCoin positions
Level 6 – total downline investment of at least 50,000 StarCoin positions
Level 7 – total downline investment of at least 100,000 StarCoin positions
level 8 – total downline investment of at least 200,000 StarCoin positions
level 9 – total downline investment of at least 500,000 StarCoin positions
Level 10 – total downline investment of at least 1,000,000 StarCoin positions
Each Starcoin investment produces an added 8% commission via the LifeLine Bonus.
This 8% is paid out differentially according to the above ranks.
Exact percentages were not provided by My Adsino at the time of this publication.
The nature of the bonus though has higher ranked affiliates paid the difference between 8% and the percentage paid to lower-ranked affiliates in their downline.
Level 8 to 10 ranked affiliates receive an added 1% commission on StarCoin investment within their uni-level team (all levels).
Lifestyle Bonus
My Adsino's Lifestyle Bonus is an incentive bonus which is based on the LifeLine Bonus ranks.
My Adsino does not provide any specifics about rank bonuses, stating only that 'Lifestyle bonuses vary by season, country, running campaign and promotions'.
Joining Adsino – Cost?
My Adsino affiliate membership is free.
Participation in the My Adsino MLM opportunity though requires a minimum €50 EUR investment.
My Adsino represents online gambling as being the chief source of revenue for the 500 day ROI offered on StarCoin investment spots.
This is problematic or these 2 reasons:
The first reason is that 100% of My Adsino online casino users are affiliates. Any revenue produced through the games is sourced from affiliates.
The website reads:
"Customer from Adsino stay, because we are a community in which every customer participates in the cashback program."
This creates a closed-loop vacuum through which new affiliate funds are used to pay off existing affiliates.
The second reason would be that My Adsino provides absolutely no proof that revenue produced from online gaming has anything to do with the hourly StarCoin spot ROI.
Let's consider how My Adsino markets the StarCoin position ROI:
You can cash out this bonus and build a passive income without having to do anything.
You literally do not have to do anything and you will still receive a bonus credited 24 times a day into your account if you have active StarCoins.
A My Adsino affiliate investing €50 EUR in a StarCoin spot and then doing "literally nothing" has no connection to online gaming at all.
My Adsino – More Insight
From a regulatory standpoint, StarCoin spot investment is, without a doubt, a securities offering.
My Adsino provides no information whatsoever on their website about being registered with a securities regulator anywhere in the world.
In fact, the company seems to deliberately dismiss investment from countries that an unregistered securities offer might attract attention and their website reads:
"Residents of Cyprus, France, Netherlands incl. Curacao, UK, and the USA are not allowed to open an account."
"In the event of a bet being accepted from user considered to be from these countries (temporary or indefinite resident, citizen, using IP address related to this countries etc.) MyADSino reserves the right in its sole discretion to void all bets and refund the initial deposit only."
My Adsino's shady owner(s) are deliberately targeting investment from countries where they will doubtfully face regulatory pushback in the future.
At the time of this publication, Alexa estimates the main sources of traffic to the My Adsino website are Germany (34%), Austria (21%), Italy (13%), Switzerland (10%) and Spain (5%).
None of these countries are known for strict MLM regulation, giving the unidentified My Adsino owners lots of time to vanish before a regulatory investigation intervenes.
Adsino – Our Final Conclusion
Either way, My Adsino is an illegal Ponzi scheme.
Affiliates invest €50 EUR and receive a passive daily ROI for 500 days, funded by later invested funds.
The use of newly invested funds to pay off existing investors undoubtedly defines My Adsino as a Ponzi scheme.
Even putting aside the impossibility of legitimate retail activity taking place over My Adsino's online games (every customer is an affiliate), the online gaming component of My Adsino is therefore completely immaterial.
As with all Ponzi schemes, once recruitment of new affiliates dies down, new funds entering the scheme will also.
This will see My Adsino starved of funds to pay existing affiliates with, prompting an ultimate collapse.
Because of the long-term ROI nature of the scam, you can expect to see pending withdrawal delays to be the first sign that new funds have run out.
At that point in time, the vast mainstream of My Adsino affiliates realize that they have lost money.
Aaron and Shara What Do You Suggest?
That being said, if you have never marketed online or offline before, finding people could be very difficult for you.
We know when we first started trying to make money online, we failed miserably and we had no idea how to recruit.
That is why, we first started out by learning how to become a good marketers, but you don't have to be a good marketer at all!
We learned how to make money online WITHOUT being great marketers (Click Here To Stay Updated, And To Find Out More about HOW)!
If you don't want to be in a business that requires you to host home parties or call all your friends and recruit your family to buy your stuff no worries.
We will keep you updated where you can build a business online where you don't have to recruit anyone.
Click Here To Check This Out And See What We Mean
You will learn step by step on how to build a profitable business online WITHOUT having to market or recruit anyone else!
Follow Us on Social Media Below (We are a Real People :)):
Subscribe To Our YouTube Channel Here
Thanks,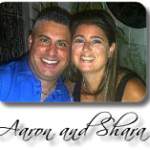 "Results Not Typical" this PROOF of payment doesn't guarantee that you will do the same, but shows you what is possible with some elbow grease and a can do attitude.