Thanks for stopping by to read our My BitbyBit Empire review.
Is My BitbyBit Empire a bitcoin gifting scam or could it be a legit way to make money on the internet?
Lets dig more into this company and see what we can find.
My BitbyBit Empire Review

No information has been provided by My BitbyBit Empire on their website about who owns or runs the company.
mybitbybitempire.com, the My BitbyBit Empire website domain was privately registered on 8th June 2017.
More research shows the initial My BitbyBit Empire FAQ tied the company to 4 Corners Alliance Group.
4 Corners Alliance Group was a pyramid scheme introduced in early 2013. The scam itself was a reboot of the unsuccessful Longevity 7 pyramid scheme.
My BitbyBit Empire – FAQ
BitbyBit Empire have since deleted the FAQ and replaced with a single-question FAQ that tells nothing about the company.
The initial FAQ, as cached by Google, seems to be a cut and paste work from FortuneMaker.
4 Corners altered their compensation plan in the mid 2014 and re-emerged as a popular alternative to the TelexFree Ponzi scheme.
4 Corners Alliance Group v2.0 apparently caved in in the early 2016.
The original FAQ of My BitbyBit Empire has since been swapped with a single-question version.
The initial BitbyBit Empire FAQ seems to be a copy and paste of the FAQ of FortuneMaker as cached by Google.
The website of FortuneMaker is still online and shows a matrix-based bitcoin gifting scheme combined with pyramid enlistment.
As per Alexa, the traffic estimates for the FortuneMaker website points out the scam has long-since caved in.
fortunemaker.biz, the FortuneMaker website domain was registered on17th March 2017.
The owner of the domain is listed as Charles Dhuey who has an address in Wisconsin.
Set You Free Enterprises is operated by Dhuey and more popularly known as Chuck Dhuey.
Dhuey seems determined to distance My BitbyBit Empire from himself and FortuneMaker.
While publishing this review, My BitbyBit Empire is operating as an email list builder.
Prospective affiliates of My BitbyBit Empire are encouraged to sign up with the promise of getting bitcoins risk-free.
Conclusion
Given every manifestation of 4 Corners Alliance Group has been a matrix-based scam, it is safe to bet My BitbyBit Empire will follow suit.
Obviously people have lost enough money in Four Corners Alliance Group schemes by now as this has been continuing since Longevity7 way back in mid-2012.
We find out over the next 30 days as they launch.
Aaron and Shara What Do You Suggest?
That being said, if you have never marketed online or offline before, finding people could be very difficult for you.
We know when we first started trying to make money online, we failed miserably and we had no idea how to recruit.
That is why, we first started out by learning how to become a good marketers, but you don't have to be a good marketer at all!
We learned how to make money online WITHOUT being great marketers (Click Here To Stay Updated, And To Find Out More about HOW)!
If you don't want to be in a business that requires you to host home parties or call all your friends and recruit your family to buy your stuff no worries.
We will keep you updated where you can build a business online where you don't have to recruit anyone.
Click Here To Check This Out And See What We Mean
You will learn step by step on how to build a profitable business online WITHOUT having to market or recruit anyone else!
Follow Us on Social Media Below (We are a Real People :)):
Subscribe To Our YouTube Channel Here
Thanks,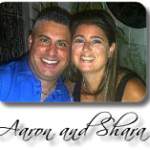 "Results Not Typical" this PROOF of payment doesn't guarantee that you will do the same, but shows you what is possible with some elbow grease and a can do attitude.