Thanks for stopping by and reading our My Cash Pool Review!
Is this company a 2×10 Matrix Bitcoin Cash Gifting Scam or actually a Legit Opportunity?
Lets dig a bit and see what this company is all about.
My Cash Pool Review

The My Cash Pool website pinpoints Ashish Raja as owner of the company.
Raja is based out of India and just last year was endorsing Fort Ad Pays, Triple Threat Marketing, My Paying Ads and Ultimate Revshare, all Ponzi schemes.
Out of the above scams, only My Paying Ads has not yet failed. Ultimate losses in the others schemes have more than likely encouraged Raja to launch his own company.
Read on for my complete review.
My Cash Pool Product Line
My Cash Pool has no retailable products or services at all, with members only capable of marketing My Cash Pool membership itself.
Cash Pool Compensation Plan
The My Cash Pool compensation plan has members gift bitcoin to one another through a 2×10 matrix.
Said 2×10 matrix put a My Cash Pool member at the top of a matrix, with two spots directly underneath them.
These two spots form the initial level of the matrix. The second level of the matrix is produced by dividing each of these two spots into another two spots each (4 spots).
Levels three to ten of the matrix are produced in the same manner, with each new level holding twice as many spots as the preceding level.
A My Cash Pool member starts out by gifting 0.02 BTC to the member who recruited them.
This payment then qualifies the member to receive 0.02 BTC from two later recruited members, put into the initial level of their matrix.
Payments across the remaining nine My Cash Pool matrix levels function in the same manner, the only difference being an increase in the amounts gifted.
level 1 – gift 0.02 BTC to the member who recruited you and receive 0.02 BTC from two subsequently recruited members
level 2 – gift 0.03 BTC and receive 0.03 BTC from four members
level 3 – gift 0.05 BTC and receive 0.05 BTC from eight members
level 4 – gift 0.2 BTC and receive 0.2 BTC from sixteen members
level 5 – gift 1 BTC and receive 1 BTC from thirty-two members
level 6 – gift 2 BTC and receive 2 BTC from sixty-four members
level 7 – gift 4 BTC and receive 4 BTC from one hundred and twenty-eight members
level 8 – gift 8 BTC and receive 8 BTC from two hundred and fifty-six members
level 9 – gift 16 BTC and receive 16 BTC from five hundred and twelve members
level 10 – gift 32 BTC and receive 32 BTC from one thousand and twenty-four members
Joining
My Cash Pool membership is completed by a 0.02 BTC gifting payment to the member who recruited you.
My Conclusion
Ashish Raja appears to be an individual who has consistently lost money in MLM scams.  I ascertain this by his own words:
"I have tried many online programs, where people used to pay 1000 of dollars to start and then end up in either a scam project or it takes years to receive those money back."
My Cash Pool seems to be a slightly desperate shot at making back what he's lost.
I call it desperate only due to the fact that the gifting amounts at the upper matrix tiers are preposterous.
My Cash Pool is a cash gifting scheme in which new members gift funds to the members who recruited them.
This give-and-take of money grows larger at every matrix level, ultimately passing up the mainstream of funds to none other than Ashish Raja.
This is attained through one or more preloaded spots, which put Raja at a gain to members who sign up after him.
Listen, the sixth level of the matrix alone requires a 2 BTC gifting payment, which is presently over $2,000.00.
That level has 64 spots, meaning about $128,000.00 has to be passed up to Raja before anyone else can earn on that level.
Level ten is a pass up of $3.38 million to Raja's matrix, which again must be done before anyone else can earn money.
Truthfully, My Cash Pool will fail prior to the $3.38 being gifted, yet Raja will still collect the mainstream of funds.
Bottom line, once recruitment dies out and My Cash Pool fails, everyone else loses out.
Aaron and Shara What Do You Suggest?
That being said, if you have never marketed online or offline before, finding people could be very difficult for you.
We know when we first started trying to make money online, we failed miserably and we had no idea how to recruit.
That is why, we first started out by learning how to become a good marketers, but in this business you don't have to be a good marketer at all!
This is the business where we learned how to make money online WITHOUT being great marketers
If you don't want to be in a business that requires you to host home parties or call all your friends and recruit your family to buy your stuff no worries.
We have the perfect business for you where you don't have to recruit, you don't have to own any product if you don't want to and oh did we mention it's ONLY $3 to start!!!
You will learn step by step on how to build a profitable business online WITHOUT having to market or recruit anyone else!
You will also get a one on one adviser to help you every step of the way.
Anyways, we hope you enjoyed the Review. Please comment below if you are part of this company as our readers would love to know how you are doing.
Also, if there are any products or companies out there you want us to review please let us know!
Follow Us on Social Media Below (We are a Real People :)):
Subscribe To Our YouTube Channel Here
Thanks,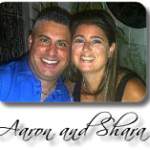 "Results Not Typical" this PROOF of payment doesn't guarantee that you will do the same, but shows you what is possible with some elbow grease and a can do attitude.