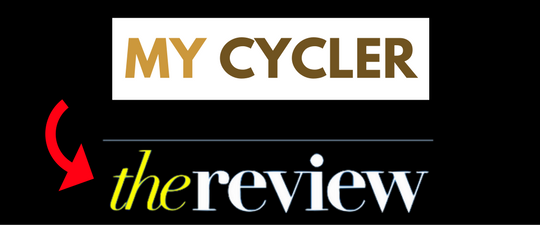 Hearing the buzz around My Cycler get the full review on this $10.00 Monthly Subscription Cycler Ponzi.
There is no absolutely no information on the My Cycler website indicating who owns or runs the business, except for below.
My Cycler Review
Registered on September 20, 2016, the company website domain name is mycycler.com. Emmanouil Sergakis is listed as the purported owner, with an address in Athens, Greece which is provided.
Sergakis first came up on our radar earlier this year as the administrator of One World Ads.
One World Ads was a $20.00 a pop matrix-based pyramid scheme.
After first launching in April, One World Ads restarted in August. Recruitment was high in September and is now steadily declining.
The impending collapse of One World Ads has probably encouraged Sergakis to launch My Cycler.
Read on for a full review.
My Cycler Product Line
Unfortunately My Cycler has virtually no retailable products or services, with affiliates only able to market My Cycler affiliate membership itself.
Together with My Cycler affiliate membership, you will have access to "videos and E-books", "basic tools required to start your own websites, funnel systems, autoresponders (and) seo tools".
My Cycler claims 'the value of these courses is more than $5000 in the market.'
Adcredits are also provided, which permits an affiliate to exhibit advertising on the My Cycler  website.
My Cycler Compensation Plan
All affiliates buy $2.00 spots in a five-tier 3×1 matrix cycler.
These spots are bought via a $10.00 monthly subscription, which produces a new $2.00 matrix spot every 5 days.
A 3×1 matrix is rather modest in design, needing only 3 spots to be filled. Once all 3 spots are filled, a cycle is activated and a commission is paid.
How much of a commission is paid is determined by which tier of the cycler a My Cycler affiliate cycles out of:
Level 1 (positions cost $2) – no commission, generates a new Level 1 position and cycles into Level 2
Level 2 – $2 commission, generates a new Level 1 position and cycles into Level 3
Level 3 – $4 commission, generates new Level 1 position and cycles into Level 4
Level 4 – $8 commission, generates new Level 1 position and cycles into Level 5
Level 5 – $36 commission and generates 20 new Level 1 positions
A matching bonus is paid when personally recruited My Cycler affiliates cycle out of tiers 3 to 5 as follows:
Tier 3 – $2 matching bonus
Tier 4 – $6 matching bonus
Tier 5  $10 matching bonus
Joining My Cycler
The affiliate membership is $10.00 per month.
Bottom Line?
The My Cycler website states:
"We are not an investment company, HYIP or Ponzi scheme. Upon joining, you will be purchasing advertising packages that will enable you to promote your business opportunities to our targeted visitors on our website."
No doubt about it, My Cycler is simply broken down into a $10.00 a month Ponzi scheme.
Basically, Affiliates put $10.00 into My Cycler every month on the assurance of a $50.00 return per $2.00 spot produced.
This rapidly corkscrews out of control, with just one $2.00 spot producing 24 new spots and $1,200.00 in ROI liabilities.
And that's theoretically happening 5 times a month, per affiliate paying the $10.00 monthly subscription.
My Cycler – Conclusion
Needless to say, of course, the initial spots in My Cycler will take out the mainstream of funds deposited, with these spots preloaded, no surprisingly, by Emmanouil Sergakis.
And that's in addition to the $10.00 he skims from Tier 5 cycles, some of which is probably intended to prop up One World Ads.
A few My Cycler affiliate spots may cycle and receive $50.00, but the initial few cycles will flood the lower matrices with ghost spots and quickly drain the system.
At that point My Cycler will have collapsed, leaving the majority of affiliates with a loss.
Aaron and Shara What Do You Suggest?
That being said, if you have never marketed online or offline before, finding people could be very difficult for you.
We know when we first started trying to make money online, we failed miserably and we had no idea how to recruit.
That is why, we first started out by learning how to become a good marketers, but you don't have to be a good marketer at all!
We learned how to make money online WITHOUT being great marketers (Click Here To Stay Updated, And To Find Out More about HOW)!
If you don't want to be in a business that requires you to host home parties or call all your friends and recruit your family to buy your stuff no worries.
We will keep you updated where you can build a business online where you don't have to recruit anyone.
Click Here To Check This Out And See What We Mean
You will learn step by step on how to build a profitable business online WITHOUT having to market or recruit anyone else!
Follow Us on Social Media Below (We are a Real People :)):
Subscribe To Our YouTube Channel Here
Thanks,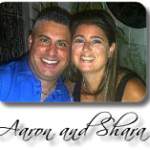 "Results Not Typical" this PROOF of payment doesn't guarantee that you will do the same, but shows you what is possible with some elbow grease and a can do attitude.