Thank you for taking the time to read our Obtanix review. We've done our best effort to compile the necessary information so you make the best choice possible.
Investing is no joke, as well as traditional money, everything can go wrong with a few lousy decisions.
So, lay back with your favorite beverage and let's start, we're sure you'll find our review very interesting, learn all that you can about MLM's and these kinds of business opportunities, remember that knowledge is the one thing no one can take away from you.
Obtanix Review

Obtanix works in the MLM business and lists Alvey Gomer as the company's CEO. Yet, there isn't any corporate Bio or anything like it on Obtanix website.
The Obtanix domain was registered almost exactly a year ago on August 19th, 2016. Recently, the registration was updated five months ago on March.
A Darin Hadwin, who works at Obtanix Holdings is the website's owner, the company is – according to the mailing address – located in the Danish city of Copenhagen.
Mr. Hadwin's only appearance on the internet – as far as we know – is in the Obtanix domain registry. Our research didn't find him any other information about him.
Something very odd about Obtanix is that – according to Alexa – the most traffic the website gets comes from India and Bangladesh. The Obtanix webmaster forgot t translate the last few questions on the FAQ section, they're in Indonesian.
Casually, Obtanix has an Upwork profile, just a couple months ago they published a job offer. It's also notable that the company's location there directs us to Indonesia.
This could indicate that Obtanix is really based on India or Indonesia. 
The Products
Obtanix doesn't offer products or services on retail. Members can market Obtanix affiliate memberships.
The Compensation Plan
Obtanix members have to make investments based on a weekly ROI promise. This can go from 2.5% to 5% for 75 weeks (187.5% to 375%).
Keep in mind that 50% of all Obtanix ROI withdrawals must be reinvested back into Obtanix. Members can also receive Xen Points every time they invest.
Basic Plan: Members have to invest $100, in turn, they receive 1 Xen
Starter Plan: Members have to invest $500, in turn, they receive 5 Xen
Advance Plan: Members have to invest $2500, in turn, they receive 28 Xen
Premium Plan: Members have to invest $100, in turn, they receive 120 Xen
The Recruitment Commissions
The Obtanix members are given payment when they recruit members for the company.
Every Obtanix commission is coded, after that it's paid as a 10% of every fund invested in it.
The amount of money received by Obtanix members is determined by the amount of investment made in the business opportunity.
If a member recruits a "Basic affiliate" he/she receives 5%
If a member recruits a "Starter affiliate" he/she receives 7%
If a member recruits an "Advance affiliate" he/she receives 8%
If a member recruits a "Premium affiliate" he/she receives 10%
Every other percentage created by Affiliates (except Premium ones) are paid to members who signed before them and have invested more in the company.
The Residual Commissions
The Obtanix company pays residual commissions through a binary tree structure.
As we've said in past reviews, a binary tree structure puts a member at the top of a binary tree. Then it divides into two:
Level one of the binary tree can carry two positions. Level two is created when these two positions divide into two each. (4 positions in total).
Subsequent levels of the Obtanix binary team are generated as required, with each new level housing twice as many positions as the previous level.
The positions in the Obtanix binary tree are filled through direct and indirect member recruitment. There's no limit on how far can a binary tree go in growth.
After a day ends, Obtanix gathers every piece of investment on the whole tree. A member gets $10 for every $100 found on both sides of the tree.
Residual earnings have a cap based on each member investment, eg:
Basic Plan members can earn up to a maximum of $100
Starter Plan members can earn up to a maximum of $500
Advance Plan members can earn up to a maximum of $1000
Premium Plan members can earn up to a maximum of $2500
If there's a residue on funds found on the strong side of the tree (less than $100), they're left for the following day.
Joining In
An Obtanix membership comes with the investment of one of four packages:
Basic Plan costs $100
Starter Plan costs $500
Advance Plan costs $2500
Premium Plan costs $10,000
Final Word
The Obtanix company says that their main activities -cryptocurrency mining and trading – are used to pay ROI to its members.
This company operates – in a way – like Forex. It creates a lot of money when crypto currency exchange is numerous.
Just like many other companies of this kind, Obtanix can't give us any evidence that they do mine or trade cryptocurrency. The investment made by members seem to be the only revenue for Obtanix.
As we've mentioned before, that modus operandi is the way a Ponzi scheme works. In addition, members being paid to recruit others makes it a pyramid as well.
And we haven't gotten into the Xenos Points system.
Xenos – sometimes referred as Xen – points have really no point – no pun intended – whatsoever. Obtanix claims that they're supported on gold.
The company says that they're funded by some venture capitalists. There isn't any evidence that this is true.
If you sit down to think about it, why would any "Venture capitalist" with millions of dollars be doing a Ponzi scheme?
As of now, Xenos points are given to members, that is, until the hype for the company dies down and the ROI scheme they use collapses.
Ultimately, Obtanix members are going to lose money just to be let off with a bunch of Xenos points. Those Xen points aren't really backed by gold, but thin air instead.
Aaron and Shara What Do You Suggest?
That being said, if you have never marketed online or offline before, finding people could be very difficult for you.
We know when we first started trying to make money online, we failed miserably and we had no idea how to recruit.
That is why, we first started out by learning how to become a good marketers, but you don't have to be a good marketer at all!
We learned how to make money online WITHOUT being great marketers (Click Here To Stay Updated, And To Find Out More about HOW)!
If you don't want to be in a business that requires you to host home parties or call all your friends and recruit your family to buy your stuff no worries.
We will keep you updated where you can build a business online where you don't have to recruit anyone.
Click Here To Check This Out And See What We Mean
You will learn step by step on how to build a profitable business online WITHOUT having to market or recruit anyone else!
Follow Us on Social Media Below (We are a Real People :)):
Subscribe To Our YouTube Channel Here
Thanks,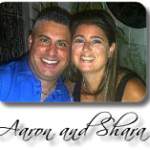 "Results Not Typical" this PROOF of payment doesn't guarantee that you will do the same, but shows you what is possible with some elbow grease and a can do attitude.