Looking for a Octoin Review? You're in the right place. Today we are looking at Octoin Review and we are going to share our full review. If you're wondering whether it's a scam or a legit company keep reading as we will reveal everything. Also we are not an affiliates for Octoin Review so you can expect and honest review and not just another sales pitch like other reviews do!
Octoin Review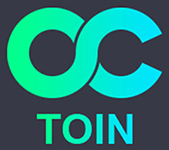 Octoin is a new multi-featured cryptocurrency tracking platform found online at Octoin.com. It is catered to the crypto community. The platform features investment information, a multi-currency wallet, an integrated P2P exchange, and even mining equipment leasing.
The platform was introduced in early November 2017.
As Ryan Murthy, head of Octoin Software Department explains, the goal of Octoin is to offer maximum functionality to users to work with crypto-currencies at a place. He said with them, you don't need to keep dozens of wallets for each coin. Everything can be brought together in one Octoin wallet and managed from one place.
The aim of Octoin is to make cryptocurrencies simple and affordable.
Octoin might look like an innocent, straightforward platform at first glance. But, there are a number of unusual things about the platform that deserve a closer look. The presence of a 7-tier pyramid scheme-style referral structure and investment packages that promise to pay you returns of 30% or more monthly. There is also an overall lack of transparency about who is operating the company, or how they invest your money. We did a review on the 70 Best Alt Coins. You can see that by visiting here.
Stay Updated With Exclusive Information About Cryptocurrency
This Will NOT Be Anything We Post Here!
Features
Here are some of the core advertised features of the Octoin platform:
Octoin Cryptocurrency: It has its own cryptocurrency named "OctoinCoin", described as "the digital unit of the community" available from launch.
Multi-Currency Wallet: Store multiple currencies in one convenient online wallet.
P2P Exchange: Exchange cryptocurrencies between users in a user-friendly interface.
Multilevel Marketing System: They promises to pay you "7-level income" across a multilevel marketing/pyramid scheme-style affiliate referral system.
Cryptocurrency Mining: Octoin has mining equipment accessible to rent. You can opt for the cryptocurrency you wish to mine, and then decide how long you want to rent the equipment.
News and Analytics: You can make use of their website to stay up-to-date on the latest news from the world of cryptocurrencies.
In general, Octoin has nine diverse departments, including departments for Trading, Marketing, Analytics, Programming, Legal, P2P Exchange/Wallet, Tech Support, Cryptocurrency Development, and Mining.
Octoin Investments
There are a number of red flags surrounding Octoin. However, one of the biggest red flags is the promised interest rates. The company claims to pay users guaranteed 30% ROI monthly. Users are rewarded a minimum daily interest rate of 1%.
We can't find any proof that anyone has withdrawn money successfully from the platform, or that Octoin has paid anyone.
Clearly, the crypto community is home to a number of similar investment schemes. Scams including Bitconnect are notorious for advertising ridiculous ROIs while being built on a pyramid scheme-like structure doomed to collapse. Octoin may appear like a legitimate company, but its investment programs make it look like a scam.
Octoin encourages users to deposit cryptocurrencies into the platform, and then earn vast rewards. Your money is allegedly used for "trading" and "mining". However, like Bitconnect and similar scams, it looks unlikely your money is used for any legitimate investment purposes.
Unless Octoin releases more transparency about how it achieves 30% ROI monthly, every month, we're forced to assume it's an investment scam.
Stay Updated With Exclusive Information About Cryptocurrency
This Will NOT Be Anything We Post Here!
People behind Octoin
Octoin cites that it was founded in early 2016 as a result of the union of the strongest traders' team from the UK and Singapore, and the creators of the largest mining pools from the northwestern provinces of China.
Octoin maintains they have key members of the team located worldwide, including in the UK, Poland, Germany, France, China, South Korea, Indonesia, and Turkey.
The website of the company features a registration document listed Octoin Limited as a private ltd company in the UK under company number 10908068. The company lists an address in London (90 Long Acre), although we can't find any proof that Octoin is actually located at that address.
Octoin is registered to Matt Blunt, listed as the "director" of the company.
Winding Up
Octoin is a strange website. The site looks to be legitimate at first glance. It appears to offer legitimate market information and cryptocurrency analysis. However, there are some strange things about the website like a lack of transparency around the mining operations. There is no transparency over who is behind the company or why they are qualified to handle your money.
The company also advertises investments that pay guaranteed returns of 30% or more monthly (1% or more per day). Clearly, scams like Bitconnect are notorious for promoting investment packages like this. In spite of the fact that few people are ever able to withdraw their money from the platform.
It is wiser to wait for more information about Octoin to come out online. Currently, most of the information you find online or at the official website is written in broken English, or is poorly explained.
The information makes it appear like Octoin is more of a pyramid scheme or investment scam than a legitimate investment opportunity. Until Octoin's team releases more information about itself and its business model, we are led to assume that it's another cryptocurrency investment scam.
Stay Updated With Exclusive Information About Cryptocurrency
This Will NOT Be Anything We Post Here!
Aaron and Shara What Do You Suggest?
That being said, if you have never marketed online or offline before, finding people could be very difficult for you.
We know when we first started trying to make money online, we failed miserably and we had no idea how to recruit.
That is why, we first started out by learning how to become a good marketers, but you don't have to be a good marketer at all!
We learned how to make money online WITHOUT being great marketers (Click Here To Stay Updated, And To Find Out More about HOW)!
If you don't want to be in a business that requires you to host home parties or call all your friends and recruit your family to buy your stuff no worries.
We will keep you updated where you can build a business online where you don't have to recruit anyone.
Click Here To Check This Out And See What We Mean
You will learn step by step on how to build a profitable business online WITHOUT having to market or recruit anyone else!