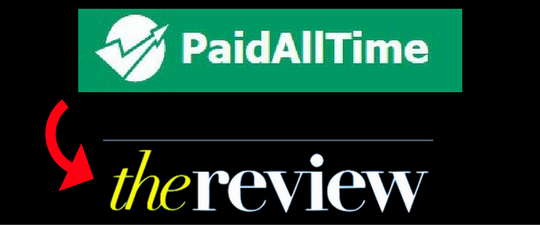 Welcome to our Paid All Time Review! Is this REALLY a Three-Tier Chain Recruitment Scam?
Find out…
There is absolutely no information whatsoever on the Paid All Time website indicating who owns or runs the business.
Registered on February 9, 2016, the Paid All Time website domain, paidalltime.com, consists of bogus details.
A marketing video contained within the Paid All Time website is hosted on a YouTube account bearing the name "Tassaya Lorger".
Other videos on the YouTube account market the FutureNet Ponzi scheme over the website "thaifutureteam.com".
Paid All Time Review
The Thai Future Team website domain was registered on August 18, 2016 and lists Sarayuth Lorsrichandr as the owner.
Lorsrichandr is allegedly based out of Bangkok, Thailand. This matches up with Alexa, who presently estimates that Thailand is the main source of traffic to the Paid All Time website (66%).
Other aliases Lorsrichandr goes under include "Tommy Lorger" and "Jforce Lsc".
Lorsrichandr seems to have been involved in MLM opportunities for a long time. In 2011, he was endorsing Tsunami Cycler, a matrix cycler Ponzi scheme.
Other opportunities Lorsrichandr has endorsed include FB2Rich (pyramid scheme), UniDollar (Ponzi scheme), Portable Fund (cycler Ponzi scheme), A Million Dollar Train (cash gifting), Ad Click Express (Ponzi scheme) and Wor(l)d Global Network (recruitment).
Read on for my full review.
Paid All Time Product Line
Paid All Time has absolutely no retailable products or services, with affiliates only able to market Paid All Time affiliate membership itself.
Together with the Paid All Time affiliate membership is access to:
internet marketing tools
graphic design tools
an email database
spam email services
advertising services
a proxy list and
something called "Health Profits Academy"
Paid All Time Compensation Plan
The Paid All Time compensation plan has affiliates pay a fee and get paid to recruit others who do the same.
Paid All Time markets 3 paid affiliate memberships:
Silver Package – $35
Gold Package – $55
Paid All Time Recruitment commissions are paid down 3 levels of recruitment as follows:
Free affiliates earn 2% on level 1 (personally recruited affiliates), 1.5% on level 2 and 1% on level 3
Bronze affiliates earn 4% on level 1, 3.5% on level 2 and 3% on level 3
Silver affiliates earn 5.5% on level 1, 5% on level 2 and 4.5% on level 3
Gold affiliates earn 7% on level 1, 6.5% on level 2 and 6% on level 3
The Paid All Time compensation plan also references affiliates being able to earn from "actions" and "product sales", though this doesn't seem to have anything to do with the MLM opportunity.
Joining Paid All Time
The Paid All Time affiliate membership is completed by a purchase of an affiliate package:
Free package – no cost
Bronze package – $15
Silver package – $35
Gold package – $55
The main difference between the packages is income potential through the Paid All Time compensation plan.
Our Paid All Time Conclusion
Because there is nothing marketed or sold to retail customers, Paid All Time's lone source of revenue is resulting from affiliates.
Chiefly, this revenue is obtained from affiliate membership fees, which Paid All Time uses to pay recruitment commissions with.
Without a doubt, paying affiliates to recruit new affiliates defines Paid All Time as a pyramid scheme.
The bundled products and services attached mean nothing, as the Paid All Time compensation assembly pays affiliates to recruit affiliates regardless of what else is attached.
I've said it before, as with all pyramid schemes, once the recruitment of new affiliates trickles down, the company will ultimately collapse.
Sarayuth Lorsrichandr is undoubtedly taking a nice bit of the affiliate fees charged. This is most likely done to make up for losses in all the other MLM schemes he's participated in over the years.
Aaron and Shara What Do You Suggest?
That being said, if you have never marketed online or offline before, finding people could be very difficult for you.
We know when we first started trying to make money online, we failed miserably and we had no idea how to recruit.
That is why, we first started out by learning how to become a good marketers, but you don't have to be a good marketer at all!
We learned how to make money online WITHOUT being great marketers (Click Here To Stay Updated, And To Find Out More about HOW)!
If you don't want to be in a business that requires you to host home parties or call all your friends and recruit your family to buy your stuff no worries.
We will keep you updated where you can build a business online where you don't have to recruit anyone.
Click Here To Check This Out And See What We Mean
You will learn step by step on how to build a profitable business online WITHOUT having to market or recruit anyone else!
Follow Us on Social Media Below (We are a Real People :)):
Subscribe To Our YouTube Channel Here
Thanks,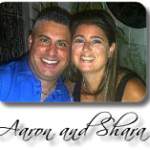 "Results Not Typical" this PROOF of payment doesn't guarantee that you will do the same, but shows you what is possible with some elbow grease and a can do attitude.