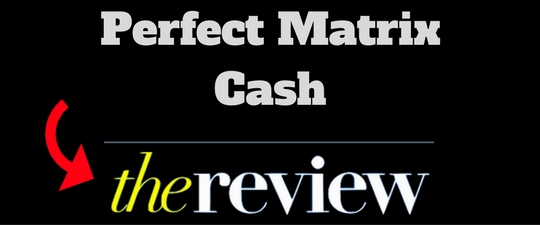 Thanks for reading our Perfect Matrix Cash Review! Is this $2.50 chain-recruitment program a scheme or legit? Lets see.
The Perfect Matrix Cash website domain perfectmatrixcash.com was privately registered on 2nd Oct 2016 but there is no information provided on their website about the owner or who runs this business.
Perfect Matrix Money Review
By using the Nigerian Naira, The official Perfect Matrix Cash Facebook markets the opportunity. According to estimation of Alexa, there is 85% of all traffic to the Perfect Matrix Cash website coming from Nigeria.
The admin is promoting Perfect Matrix Cash in the group with referral link "oluseunsina".
Further study reveals that, this referral link with "oluseunsina" is associated with Charles Aladesiun, who introduces himself as a one of the admin of Perfect Matrix Cash.
Charles Aladesiun, who is based from Nigeria, appears to have been scamming people since at least 2012 in Ponzi schemes.
Recently Charles Aladesium was promoting Ponzi scheme FutureNet. He was also promoted the Helping Hands International pyramid scheme in early 2014.
Aladesium launched the Touching Lives International, a daily return on invest Ponzi scheme in April of 2015.
Charles Aladesium had run out of newly invested funds to pay off existing investors, but rather than admit he came up with the following story:
Last night armed robbers robbed me and all gone including my system and phones which contains all login credentials. Hopefully I can retrieve them with the help of hosting company.
But Touching Lives International not ever came back up.
Read the full review of the Perfect Matrix Money MLM opportunity below.
The Perfect Matrix Money Product Line
There are no retail services or products in Perfect Matrix Money. Only affiliates can market Perfect Matrix Money affiliate membership itself.
The Perfect Matrix Money Compensation Plan
According to the Perfect Matrix Money compensation plan, affiliates acquire a position in a 5 by 9 matrix by paying $2.5.
Commissions are rewarded when they sign up the new Perfect Matrix Money affiliates, who do the same.
A 5 by 9 matrix puts an affiliate at the top with five positions under them directly in Perfect Matrix Cash.
The first level of  the matrix in Perfect Matrix Cash can be form with these five positions. By splitting each of these five positions into another five positions (total 25 positions); the second level of the matrix is generated in Perfect Matrix Cash.
Further levels of the Perfect Matrix Cash matrix are generated in the same fashion, up to nine. Each new level contains five times more positions than the previous one.
Total 2,441,405 positions can be generated with a complete 5 by 9 matrix in Perfect Matrix Cash.
Perfect Matrix Cash Matrix positions are filled via direct and indirect sign up of new affiliates.
As positions are filled, commissions are rewarded as follows.
level 1: 5 positions: 50 cents per affiliate recruited
levels 2 to 9: 25 cents per affiliate recruited
Joining Perfect Matrix Cash
Affiliate membership of the Perfect Matrix Cash is attached to acquire of a $2.5 position.
Conclusion
Perfect Matrix Cash arise to be the latest entry in Aladesium's long running residency under the MLM.
Perfect Matrix Cash operates as a pyramid scheme from compensation point of view.
Sign up for the new affiliate, pay a fee and then get paid for signing up in Perfect Matrix Cash others who do the same.
Ad credits are attached with matrix positions purchases in Perfect Matrix Cash, but it is irrelevant when considering commissions paid on sign up of new affiliates.
Nothing attached to a chain sign up can validate what is going on means that this could be what else other than a pyramid scheme.
Once sign up of new affiliates shut down, Perfect Matrix Cash will break down same as all such schemes.
And when it breaks down, the most of the affiliates in Perfect Matrix Cash will lose their money. Yes it is only $2.5 but no matter how micro it is, pyramid scheme is still a pyramid scheme.
Who knows, if armed robbers will strike again.
Buyer beware of Perfect Matrix Cash.
Aaron and Shara What Do You Suggest?
That being said, if you have never marketed online or offline before, finding people could be very difficult for you.
We also think the startup cost of $100-$999 is pretty steep.
We know when we first started trying to make money online, we failed miserably and we had no idea how to recruit.
That is why, we first started out by learning how to become a good marketers.
This is the business where we learned how to become strong marketers
If you don't want to be in a business that costs $199-999 to start and requires you to host home parties or call all your friends and family to buy your stuff no worries.
We have the perfect business for you where you don't have to recruit, you don't have to own any product and oh did we mention it's ONLY $3 to start!!!
The main reason for it is you will learn step by step on how to build a profitable business online and they even cover you for products so you don't have to create anything yourself…
You will also get a one on one business coach to help you every step of the way.
Anyways, we hope you enjoyed the Review. Please comment below if you are part of this company as our readers would love to know how you are doing.
Also, if there are any products or companies out there you want us to review please let us know!
Take A Look At Our Results:

Take a look at our team members results:
Follow Us on Social Media Below (We are a Real People :)):
Subscribe To Our YouTube Channel Here
Thanks,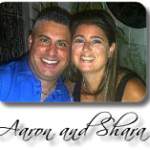 "Results Not Typical" this PROOF of payment doesn't guarantee that you will do the same, but shows you what is possible with some elbow grease and a can do attitude.