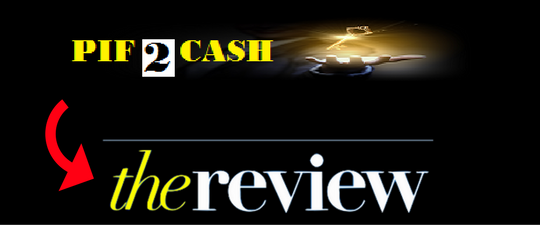 Thanks for reading our PIF2Cash Review!
You may have noticed that PIF2Cash has been getting a lot of attention recently.  It's especially popular on social media at the moment.
Just so you know up front, I am NOT affiliated with PIF2Cash as a member or distributor, nor have I ever been in the past.
Read below for my complete review of this company.
PIF2Cash Review – Company
Right off the bat, I don't get the best first impression with this company.
I researched the PIF2Cash website thoroughly, but was not able to find any background information regarding the company. Hence, information such as who is running the company, who owns it, or where it's actually located is currently a mystery.
This is something you never want to see on a company's official site, but that is exactly what we're seeing with PIF2Cash.
Something on the company's website did, however, peek my interest.
On the footer, there's a text which reads, "powered by I-Affiliate Marketing Inc."
That text was also revealed on the footer on the X100K website.
In case you don't remember, X100K is an opportunity which initially launched back in June of 2014 by Mr. Michael Weber. X100K was soon exposed to be nothing more than a pyramid scheme, and since its launch, the company has collapsed and relaunched a number of different times.
The latest failure of the company appears to have been earlier this year, but it looks like Weber may have decided to finally abandon X100K for good. With that being said, he looks to have moved on and launched PIF2Cash instead.
Thus, with that information, it's pretty apparent as to what kind of opportunity we're looking at.
PIF2Cash Product Line
PIF2Cash does not have any kind of product line at all. This is predictable considering Michael Weber's past history, but that does not make it any less serious.
With no product line in place, there obviously isn't anything being sold to retail customers. With no selling taking place, there's no income coming in through retail sales. With that being the case, the only source of income that PIF2Cash is possibly getting comes directly from their affiliates in the form of investments.
This is a recipe that generally makes for a Ponzi or pyramid scheme, and with everything that we know about PIF2Cash so far, that's more than likely the case.
When an affiliate signs up for the affiliate membership, they are then asked to purchase spots in the matrix system that PIF2Cash is running. In addition to these matrix spots, affiliates are also able to get a host of advertising credits that they can use to display custom advertising on the PIF2Cash website.
PIF2Cash Compensation Plan
With regard to the compensation plan that PIF2Cash is offering, we are looking at a system in which affiliates are tasked with buying spots in the company's seven-tiered 3 x 1 matrix system.
These positions go for $27.00 each, and 3 positions in the matrix need to be filled before a cycle in the system is triggered.
Whenever one of these cycles is triggered, affiliates are then  able to earn a commission and then progress to the next tier in the matrix.
Those different levels look like this –
Matrix 1 – Earn a commission of $7 and cycle into Matrix 2
Matrix 2 – Earn a commission of $7 and cycle into Matrix 3
Matrix 3 – Earn a commission of $20 and cycle into Matrix 4
Matrix 4 – Earn a commission of $27 and cycle into Matrix 5
Matrix 5 – Earn a commission of $54 and cycle into Matrix 6
Matrix 6 – Earn a commission of 385 and cycle into Matrix 7
Matrix 7 – Earn a commission of $2500
Worth noting here is the fact that, in order for an affiliate to extract the earnings that they've made, they are required to buy another position in the matrix system for $27.00 again.
Pay-It-Forward Credits
Together with the traditional matrix system, PIF2Cash also offers something they call "Pay it Forward credits", also denoted as PIF credits.
One solitary PIF credit is able to make one new position in the Matrix 1, and that must be given away to another affiliate who belongs to PIF2Cash.
The PIF credits that an affiliate has to be given away prior to them withdrawing their earnings, and in order for an affiliate to give these away, they are then required to have bought a minimum of one new position in the matrix system within the past 24 hours.
The amount of PIF credits that are earned are as follows:
Matrix 1 = 1 PIF credit
Matrix 2 = 1 PIF credit
Matrix 3 = 2 PIF credits
Matrix 4 = 2 PIF credits
Matrix 5 = 1 PIF credit
Matrix 6 = 1 PIF credit
Matrix 7 = 1 PIF credit
Joining PIF2Cash Program
If you want to become an affiliate for PIF2Cash, you are required to purchase at least one spot in the matrix system for the cost of $27.00 each.
So, is there a PIF2Cash scam, or is it legit?
To be perfectly honest, PIF2Cash isn't a complete scam.
Nevertheless, there are some red flags to worry about.
Our PIF2Cash Conclusion
One of PIF2Cash's main marketing strategies is:
"Turn $27 into $3,000 over and over! PIF2CASH has an awesome Compensation Plan that can earn you up to $3,000 per position."
Being able to turn $27.00 in $3,000.00 really does sound nice on the surface, but the way PIF2Cash is doing that isn't that great all.
Where X100K operated along the lines of a pyramid scheme, PIF2Cash works more like a Ponzi scheme.
With the way that the company's compensation plan works, a matrix purchase of $27.00 will result in a subsequent ROI of $6,000.00. Yet, in order to earn that actual $6,000.00 ROI, you would need to make 222 payments of $27.00 each.
Look…That equals a total investment of $5,994, so at the end of the day, you are making $6.00.
And, because there isn't anything here that's being marketed or sold, PIF2Cash is operating as a Ponzi scheme.
As all schemes like this go, PIF2Cash will run into trouble as soon as recruitment dies down. This will result in the company not having enough funds to pay off the ROIs they owe, and this will cause the mainstream of people who get involved losing out.
Aaron and Shara What Do You Suggest?
That being said, if you have never marketed online or offline before, finding people could be very difficult for you.
We know when we first started trying to make money online, we failed miserably and we had no idea how to recruit.
That is why, we first started out by learning how to become a good marketers, but you don't have to be a good marketer at all!
We learned how to make money online WITHOUT being great marketers (Click Here To Stay Updated, And To Find Out More about HOW)!
If you don't want to be in a business that requires you to host home parties or call all your friends and recruit your family to buy your stuff no worries.
We will keep you updated where you can build a business online where you don't have to recruit anyone.
Click Here To Check This Out And See What We Mean
You will learn step by step on how to build a profitable business online WITHOUT having to market or recruit anyone else!
Follow Us on Social Media Below (We are a Real People :)):
Subscribe To Our YouTube Channel Here
Thanks,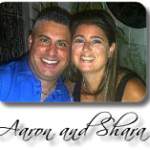 "Results Not Typical" this PROOF of payment doesn't guarantee that you will do the same, but shows you what is possible with some elbow grease and a can do attitude.