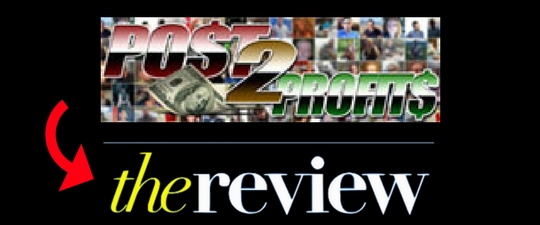 Thanks for reading out Post 2 Profits Review! PowerPost Profits gifting reboot
There is absolutely no information on the Post 2 Profits website signifying who owns or runs the business.
The Post 2 Profits website domain, posts2profits.com, was privately registered on January 3, 2017.
Additional research discloses that the Post 2 Profits website initially used the domain name-server hosts "ns1.xtremeprosystem.biz" and "ns2.xtremeprosystem.biz".
The Xtreme Pro System domain is a private host that holds a number of directories bearing the names of MLM opportunities launched by Johnny Ganoza.
The fact that Ganoza owns Post 2 Profits can be freely confirmed through a marketing video uploaded to a YouTube account bearing the name "The PLR System" on January 5.
Ganoza initially showed up on my radar as the administrator of Xtreme Pro System.
Xtreme Pro System launched in 2014 and operated a straight-line cycler scheme. Members invested in $45.00 spots on the guarantee of an advertised $300.00 ROI.
In February 2015 the SEC shut down Achieve Community, a comparable matrix cycler Ponzi scheme. A week later Ganoza announced Xtreme Pro System was getting rid of its cycler Ponzi model.
Needless to say, that decision marked the end of the scheme.
I then read a review of Ganoza's Average Joe Profit system in 2015.
Average Joe Profit System itself though was launched prior to Xtreme Profit System. The scheme saw $202,500.00 ROIs offered on $5.00 investments.
After Xtreme Profit System, Ganoza went on to launch PowerPost Profits in September, 2015.
That lasted only a few weeks, with The PLR System launched a few months later in November.
The PLR System was a cash gifting scheme operated through a matrix cycler.
Two reboot scams, the $100 System and the PLR System v2 were launched in 2016.
The PLR System v2 grew in October but has decline over the past few months. This has likely prompted the launch of Post 2 Profits.
Read on for my complete review.
Post 2 Profits Product Line
Company has no retailable products or services whatsoever, with Members only capable of marketing Post 2 Profits membership itself.
Together with Post 2 Profits membership you will get access to a "FB Auto Poster", which can be used to "post in Facebook groups on autopilot".
Post 2 Profits Compensation Plan
Post 2 Profits Members pay $25.00 for a spot in a 3×3 matrix cycler.
The 3×3 matrix puts a member at the top of a matrix, with three spots directly underneath them.
These three spots form the initial level of the matrix. The second level of the matrix is produced by dividing each of these three spots into another three spots each (9 spots).
The third level of the matrix is produced in the same manner (27 spots), with a complete 3×3 matrix holding 39 spots.
Each level of the matrix functions as an independent cycler. Once all spots on a level of the matrix are filled, a commission is paid and the next level of the matrix is then unlocked.
Below are the corresponding cycler commissions paid through Post 2 Profits 3×3 matrix:
level 1 – $20.00 commission and cycles into level 2
level 2 – $110.00 commission and cycles into level 3
level 3 – $6,500.00 commission
Joining
Post 2 Profits membership is $25.00.
My Conclusion
The website reads:
"THIS IS A MEMBER TO MEMBERE SYSTEM. PLEASE CHECK YOUR PAYMENT PROCESSOR CAREFULLY WHEN RECEIVING PAYMENTS."
Anytime you see "member to member" payments in MLM, you are looking at a cash gifting scheme.
Post 2 Profits is no different. Members gift $20.00 to the member who recruited them and progress to receive gifting payments from other Post 2 Profits Members.
The next two levels of the matrix recycle these funds (pass them up the company-wide matrix) and increase the gifting amounts.
Johnny Ganoza sits at the top of the Post 2 Profits companywide matrix, guaranteeing that he receives the biggest share of deposited funds. And that is on top of the $5.00 administrator fee he collects every single time a new member signs up.
Post 2 Profits seems to be a rehash of Ganoza's 2015 PowerPost Profits gifting scheme. The website says:
"Bundled with PowerPost Profits member membership is access to a Facebook auto-poster."
Does that sound at all familiar?
As I've said in the past, as with all cash gifting schemes, once member recruitment slows down, so too will payments made in the system. That is very likely what is happening inside The PLR System v2 and will very likely happen in Post 2 Profits over the next month or so.
As for their refund policy:
"Q: What is the refund Policy?
A: NO REFUNDS!"
Once recruitment dies down to the point that Post 2 Profits fails completely, the mainstream of members lose their money. Wherein Ganoza will then just launch a new scheme.
Aaron and Shara What Do You Suggest?
That being said, if you have never marketed online or offline before, finding people could be very difficult for you.
We know when we first started trying to make money online, we failed miserably and we had no idea how to recruit.
That is why, we first started out by learning how to become a good marketers, but you don't have to be a good marketer at all!
We learned how to make money online WITHOUT being great marketers (Click Here To Stay Updated, And To Find Out More about HOW)!
If you don't want to be in a business that requires you to host home parties or call all your friends and recruit your family to buy your stuff no worries.
We will keep you updated where you can build a business online where you don't have to recruit anyone.
Click Here To Check This Out And See What We Mean
You will learn step by step on how to build a profitable business online WITHOUT having to market or recruit anyone else!
Follow Us on Social Media Below (We are a Real People :)):
Subscribe To Our YouTube Channel Here
Thanks,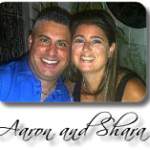 "Results Not Typical" this PROOF of payment doesn't guarantee that you will do the same, but shows you what is possible with some elbow grease and a can do attitude.