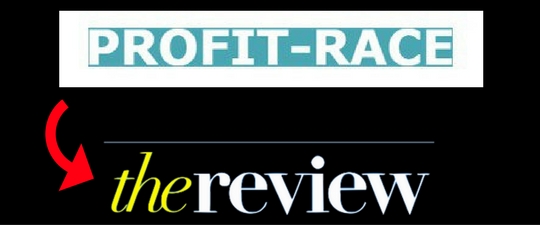 Thanks for reading our Profit Race Review!
Straight-Line Ponzi Investment
There is absolutely no information whatsoever on the Profit Race website signifying who owns or runs the business.
The company website domain, profit-race.com, was privately registered on November 1st, 2016.
However, up until November 18th, the Profit Race website was only offered in Russian. The company website references "Moscow Time" as below:
"What happens to the queue at night?"
"At night, (at 1 am GMT+4:00 (Moscow time)), the purchasing a place in the queue is unavailable, it becomes available again at 10 am GMT+4:00 (Moscow time)."
Profit Race Review
Alexa currently estimates that Russia is the main source of traffic to the the programs website domain (33.3%). Part of the Profit Race website is also coded in Russian.
Quite clearly, whoever is running Profit Race is more than likely based out of Russia.
As I've always stated, if an MLM company is not willingly truthful about who is running or owns it, think long and hard about joining and/or handing over any money.
Profit Race Product Line
It's common but like many before PR this program has absolutely no retailable products or services whatsoever, with affiliates only capable of marketing Profit Race affiliate membership itself.
Profit Race Compensation Plan
The Profit Race compensation plan has affiliates invest funds on the guarantee of an advertised 120% ROI.
A Profit Race invests a minimum of $1.00, which is put into a spot at the bottom of a company-wide queue.
Monies deposited into the queue are paid to the spot at the top of the queue, until the balance in the spot reaches 120%.
At that point in time, the affiliate who owns the spot is paid out. Each spot in the queue is moved up a place and the process then repeats.
A 10% referral commission is paid on funds invested by personally recruited affiliates.
The company affiliates are also able to jump spots in the queue by paying a fee based on 1% to 4% of funds invested (the more paid –  the higher the queue jump).
Joining Profit Race – Cost?
The companies affiliate membership is completed by a minimum $1.00 queue spot investment.
This program, as we are sure you can see, is the most obvious of Ponzi schemes.
Affiliates sign up, invest funds into the company and are paid an advertised 120% ROI. The ROI is funded by later invested funds, making this program an obvious Ponzi scheme.
In addition to pre-loaded spots at the top of the company-wide queue, the company administrators also make off with 10% of all funds withdrawn from this scheme.
And, as I've indicated in the past, as with all Ponzi schemes, once new affiliate recruitment dries up so will the funds entering the scheme. At that point in time, the program ultimately collapses, leaving the mainstream of affiliates taking a loss.
Profit Race – Our Conclusion
The company website presently claims that $23,441.00 has been invested into the scheme.
That represents an existing ROI liability of $28,129.00.
The number of company affiliates is allegedly 620. This represents an estimated 620 spots (not including ghost administrator spots) in the Profit Race queue.
The rational conclusion is that Profit Race affiliate recruitment will die out prior to the mainstream of these spots having been paid.
Aaron and Shara What Do You Suggest?
That being said, if you have never marketed online or offline before, finding people could be very difficult for you.
We know when we first started trying to make money online, we failed miserably and we had no idea how to recruit.
That is why, we first started out by learning how to become a good marketers, but you don't have to be a good marketer at all!
We learned how to make money online WITHOUT being great marketers (Click Here To Stay Updated, And To Find Out More about HOW)!
If you don't want to be in a business that requires you to host home parties or call all your friends and recruit your family to buy your stuff no worries.
We will keep you updated where you can build a business online where you don't have to recruit anyone.
Click Here To Check This Out And See What We Mean
You will learn step by step on how to build a profitable business online WITHOUT having to market or recruit anyone else!
Follow Us on Social Media Below (We are a Real People :)):
Subscribe To Our YouTube Channel Here
Thanks,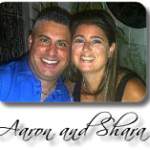 "Results Not Typical" this PROOF of payment doesn't guarantee that you will do the same, but shows you what is possible with some elbow grease and a can do attitude.