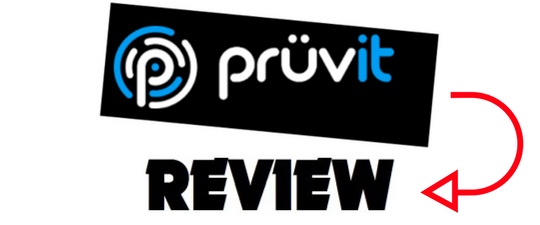 Looking for a complete unbiased Pruvit Review? I put this special post together to help you decided if this company is legit or just another scam!
Pruvit Review
Legitimate Company or Scam?
I am here to give you an unbiased opinion about Pruvit. Please read on for a full review below.
Pruvit – The Company Information
It has been determined that Pruvit was founded by Terry Lacore, Brian Underwood, and Chris Harding. This company is based and run out of Texas, and the company is also involved with Zagify, Inc. Zagify is a business venture that was initially launched back in 2012, and has proven to be a fairly reputable company.
As for Terry Lacore, he has been involved in tons of various business undertakings over the years, with some of his most prominent involvements being with American Mortgage Protection LLC, Bhip Global, Inc., and Tic Energy Group LC.
Some of his past business opportunities have been involved with the exact niche that Pruvit is in.
Let's take a closer look.
Pruvit Product Line
Pruvit works in the field of health and wellness, and this has proven over and over again to be one of the most popular and successful niches out there to break into. Nevertheless, as a side effect of its remarkable popularity, there have been many companies that have broken into this field and offered nothing more than a really uninspiring product line and compensation plan.
In the case of Pruvit, the company is offering products that aim to increase and promote the ketones in your body. Ketones are a natural part of your body, and according to Pruvit, they are also incredibly powerful.
Pruvit asserts that your body's ketones are capable of improving your general cognitive functions, sensitivity to insulin, improve your physical performance, aid in reducing the effects of aging, help you to lose weight, and are even capable of helping to prevent cancer on some level.
The company's key product goes by the name of Keto-OS, and it is provided in monthly supplies for a cost of $140.00. Thus, if you are serious about buying the product and continuing to use it, you will be spending $140.00 every month to increase the performance of your body's ketones.
We constantly see health and wellness companies who try to offer some sort of product that is supposed to help enhance your overall life in pretty much every single way known to man. This seems to be what Pruvit is trying to do. However, there is scientific research which has been done to back up the importance and power behind your body's ketones.
Pruvit Compensation Plan
Similar to many other MLM opportunities, Pruvit offers commissions off of your personal sales to retail customers and through sales that take place within your team (also known as your downline).
Yet, since Pruvit is currently in that of a pre-launch state, any commissions that you make within your team won't be released to you until Pruvit has completely launched and is ready to hand them out. Until then, you'll be able to earn credit as your residual reward.
Pruvit handles recruitment commissions through a uni-level system, and being closer to the top will result in earning more cash when you enlist someone new to becoming a VIP member.
Level 1 affiliates who recruit people will be able to earn a commission of $120.00, Level 2 affiliates will earn $30.00, and Level 3 affiliates will earn a small commission of $10.00. VIP recruits are tied to the sale of a Prototype Pack, and this is presently running for $350.00.
For now, again, since the company is still in that of a pre-launch state, it would seem that they are presently concentrating more on signing people up as VIPs over essentially selling their products to standard retail customers. This makes Pruvit seem perilously close to that of a chain-recruitment scheme, but the company does have an outline in place for when they do decide to start implementing retail sales.
When these retail sales take place, 1st level sales will have a commission earned of 40%, 2nd level sales will earn 10%, and sales that take place on the 3rd level will earn a measly 5% commission.
Membership Cost For Pruvit
In order to join, it would seem that you will be required to purchase the company's Prototype Pack that we heretofore mentioned. That would mean that your starting cost would be about $350, and that certainly isn't cheap.
Pruvit Conclusion
So, that said, where do we stand with Pruvit?
Like I said, the company is currently in a pre-launch state, so it is a little difficult to make any severe final conclusions unless and until they finally launch in full. Though, having said that, when looking at where the company stands currently, things are a mixture of both shady and hopeful.
Presently, affiliates for Pruvit sign on after purchasing a $350.00 starter kit and then attempt to recruit other people to do the same thing. This makes Pruvit seem to be that of a chain-recruitment scheme, but the company does have solid plans for retail sales once, and if, the pre-launch state is successful.
Unfortunately, until then, we are left with a situation in which you only attempt to recruit people in turn for a commission.
Pruvit will likely have a lot more room to grow once they are out of their pre-launch state, but for now, we recommend approaching this company with a lot of caution.
Aaron and Shara What Do You Suggest?
That being said, if you have never marketed online or offline before, finding people could be very difficult for you.
We know when we first started trying to make money online, we failed miserably and we had no idea how to recruit.
That is why, we first started out by learning how to become a good marketers, but you don't have to be a good marketer at all!
We learned how to make money online WITHOUT being great marketers (Click Here To Stay Updated, And To Find Out More about HOW)!
If you don't want to be in a business that requires you to host home parties or call all your friends and recruit your family to buy your stuff no worries.
We will keep you updated where you can build a business online where you don't have to recruit anyone.
Click Here To Check This Out And See What We Mean
You will learn step by step on how to build a profitable business online WITHOUT having to market or recruit anyone else!
Follow Us on Social Media Below (We are a Real People :)):
Subscribe To Our YouTube Channel Here
Thanks,