Welcome to our Relicoin Bid Review!
There has been some buzz about this company so we decided to investigate what it was all about…
Some say it's a scam while others Relicoin Bid reviews are saying legit so what is it?
The good news is we are going to walk you through the company, products and compensation plan so you can make the right decision.
Let's dig in this Relicoin Bid review…
Relicoin Bid Review

No information has been provided by Relicoin Bid on their website about who owns or runs the business.
realcoinearn.online, the Relicoin Bid website domain was registered on December 9th, 2017.
Raghav Singh is mentioned as the owner, through an incomplete address in Madhya Pradesh, India.
Whether Singh actually exists or not is unclear.
If an MLM company does not reveal who is running or owns it, think twice before joining and/or investing any money.
Products of Relicoin Bid
There are no retailable products or services offered by Relicoin Bid. The affiliates are only able to market Relicoin Bid affiliate membership itself.
The Compensation Plan of Relicoin Bid
The affiliates of Relicoin Bid invest in Relicoin points.
Relicoin points are presented as a pre-ICO cryptocurrency. They are non-publicly traded points.
Relicoin Bid set the internal value of Relicoin points, which are traded among affiliates.
Referral commissions issued by Relicoin are complicated.
The first referral commission is related to "Rank BID" and seems to be an average of downline investment:
In case you refer someone and they participate in BID program and are able to submit thire BID, you can take advantage from them.
The division of invested funds that is based on the total number of personally referred affiliates means over time affiliates of Relicoin Bid earn lower direct referral commissions.
Residual commissions are given out through a unilevel compensation structure. However, Relicoin Bid only pay out from the 7th level:
level 7 : 5%
level 8 : 3%
level 9 : 2%
Of course, these are percentages of invested funds by affiliates on levels 7 to 9 of a unilevel team.
The compensation plan of Relicoin Bid also mentions weekly ROIs of 9.3% and 11.3%.
No context for these ROIs is provided however. Seemingly, it is a percentage of Relicoin point's internal value as artificially inflated by the company, but pending further clarification can't be sure.
Relicoin Bid Membership
The affiliate membership of Relicoin Bid appears to be tied to a minimum Rs. 150 or $2 USD investment.
Summing Up
Relicoin Bid is a complex company.
The confusing compensation plan seems to be little more than cover for the core business. They are offloading worthless generated Relicoin points to affiliates for real money.
As per their website information, their token name is Relicoin and they are ready for ICO release. But prior to ICO, they offer their investor to earn high profit and extra coin getting opportunity.
The only verifiable source of revenue entering Relicoin Bid is new affiliate investment. Relicoin Bid is a Ponzi fraud as they use internal exchange operation through which affiliates can cash out Relicoin Bid based on a represented internal value,.
As a Relicoin Bid affiliate, you invest in Relicoin points and the company increases the value of the points before you cash out. Relicoin Bid uses the funds taken in from subsequent affiliate investors to pay you.
Like all Ponzi schemes, once affiliate recruitment slumps down, so too will new funds entering the scheme.
Realcoin Bid will starve of ROI revenue, eventually prompting a collapse..
Aaron and Shara What Do You Suggest?
That being said, if you have never marketed online or offline before, finding people could be very difficult for you.
We know when we first started trying to make money online, we failed miserably and we had no idea how to recruit.
That is why, we first started out by learning how to become a good marketers, but you don't have to be a good marketer at all!
We learned how to make money online WITHOUT being great marketers (Click Here To Stay Updated, And To Find Out More about HOW)!
If you don't want to be in a business that requires you to host home parties or call all your friends and recruit your family to buy your stuff no worries.
We will keep you updated where you can build a business online where you don't have to recruit anyone.
Click Here To Check This Out And See What We Mean
You will learn step by step on how to build a profitable business online WITHOUT having to market or recruit anyone else!
Follow Us on Social Media Below (We are a Real People :)):
Subscribe To Our YouTube Channel Here
Thanks,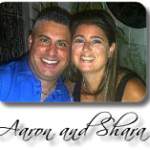 "Results Not Typical" this PROOF of payment doesn't guarantee that you will do the same, but shows you what is possible with some elbow grease and a can do attitude.