Looking for a Reward Table Review? You're in the right place. Today we are looking at Reward Table and we are going to share our full review. If you're wondering whether it's a scam or a legit company keep reading as we will reveal everything. Also we are not an affiliates for Reward Table so you can expect and honest review and not just another sales pitch like other reviews do!
Reward Table Review

No information has been provided by Reward Table on their website about who owns or runs the business.
rewardtable.com, the website domain of Reward Table website domain was privately registered on November 22nd, 2017.
If an MLM company does not reveal who runs or owns it, think twice before joining and/or investing any money.
Products of Reward Table
Reward Table does not offer any retailable products or services. The affiliates are only able to market affiliate membership of Reward Table itself.
The Compensation Plan of Reward Table
The affiliates of Reward Table buy positions in a three-tier 2×3 matrix cycler.
A Reward Table affiliate is placed at the top of a matrix by a 2×3 matrix. Two positions are directly placed under them.
These 2 positions form the first level of the matrix, with the 2nd level created by dividing each of these 2 positions into another 2 positions each (4 positions).
The 3rd level of the matrix is created in the same manner and holds 8 positions.
Positions in the matrix are filled through purchases made by other affiliates of Reward Table.
When all 14 positions in the matrix are filled, a commission is paid out referred to as a "cycle".
The amount of commission paid out is determined by which cycler tier an affiliate of Reward Table buys a position in.
buy a 0.001 BTC position to get a 0.007 BTC cycler commission
buy a 0.01 BTC position to get a 0.07 BTC cycler commission
buy a 0.1 BTC position to buy a 0.7 BTC cycler commission
A 10%referral commission is paid on matrix cycler positions bought by personally recruited affiliates.
Reward Table Membership
It is free to be an affiliate member of Reward Table. However, free affiliates can only earn the 10% referral commission.
In order to fully participate in the Reward Table MLM opportunity, you will need a matrix cycler position purchase of 0.001 BTC to 0.1 BTC.
Summing Up
Reward Table claims to be the first Bitcoin based MLM in the world.
Reward Table describes their business model as an MLM company where the gains are made through the growth of the platform.
The company does not sell any products and mentions it is not a lending or a sales platform.
The sole purchase is your place at the table that earns you seven times your initial investment.
Reward Table presents itself as a matrix cycler Ponzi scheme.
You need to purchase a position and once sufficient subsequent positions have been purchased, you get a ROI
Using newly invested funds to pay off existing investors makes Reward Table a Ponzi scheme.
Matrix-based Ponzi schemes are mainly titled towards the admin, who collects the majority of invested funds through preloaded positions.
A handful of early adopters who get positions in under the admin loot what's left, and most of the affiliates face a loss when the scheme inevitably collapses.
Reward Table victim recovery becomes impossible with the use of bitcoin and anonymous admin.
Aaron and Shara What Do You Suggest?
That being said, if you have never marketed online or offline before, finding people could be very difficult for you.
We know when we first started trying to make money online, we failed miserably and we had no idea how to recruit.
That is why, we first started out by learning how to become a good marketers, but in this business you don't have to be a good marketer at all!
This is the business where we learned how to make money online WITHOUT being great marketers
If you don't want to be in a business that requires you to host home parties or call all your friends and recruit your family to buy your stuff no worries.
We have the perfect business for you where you don't have to recruit, you don't have to own any product if you don't want to and oh did we mention it's ONLY $3 to start!!!
You will learn step by step on how to build a profitable business online WITHOUT having to market or recruit anyone else!
You will also get a one on one adviser to help you every step of the way.
Anyways, we hope you enjoyed the Review. Please comment below if you are part of this company as our readers would love to know how you are doing.
Also, if there are any products or companies out there you want us to review please let us know!
Follow Us on Social Media Below (We are a Real People :)):
Subscribe To Our YouTube Channel Here
Thanks,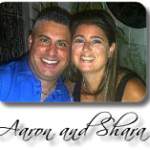 "Results Not Typical" this PROOF of payment doesn't guarantee that you will do the same, but shows you what is possible with some elbow grease and a can do attitude.