Thank you for taking the time to read our SDL Review. Be sure to know every bit about it on our review page. It's very important to be sure on what business you get into.
We both know that money is not something you play with, so take this reading seriously, we want you to do well and make sure a lousy choice doesn't lead to a worse experience.
So, sit back and enjoy the review we've made especially for you and your well being when we learn, every bit of time is well invested. Let's get on with it!
SDL Review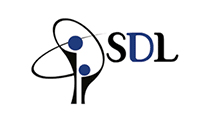 As claimed by SDL, they were established in 2001. The company name stands for "Success, Determination and Long-term Wealth".
Based out of South Africa, the company operates in the insurance MLM niche.
No information is provided on their website by SDL concerning who runs the company. However, they do state that SDL Administrative Services (PTY) LTD is an Authorized Juristic Representative under FSP No. 41507.
The company is administrated by Pioneer Funeral Administrators, an Authorized Financial Services FSP No. 41507.
The website of Pioneer Funeral Administrators advises, it's responsible for offering outstanding Funeral Administration services.
The company does not disclose who runs the company and/or whether they also own SDL.
If an MLM company does not disclose who is runs or owns it, think twice before joining and/or investing any money.
What are the SDL Products?
SDL market some insurance plans, provided via Pioneer Funeral Administrators and undisclosed third-party providers.
Supporter Bundle: combination of funeral and personal accident benefits with telephonic emergency medical services and legal assist. It costs R110 ZAR a month ($8 USD)
Power Plan: identical to Supporter Bundle with increased funeral benefits. It costs R240 ZAR a month ($17.45 USD)
Medical Insurance Plan: all-inclusive medical insurance cover, everyday benefits and hospital plan. It costs R690 ZAR a month ($50.18 USD)
You can get the full plan details on the SDL website.
Nutritional supplements are also marketed under SDL Wellness by the company.
Carniboost: carnitine and magnesium supplement
Herbal Tea: it is a unique mixture of the health benefits of Rooibos, Honeybush and Sutherlandia
SDL do not mention the pricing for either supplement on their website.
The Compensation Plan of SDL
Affiliates of SDL are paid to market SDL insurance plans to retail customers and enlisted affiliates.
Insurance plan sales commissions are given out via a unilevel compensation structure.
An affiliate is put at the top of a unilevel team by a unilevel compensation structure. Each personally enlisted affiliate is placed directly under them at level 1.
When any level 1 affiliate enlists fresh affiliates, they are put on level 2 of the original affiliate's unilevel team.
When any level 2 affiliate enlists fresh affiliates, they are put on level 3 and so on down a theoretical unlimited number of levels.
The payable unilevel levels are capped at 6 by SDL for the Supporter Bundle and Power Plans. Medical Insurance Plan commissions are capped at 4 unilevel levels.
Monthly commissions are paid out based on insurance premium payments.
The amount of commission paid out on each unilevel team level is decided by which insurance plan a retail customer or enlisted affiliate has signed up for:
Supporter Bundle: R5 ZAR on level 1 (personal retail sales and enlisted affiliates), and R10 on levels 2 to 6
Power Plan: R5 ZAR on level 1, R15 on level 2 and R20 on levels 3 to 6
Medical Insurance Plan: 3% commission on level 1 premium payments, 5% on level 2 and 3% on levels 3 and 4
SDL provide no information on commission payments.
Cost of SDL Affiliate Membership
SDL affiliate membership costs R35 ZAR monthly ($2.55 USD).
All the affiliates of SDL are required to take out one of the companies offered insurance plans (R110 to R690 ZAR a month).
Winding Up
Apparently, there is not much to the SDL MLM opportunity beyond signing up for an insurance plan and enlisting other affiliates who do the same.
Retail sale and insurance plans commissions seems possible but with affiliates asked to sign up to at least 1 plan, hardly a focus.
There is no way to sign up for an insurance plan without going through SDL's head office, which certainly tries to convince you to sign up as an affiliate.
It is impossible to have "long-term wealth" without signing up as an affiliate and selling the plans now.
Regrettably with it being likely, most of SDL insurance plan holders are affiliates. It points out that SDL is operating as a product-based (service) pyramid scheme.
Necessitating a 1:1 ratio of retail plan sales to match affiliate subscriptions would balance out the compensation plan. However, in its current state it's on the same level as autoship recruitment.
Another issue is the medical claims SDL makes for its Carniboost product.
SDL markets its Carniboost supplement claiming it can be beneficial for HIV/AIDS, alcohol related liver disease, arthritis, osteoporosis, gout, HBP, eating disorders, and numerous other diseases.
Depending upon your current condition, it may take six months to see positive changes.
Unsurprisingly, SDL don't provide proof to back any of their claims. There isn't even an FDA style disclaimer on their marketing page.
Research points out that the Medicines Control Council would be in charge for regulating SDL's medical claims.
If SDL have been making tall claims about Carniboost since 2001, it is questionable as to why the MCC hasn't stepped in.
Coming back to the MLM opportunity, when recruitment slows down, the opportunity itself will struggle.
If the premiums are good enough, commissions might continue to be paid, but on the whole company growth would halt.
It will be wise not to take SDL's nutritional supplements as a substitute for medicine. Approach the attached MLM opportunity with caution.
Aaron and Shara What Do You Suggest?
That being said, if you have never marketed online or offline before, finding people could be very difficult for you.
We know when we first started trying to make money online, we failed miserably and we had no idea how to recruit.
That is why, we first started out by learning how to become a good marketers, but you don't have to be a good marketer at all!
We learned how to make money online WITHOUT being great marketers (Click Here To Stay Updated, And To Find Out More about HOW)!
If you don't want to be in a business that requires you to host home parties or call all your friends and recruit your family to buy your stuff no worries.
We will keep you updated where you can build a business online where you don't have to recruit anyone.
Click Here To Check This Out And See What We Mean
You will learn step by step on how to build a profitable business online WITHOUT having to market or recruit anyone else!
Follow Us on Social Media Below (We are a Real People :)):
Subscribe To Our YouTube Channel Here
Thanks,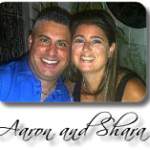 "Results Not Typical" this PROOF of payment doesn't guarantee that you will do the same, but shows you what is possible with some elbow grease and a can do attitude.