Looking for a complete unbiased Shuang Hor Review?
We put this special post together to help you decide if this company is legit or just another scam!
Is Shuang Hor A Legitimate Company or Scam? We are here to give you an unbiased opinion about Shuang Hor. Please read on for a full review below.
Shuang Hor Review

Shuang Hor initially started as Double Crane Enterprises in the year 1987.
The company is based out of Taiwan. It was started by a group of Taiwanese entrepreneurs.
Double Crane Enterprises was reorganized and renamed to Shuang Hor in 1996.
However in Taiwan, the website of the official company is still named as Double Crane Global.
Or else the company seems to be known as Shuang Hor in English. In this review, the name of the company will be mentioned as Double Crane Global.
Shuang Hor has branched out into Thailand, Singapore, Japan, Brunei, Indonesia, Myanmar, and Hong Kong since 1996.
Ku Ping-Chia is identified as the CEO of the company by the Shuang Hor website.
Shuang Hor provides no information about Ping-Chi apart from a name and a marketing video in Chinese language.
It is difficult to get any third-party information due to language-barriers.
As cited by Shuang Hor in their website, the company is commitment to honest management, stable growth, and there have been no criticisms in the last 30 years.
Read further for a full review of the Shuang Hor MLM opportunity.
Products of Shuang Hor
Shuang Hor sells a great number of lingzhi (ganoderma lucidum, which is also known as reishi mushroom) based supplements.
Shuang Hor Supreme: lingzhi supplement is credited with twin certificates for health food that is effective in immunoregulation and liver protection. It       sells at $2700 NTD per bottle of 60 capsules, $89 USD or $5380 NTD per 54 g box of 30 single-serve granule sachets ($177 USD)
Divine Ganoderma: lingzhi supplement is credited with twin certificates for health food that is effective in slowing down ageing process and curing allergy. It sells at $10,700 NTD per box of 60 sachets. Each sachet contains 2 capsules ($352 USD) or $10,500 NTD per 27 g box of 60 granule sachets ($346 USD)
Shuang Hor Superfine Lingzhi: It is great for nourishment when sick, for conditioning after a poor health, and for post-surgery care. It sells at $4800 NTD per box of 20 sachets. Each sachet contains 6 capsules ($158 USD) or $9500 NTD per 60 g box of 20 granule sachets ($313)
Shuang Hor Supreme Lingzhi New Generation: It features 6 times more ganoderic acid than Shuang Hor Supreme lingzhi. It is great for those who require lingzhi in large volumes. It is effective for conditioning after sickness, and for post-surgery care. It sells at $6500 TWD per box of 20 capsules ($214 USD)
Shuang Hor Lingzhi: It is general ganoderma lucidum supplement. It sells at $1850 TWD per bottle of 66 capsules ($61 USD)
Shuang Hor Healthy Lingzhi Complex: It is a mixture of the main ingredient Doublecrane lingzhi with pollen and lecithin. It sells at $630 NTD per bottle of 60 tablets ($21 USD)
Shuang Hor grows lingzhi mushrooms on their own in 12 greenhouses in Taiwan.
As cited in their site, thir lingzhi species are grown with the aid of professional technologies.
In particular, they use computers to monitor and manage the growth environment in the greenhouse. Datas are collected throughout the year from meteorological stations. They take steps to mitigate natural calamities, pollutants, environmental influences and produce the mushrooms with consistent quality for supply to meet the worldwide demands.
As claimed, Shuang Hor's lingzhi supplements work in 90% of cases.
The company also sells a number of general supplements, personal care, health drinks, cleaning and water filters.
The full catalog with retail pricing is available on the website of Shuang Hor.
Compensation Plan of Shuang Hor
The affiliates are paid for selling products to retail customers by Shuang Hor compensation plan.
Residual commissions are paid out through a unilevel compensation structure based on sales volume production made monthly.
Additional bonuses are also offered based on performance.
Affiliate Ranks of Shuang Hor
There are 9 affiliate ranks within the Shuang Hor compensation plan.
They are listed along with their respective qualification criteria
Affiliate: sign up as a Shuang Hor affiliate
Elite: create at least 13,000 PV monthly
Vice Manager: personally employ at least 1 Elite or higher qualified affiliate
Senior Vice Manager: personally employ at least 3 Elite or higher qualified affiliates
Special Vice Manager: personally employ at least 5 Elite or higher qualified affiliates
Diamond: personally employ at least 7 Elite or higher qualified affiliates
Double Diamond: personally employ at least 9 Elite or higher qualified affiliates
Triple Diamond: personally employ at least 11 Elite or higher qualified affiliates
Gold Diamond: personally employ at least 13 Elite or higher qualified affiliates
PV stands for Personal Volume. It is sales volume created by sales to retail customers and an affiliate's own product orders
Retail Commissions
Affiliates of Shuang Hor earn a retail commission of 25% of sales volume created through sale of products to retail customers.
Residual Commissions
Residual commissions are paid by Shuang Hor pay through a unilevel compensation structure.
An affiliate is put at the top of a unilevel team by a unilevel compensation structure. Each personally employed affiliate placed directly under them at level 1.
If any level 1 affiliate employs fresh affiliates, they are put on level 2 of the original affiliate's unilevel team.
If any level 2 affiliate employs fresh affiliates, they are put on level 3 and so on down an infinite number of levels.
Shuang Hor tally up GV gnerated throughout the unilevel team at the end of each month.
A Shuang Hor affiliate is granted a percentage of GV generated within their unilevel team based on monthly PV production, as follows:
400 GV = 4%
800 GV = 8%
1600 GV = 12%
3200 GV = 16%
5200 GV = 20%
8800 GV = 24%
13,000 GV or more = 28%
GV stands for Group Volume. It is sales volume created by an affiliate and their unilevel team.
Leadership Bonus
A bonus percentage is given out on sales volume created by personally recruited Elite and higher ranked affiliates and their downlines known as the Leadership Bonus.
Vice Manager ranked affiliates: get a 6.7% bonus
Senior Vice Manager ranked affiliates: get a 4% bonus
Special Vice Manager ranked affiliates: get a 2.7% bonus
Diamond ranked affiliates: get a 1.3% bonus
Double Diamond ranked affiliates and higher: get a 0.7% bonus
Rank Achievement Bonus
Affiliates are given a one-time bonus for qualifying at the Vice Manager and higher ranks by Shuang Hor:
Vice Manager: $1500 SGD ($1100 USD)
Senior Vice Manager: $3000 SGD ($2200 USD)
Special Vice Manager: $5000 SGD ($3666 USD)
Diamond: $10,000 SGD ($7332 USD)
Double Diamond: $20,000 SGD ($14,664 USD)
Triple Diamond: $40,000 SGD ($29,330 USD)
Gold Diamond: $80,000 SGD ($58,660 USD)
Marketing presentations of Shuang Hor affiliate also assert Diamond and higher ranked affiliates are given a $30,000 SGD ($21,997 USD) bonus every 4 years they continue to qualify at the Diamond and higher ranks.
Profit Sharing
Though it is not mentioned in official compensation documentation of Shuang Hor, some affiliate marketing presentations mentions a Profit Sharing component.
This is publicized as a share in 50% profit sharing for 15 years for Vice Manager and higher ranked affiliates.
Diamond Car Fund and Year-end Bonus
Compensation documentation of Shuang Hor mentions a Diamond Car Fund and Year-end Bonus.
If you qualify as a Diamond Distributor, you are enabled the Diamond Car Fund.
The year-end bonus is allocated every year as a reward to each Diamond Distributors for their commitment and contributions to Shuang Hor Business.
No specifics on either bonus are provided apart from this.
Shuang Hor Mmbership
Shuang Hor affiliate membership needs purchase of a Starter Kit costing $20 SGD (~$14 USD).
Wrapping up
The medicinal properties of lingzhi mushrooms are not officially recognized though they are used in traditional Chinese medicine for over 2000 years.
The company has been around for 30 years and seems pretty dedicated in producing the purest lingzhi variety possible.
Shuang Hor's supplements are sold as medicine, complete with relief from specific symptoms.
No specific diseases are named by the company but does advertize general healing properties which claims to works in 90% of cases.
Shuang Hor mentions accreditation to back up its claims.
The sole accreditation specifically referenced on the Shuang Hor website is that of the Taiwan Accreditation Foundation (TAF).
As per the TAF website,
The Taiwan Accredition Foundation is the sole body recognized for accredition of conformity assessment against international standards by the government in Taiwan.
Apparently this is accreditation of Shuang Hor's manufacturing process, as opposed to medical claims linked with their supplements.
Shuang Hor performs research and development in a TAF certified laboratory, where they test their supplements on animals.
As claimed, they use precise equipment to ensure efficiency of products.
A non-invasive, high level of molecular imaging approach is used to verify treatment efficiency and decrease animal sacrifice.
Shuang Hor seemingly tests their products on mice.
There's nothing concerning accreditation related to lingzhi medical claims as made by Shuang Hor on their website.
lingzhi is an well-known medicinal remedy in Chinese medicine.
Shuang Hor's ganoderma supplements are priced from general supplements to capsules and powders that are designed for specific symptoms.
Though Shuang Hor might face issues from regulators over their medical claims in the west, this is not an issue in the countries it operates it.
When we look at the compensation plan, Shuang Hor is refreshingly straight-forward for an established MLM company.
Shuang Hor's compensation plan is not difficult to grasp, with a uniform compensation document a welcome addition in each country's respective currency.
The compensation plan of the company is pretty fair and relies on a minimum 400 PV per month production to earn residual commissions.
Ideally, at least half of this would be through retail sales. But there is no specific requirement.
A great deal of the Shuang Hor marketing material strives to set apart the company from traditional Asian MLM opportunities.
It is true to the extent till Shaung Hor is not just another affiliate autoship recruitment scheme. However, minimum affiliate recruitment is needed to progress the compensation plan ranks.
Though how much PV Shuang Hor's products make cannot be ascertained, 13,000 PV to max out base unilevel commissions seems unreasonable through personal purchase.
If you trust the benefits of ganoderma supplements and is based out of one of the countries it operates in, Shuang Hor showcases itself as a well-established MLM opportunity with a strong retail focus.
Aaron and Shara What Do You Suggest?
That being said, if you have never marketed online or offline before, finding people could be very difficult for you.
We know when we first started trying to make money online, we failed miserably and we had no idea how to recruit.
That is why, we first started out by learning how to become a good marketers, but you don't have to be a good marketer at all!
We learned how to make money online WITHOUT being great marketers (Click Here To Stay Updated, And To Find Out More about HOW)!
If you don't want to be in a business that requires you to host home parties or call all your friends and recruit your family to buy your stuff no worries.
We will keep you updated where you can build a business online where you don't have to recruit anyone.
Click Here To Check This Out And See What We Mean
You will learn step by step on how to build a profitable business online WITHOUT having to market or recruit anyone else!
Follow Us on Social Media Below (We are a Real People :)):
Subscribe To Our YouTube Channel Here
Thanks,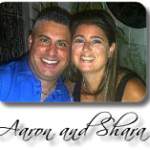 "Results Not Typical" this PROOF of payment doesn't guarantee that you will do the same, but shows you what is possible with some elbow grease and a can do attitude.