Thank you for taking the time to read our review on the Spey Invest company. Be sure to go through all of it not only to learn if it's a trustworthy opportunity for you, also for a better understanding of the cryptocurrency world.
Like in any business, investing time and money is a big deal, so taking the best decision is critical to have success in every aspect of life.
We're about to see the company's entrails and determine if it's a good idea investing in them.
Spey Invest Review – The Company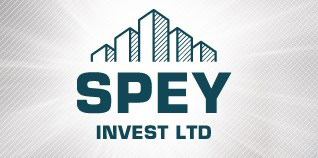 According to data gathered about them, Spey Invest say:
"… set up in 2014 as the pilot online project of trading business by a group of enthusiasts headed by Daniil Solopov.
Despite the relatively young age of the Company, SPEY INVEST LTD has become well known to field-specific experts in Great Britain and also abroad as soon as one and a half years of its activity."
Odds things are to be said about Spey Invest. On one hand, many persons have heard about this company. Yet, little to no info could be found about them online apart from their website.
On the other hand, Spey Invest just recently registered their company on March 16th.
If we take a look at the founder's Facebook profile page, there's nothing that indicates his achievements or entrepreneurship activities.
But Solopov's profile in LinkedIn shows that he works for Mark Davies & Associates Ltd. and HNW Investors (Russian based company)
Another thing that we see on LinkedIn is co-founding Florify, an online floral platform that describes itself as trend-setting.
Taking this as a lead for a legitimate business, we found that Spey Invest's founder owns the domain for Florify.co.uk. Said site address is located in London.
Spey Invest – The Products
Spey Invest doesn't make or sell any products/services on retail.
What affiliates can do is market memberships for Spey Invest.
Spey Invest's Compensation Plan
Spey Invest affiliates must invest money in to take part of an opportunity, this way they gain access for an ROI:
Spey Invest Silver Plan – Investment from $10 to $99. Members receive a 1% daily ROI for 200 days (200% benefit)
Spey Invest Gold Plan – Investment goes from $1000 to $9999. participants receive a 1.2% daily ROI for 250 days (300% benefit)
Spey Invest Platinum Plan– Investment from $10,000 to $50,000. Members receive a 1.4% ROI for 300 days (420% benefit)
The Spey Invest company offer affiliates referral commissions on invested funds. These are tracked through a uni-level compensation structure for payment.
An affiliate is put at the top of a uni-level team, then each sponsored affiliate is placed beneath them on the first level.
Say that a level 1 affiliate brings in new affiliate, after that they're placed on the next level (in this case the second) of the original affiliate's uni-level team. This process continues as levels get higher.
Commissions on referrals can reach a maximum cap crafted by Spey Invest. There are 7 levels of sponsorship as follows:
Level 1 (Direct affiliates) – 7% commission
Level 2 – 3% commission
Level 3 – 2% commission
Level 4 – 1% commission
Levels 5 to 7 – 0.5% commission
Spey Invest Primary investment
Joining Spey Invest comes without any cost. Yet, members have to invest a minimum $10 just to participate in the company's compensation plan.
Final word about Spey Invest
Spey Invest say that cryptocurrency trading is their way of generating income. Nevertheless, there isn't anything that backs that statement.
The money this company generates actually comes from the new affiliates investments, that's verified for sure.
This means that without new members on their site, there can't be any other source of money. So, no new affiliates, no new money. That's when these type of HYIP collapse.
The final word on Spey Investment is staying away from this one if you don't plan to throw your money down the toilet any time soon.
Aaron and Shara What Do You Suggest?
That being said, if you have never marketed online or offline before, finding people could be very difficult for you.
We know when we first started trying to make money online, we failed miserably and we had no idea how to recruit.
That is why, we first started out by learning how to become a good marketers, but you don't have to be a good marketer at all!
We learned how to make money online WITHOUT being great marketers (Click Here To Stay Updated, And To Find Out More about HOW)!
If you don't want to be in a business that requires you to host home parties or call all your friends and recruit your family to buy your stuff no worries.
We will keep you updated where you can build a business online where you don't have to recruit anyone.
Click Here To Check This Out And See What We Mean
You will learn step by step on how to build a profitable business online WITHOUT having to market or recruit anyone else!
Follow Us on Social Media Below (We are a Real People :)):
Subscribe To Our YouTube Channel Here
Thanks,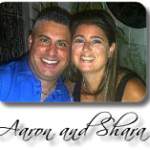 "Results Not Typical" this PROOF of payment doesn't guarantee that you will do the same, but shows you what is possible with some elbow grease and a can do attitude.