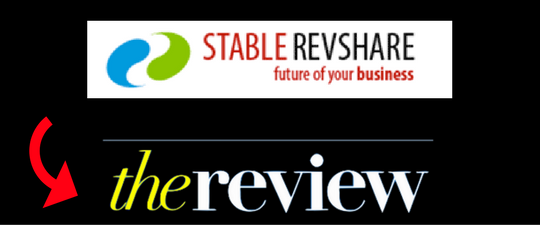 Aaron and Shara's Stable Revshare Review where you can learn about the $2.00 to $10.00 Adpack Ponzi Fraud.
The Stable Revshare website classifies Gill Gursevak as the administrator of the company.
Gursevak seems to be from India, yet a Facebook profile bearing the name "Gill Gursevak" appears to be fake.
Stable Revshare Review
The only content in the Facebook profile is connected with Stable Revshare and starts in late September. This is indicative of a false profile which was created exclusively for promotion.
Interestingly, the official company Facebook group was created by a Facebook profile bearing the name of "Gill Ryaan".
The Gill Ryaan profile was created the same day as the Gill Gursevak profile (September 22nd).
The Gill Ryaan profile uses a stolen photograph of Nigel Wright of Converge Technology Specialists.
Clearly, neither Gill Gursevak or Gill Ryaan truly exist.
As always, if an MLM company is not openly upfront about who is running or owns it, think long and hard about joining and/or handing over any money.
Stable Revshare Product Line
Unfortunately Stable Revshare has absolutely no retailable products or services, with affiliates only able to market the affiliate membership itself.
If you want to partake in the Stable Revshare opportunity, all affiliates must invest in Adpacks.
Together with each Adpack investment are a series of advertising credits. These advertising credits can be used to display advertising on the the company website.
Stable Revshare Compensation Plan
The Stable Revshare compensation plan has new affiliates invest $2.00 to $10.00 in Adpacks on the assurance of advertised ROIs.
Bronze – invest $2 and receive a 110% ROI after 22 days (30% must be reinvested)
Silver – invest $3 and receive a 120% ROI after 30 days (50% must be reinvested)
Gold – invest $5 and receive a 120% ROI after 40 days (50% must be reinvested)
Diamond – invest $10 and receive a 130% ROI after 65 days (50% must be reinvested)
Referral commissions are accessible on funds which are invested by recruited affiliates, paid out down 2 levels of recruitment (uni-level):
level 1 (personally recruited affiliates) – 7%
level 2 – 3%
Cost To Join Stable Revshare
Stable Revshare affiliate membership is free.
However, complete membership in the Stable Revshare opportunity entails a minimum investment of $2.00 to $10.00.
Stable Revshare – Afterthought
The name "Stable Revshare" is an oxymoron.
The lone source of revenue going into Stable Revshare is affiliate investment, with every deposit generating a mounting ROI liability for the company.
Listen…without a doubt, newly invested funds are used to pay off existing affiliates making it a Ponzi scheme.
Why? Because Ponzi schemes are "stable" for only as long as new affiliates are recruited and continue to invest new funds into the scheme.
Once recruitment dies down, it won't be long until whatever reserve exists to be exhausted, provoking a company-wide collapse.
And, like in most schemes, the program is being run by shady admininstrators who have fashioned at least 2, if not more, phony Facebook profiles to promote their scam.
Stable Revshare – Conclusion
When Stable Revshare does ultimately collapse, they will disappear quickly and hope nobody will be any the wiser as to who they are.
As for bundled advertising credits, they're don't mean anything. Adcredits in a Ponzi scheme serving solely as pseudo-compliance, replicating a closed-loop flow of money between investors and the company.
Bottom line – Stable Revshare offers Ponzi fraud which is run by unknown administrators. Sign up and lose your money today! Or not!
Aaron and Shara What Do You Suggest?
That being said, if you have never marketed online or offline before, finding people could be very difficult for you.
We know when we first started trying to make money online, we failed miserably and we had no idea how to recruit.
That is why, we first started out by learning how to become a good marketers, but you don't have to be a good marketer at all!
We learned how to make money online WITHOUT being great marketers (Click Here To Stay Updated, And To Find Out More about HOW)!
If you don't want to be in a business that requires you to host home parties or call all your friends and recruit your family to buy your stuff no worries.
We will keep you updated where you can build a business online where you don't have to recruit anyone.
Click Here To Check This Out And See What We Mean
You will learn step by step on how to build a profitable business online WITHOUT having to market or recruit anyone else!
Follow Us on Social Media Below (We are a Real People :)):
Subscribe To Our YouTube Channel Here
Thanks,