Welcome to our Start Options Review!
As it's new, it's getting a lot of buzz and if you're in an online business, We are sure someone will pitch you on you at some point.
Some say it's a scam while others Start Options reviews are saying legit so what is it?
The good news is we are going to walk you through the company, products and compensation plan so you can make the right decision.
Let's dig in this Start Options review…
Start Options Review

No information has been provided by Start Options on their website about who owns or runs the business.
startoptions.com, the website domain was initially registered in December, 2005. The details of the domain registration were recently updated on December 18th, 2017.
A residential condo address is provided in Manilla, Philippines on the website.
A corporate address in Auckland, New Zealand is the official Start Options business presentation provided.
However further research reveals this address actually belongs to a cafe.
The company seem to have no physical presence in either the Philippines or New Zealand.
The support email address has the name "William Adelbert".
There is no information about this individual in connection with Start Options, Assumingly, it is a pseudonym.
The current incarnation of Start Options appears to have surfaced on or around May, 2017.
Start Options was a binary options investment scheme as of mid 2016.
The opportunity seems to have collapsed around late October, 2016.
The admin email was named "Marcello Flaviano" when the present Start Options website surfaced. A corresponding Twitter account was introduced on or around June, 2017.
On the original website, there was also the following message featured:
Start Option is a regulated investment services firm authorized in the conduct of its activities by the New Zealand Securities and authorities under FSP number FSP1623.
The FSP number quoted corresponds to the 2005 incorporation of City Forex.
Corporate records show Sunil Kumar Cheruvattath is the owner of City Forex.
City Forex's last Annual Confirmation FSP was personally filed by Cheruvattath filing back in July, 2017.
There is nothing further on Cheruvattath outside of a few additional New Zealand incorporations (City New Zealand Limited and Indokiwi Ventures Limited).
It appears Cheruvattath owns and operates Start Options.
Cheruvattath could be operating from anywhere (likely Oceania or South East Asia) though the name sounds very Indian.
If an MLM company does not reveal who is running or owns it, think long and hard about joining and/or investing any money.
Stay Updated With Exclusive Information About Cryptocurrency
This Will NOT Be Anything We Post Here!
Products of Start Options
There are no retailable products or services offered by Start Options. The affiliates are only able to market Start Options affiliate membership itself.
The Compensation Plan
The affiliates of Start Options invest bitcoin and/or USD to receive an advertised 25% to 60% monthly ROI.
There is also an "aggressive trading" option, that promises a ROI of "up to 200%" monthly.
Rookie : invest 0.25 BTC or $1000 to $5499
Freshman : invest 1 BTC or $5500 to $9999
Sophomore : invest 2 BTC or $10,000 to $14,499
Junior : invest 3 BTC or $14,500 to $24,999
Senior : invest 5 BTC or $25,000 to $34,999
Pro : invest 7.5 BTC or at least $35,000
The more an affiliate of a Start Options invests the higher their daily ROI percentage.
The referral commissions are paid by Start Options via a unilevel compensation structure.
We have reviewed other Options Companies before as well.
An affiliate is placed at the top of a unilevel team by a unilevel compensation structure. Every personally recruited affiliate is placed directly under them (level 1).
When any level 1 affiliate recruits new affiliates, they are placed on level 2 of the original affiliate's unilevel team.
When any level 2 affiliate recruits new affiliates, they are placed on level 3 and so on down a theoretical unlimited number of levels.
The payable unilevel levels are capped by Start Options at four. The commissions are paid out as a percentage of funds invested across these four levels:
level 1 (personally recruited affiliates) : 30%
level 2 : 20%
level 3 : 10%
level 4 : 5%
Membership
The affiliate membership of Start Options is free. However, free affiliates can only earn referral commissions.
To fully participate in the Start Options income opportunity needs a minimum 0.25 BTC or $1000 investment.
Stay Updated With Exclusive Information About Cryptocurrency
This Will NOT Be Anything We Post Here!
Winding Up
Start Options cites to be among the world's fastest growing Progressive Bitcoin Mining & Crypto Currency Trading.
In addition, They claims
540,000 trading accounts have been opened with us
Reliable execution over 150 million orders filled to date
Clients from 173 countries with billions deposited to date
Start Options has an Alexa traffic ranking of just fewer than one million at the time of publication. This puts a pretty solid doubt over the company's claims considering the current incarnation introduced a few months ago (mid 2017).
Start Options uses the clichéd ruse of forex trading, mining, and cryptocurrency trading to explain ROI revenue in any event.
The forex side of the business seems to be an extension of the failed binary options model. Crypto mining and trading is probably an effort to cash in on the recent explosion of cryptocurrency fraud.
In some affiliate marketing videos available there are apparently some trading reports provided to affiliates, but nothing that comes close to audited accounting of affiliate ROI revenue.
Obviously Start Options is offering a passive investment opportunity that needs registration with securities regulators in any jurisdiction they operate in.
Alexa cite the US as the largest source of traffic to their website (25%).
Start Options is illegally offering unregistered securities to US residents as a search of the SEC's Edgar database turns up nothing for Start Option, City Forex or Sunil Kumar Cheruvattath.
Start Options tries to reframe regulatory non-compliance as a cryptocurrency issue rather than address the unregistered offering of securities.
In spite of of how a securities offering is set up, it needs to be registered with the proper authorities. Obviously this includes passive bitcoin and cryptocurrency offerings.
The only verifiable source of revenue entering Start Options at the end of the day is new affiliate investment.
The use of newly invested funds to pay off existing investors makes Start Options a Ponzi scheme. Recruitment commissions also add an extra pyramid layer to scheme.
Like all Ponzi schemes, when new affiliate recruitment dries up so too will new funds entering the scheme.
Start Options will starve of ROI revenue, eventually prompting a collapse.
Stay Updated With Exclusive Information About Cryptocurrency
This Will NOT Be Anything We Post Here!
Follow Us on Social Media Below (We are a Real People :)):
Subscribe To Our YouTube Channel Here
Thanks,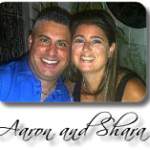 "Results Not Typical" this PROOF of payment doesn't guarantee that you will do the same, but shows you what is possible with some elbow grease and a can do attitude.