With Internet Marketing… you must have a clear comprehension of the thought process of the consumers… who is incidentally going to be the end user of what you are selling.
Having the power of technology behind you does not equate to a successful internet marketing campaign. When promoting a start-up business, you will need to calculate how much resources and effort will go into , what, where, and and how. You would not want to spend $1000 on an Ad Campaign, exclusively on Facebook if you only had 50 friends who have no interest in your product or services.
Do Not Overlook Research In Your Internet Marketing Campaign
Please do not neglect research. There is plenty of information regarding relevance to internet marketing that is readily available for the public.
Google is "your friend" for any specific topic that you do research on. Use your own best judgement to filter out any falsified information, and do your Due Diligence on the topic.
Have a clear understanding of your target market and the competition. In addition it is ALWAYS good idea to research the approaches and techniques that your competitors (others offering the same product and or service that you are) are taking.
You must also have reasonable expectations of income, growth and profit. Many business owners hold high hopes for success and large income, right from the start. Please be prepared to work hard and possibly even see "negatives" on your balance sheet until business picks up. The success of your business is directly proportionate to the actions you take . There will be many variables and factors that will contribute to your success, growth and profit. Persistence and consistence key and always take daily actions.
Engage in a Technical Research. Always study analyze the statistics, growth potential and the threats that may impact your business. Naturally, any and all business has risks, but in our opinion Internet Market has the most favorable Risk To Reward Ratio out there.
Developing the correct mindset is where you should begin your business venture. Be perceptive and have a sharp eye for any significant movement in the economy or any other relevant areas pertaining to your business.
Lastly, just remember that there is never a guaranteed success in any business.
Related Posts.
Best… 🙂
Follow Us on Social Media Below (We are a Real People :)):
Subscribe To Our YouTube Channel Here
Thanks!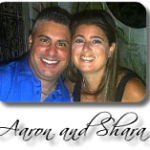 We look forward to helping you with any internet marketing business questions that you may have!