ROI programs are nothing new and Strike7 has just hit the radar.
It's common place for companies like Strike7 to reveal zero information on their website or tell us who owns the company.
So we decided it's a great fit to do a review and keep you abreast in the work at home field!
Strike7 Review

There is no information on the website of Strike7 provide concerning who owns or runs the business.
The Strike7 "About Us" website page seems to be copy and pasted from several sources.
They claim to have been offering quality finance-related services to legal entities and individuals since 1996. A UK incorporation number for "SpiderCoin Limited" is given.
They have not explained as to what SpiderCoin has to do with Strike7.
Besides, when you look up the provided UK incorporation number, it corresponds to Profit-I-Need Limited and not to SpiderCoin Limited.
Profit-I-Need Limited was incorporated on 17th October 2017.
The address that incorporates Profit-I-Need belongs to a coffee shop in Manchester, which apparently has nothing to do with Strike7, SpiderCoin or Profit-I-Need.
The sole Director of Profit-I-Need is listed as Todd Russell. Obviously, Strike7 incorporation is bogus.
It is trivial and cheap to set up UK incorporation. No verified details have been submitted making them a favorite for scammers (mainly those operating out of Europe and India).
strike7.io, the website domain of Strike7 was only registered a few weeks ago on 11th November 2017.
This makes it clear that Strike7 hasn't been around since 1996. The company is being operated by anonymous person(s).
If an MLM company does not reveal who is running or owns it, think twice before joining and/or investing any money.
Products of Strike7
At the time this was written there are no products or services available for retail offered by Strike7. The affiliates are only able to market Strike7 affiliate membership itself.
The Compensation Plan
The affiliates of Strike7 invest $20 to $10,000 in bitcoin to get a 7% daily ROI for 40 days (280%).
Referral commissions are given out on funds invested by downline affiliates, paid out down 3 levels of recruitment:
8% on level 1 (personally recruited affiliates)
5% on level 2 and
3% on level 3
Membership
It is free to be an affiliate member of Strike7.
In order to fully participate in the Strike7 income opportunity it requires a minimum $10 investment.
Summing Up
The trick behind Strike7's 40 day ROI is investment professionals from advanced computer technology to engineering.
It is the only explanation Strike7 offer up verbatim, though it makes no sense.
The "investment professional" investing affiliate funds, which generates ROI revenue fails the Ponzi logic test.
If the obviously non-native English speaker admin of Strike7 was able to legitimately produce a 280% ROI every 40 days (that's 2555% yearly without compounding), even a small capital amount would soon turn into a fortune.
They will have no reason to solicit money from randoms over the internet.
The truth of Strike7 is that fresh affiliate investment is the only verifiable source of revenue entering the company.
Using new investment to pay affiliates a ROI makes Strike7 a Ponzi scheme.
Like all Ponzi schemes, once affiliate recruitment slumps down, so too will new funds.
It will see Strike7 starving of revenue, and they will be unable to meet its ROI obligations.
Strike7 website most likely has been set up as a 40 day hit and run.
You invest and lose your money within 40 days.
Aaron and Shara What Do You Suggest?
That being said, if you have never marketed online or offline before, finding people could be very difficult for you.
We know when we first started trying to make money online, we failed miserably and we had no idea how to recruit.
That is why, we first started out by learning how to become a good marketers, but you don't have to be a good marketer at all!
We learned how to make money online WITHOUT being great marketers (Click Here To Stay Updated, And To Find Out More about HOW)!
If you don't want to be in a business that requires you to host home parties or call all your friends and recruit your family to buy your stuff no worries.
We will keep you updated where you can build a business online where you don't have to recruit anyone.
Click Here To Check This Out And See What We Mean
You will learn step by step on how to build a profitable business online WITHOUT having to market or recruit anyone else!
Follow Us on Social Media Below (We are a Real People :)):
Subscribe To Our YouTube Channel Here
Thanks,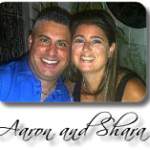 "Results Not Typical" this PROOF of payment doesn't guarantee that you will do the same, but shows you what is possible with some elbow grease and a can do attitude.