Thanks for stopping by to read our Teno Coin review.
Clearly, if you do not want to spend hours or even days looking for the perfect company, you will need information before you decide to invest in a certain company. Our blog can provide you that.
Teno Coin Review

Teno Coin TNC is a new cryptocurrency that works in a decentralized peer-to-peer mode. The company has built up this cryptocurrency to enable instant almost zero cost trades and payments which can be made anywhere in the world by cryptocurrency users. The symbol of this token is TNC.
Teno Coin will be open source. That means that you can modify it by yourself using the systems which make use of this Teno Coin.  The API is public and any 3rd-party company can develop a service making use of this cryptocurrency.
Stay Updated With Exclusive Information About Cryptocurrency
This Will NOT Be Anything We Post Here!
Workings of Teno Coin
The company is focused on security therefore the tokens of the company will be safeguarded with a wallet that encrypts your trades and will hopefully make it more secure. Teno Coin is a proof-of-work type of cryptocurrency. You can mine it and make use of the Scrypt algorithm. Its block time is 2.5 minutes and its rewards halve at every 1.2M blocks.
It is stated by the company that Teno Coin is faster than Bitcoin and also more secure. While the security claim can be discussed, Teno Coin is, indeed, faster than Bitcoin. You can see more about Bitcoin, in a review that we did here.
Teno Coin has a lending program as well where you can make use of your Teno Coin tokens to lend them to the company and it will invest for you and grant you a return on investment later. You can lend from $100 to $250,000 USD and get up to 55.8% monthly of return on investment while you lend your money.
The larger the amount, the faster the Teno Coin promises that you will be able to get your capital back. If you invest less than $1000 USD, you can have it back in 240 days and if you invest more than $100,000 USD, you can have it in 60 days. There will also be a referral bonus for people who referred other people to lend money to the company.
How to Invest in the Teno Coin TNC ICO?
If you wish to invest in Teno Coin, you have to acquire the tokens of this company by purchasing them during the Initial Coin Offering (ICO). There will be 8,000,000 TNC tokens sold during the ICO and other tokens will be mined later.
The Teno Coin TNC ICO will start on January 30 and it will last until February 28. The users have to pay money for at least 50 TNC tokens to take part in the sale and get a bonus from purchasing tokens.
You can obtain a single TNC token paying $0.50 USD, but the price will shoot up after a number of tokens is sold and it will reach $1.35 USD at the end of the sale.
The Teno Coin TNC ICO Verdict
So is this a good investment for you? Maybe, but possibly not. Teno Coin does not appear like it does anything new or different. On the whole, this is a company which you probably have seen before and forgot about it.
If you wish to invest in Teno Coin, first know that there are certainly other choices that might be more interesting for you. It would be a good idea to check for another investment before you decide that this is the right one for you.
Stay Updated With Exclusive Information About Cryptocurrency
This Will NOT Be Anything We Post Here!
Aaron and Shara What Do You Suggest?
That being said, if you have never marketed online or offline before, finding people could be very difficult for you.
We know when we first started trying to make money online, we failed miserably and we had no idea how to recruit.
That is why, we first started out by learning how to become a good marketers, but you don't have to be a good marketer at all!
We learned how to make money online WITHOUT being great marketers (Click Here To Stay Updated, And To Find Out More about HOW)!
If you don't want to be in a business that requires you to host home parties or call all your friends and recruit your family to buy your stuff no worries.
We will keep you updated where you can build a business online where you don't have to recruit anyone.
Click Here To Check This Out And See What We Mean
You will learn step by step on how to build a profitable business online WITHOUT having to market or recruit anyone else!
Follow Us on Social Media Below (We are a Real People :)):
Subscribe To Our YouTube Channel Here
Thanks,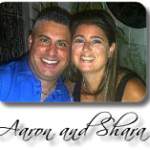 "Results Not Typical" this PROOF of payment doesn't guarantee that you will do the same, but shows you what is possible with some elbow grease and a can do attitude.