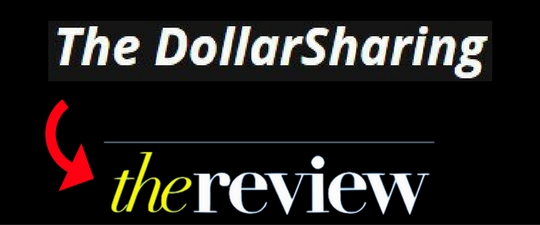 Thanks for reading The Dollar Sharing Review!
Serial Bitcoin Cash Gifting Scammers
There is absolutely no information whatsoever on The Dollar Sharing website signifying who owns or runs the business.
The Dollar Sharing website domain, dollarsharing.com, was registered privately on June 10, 2016.
The official The Dollar Sharing Facebook group was created by Krzysztof Tymoteusz on September 14, 2016.
A post on Tymoteusz's personal profile on November 13, 2016 reads:
"The second Big project from TDV coming.  Who want to join Early?"
The "project" he refers to is The Dollar Sharing. "TDV" refers to The Dollar Ventures, a cash gifting scheme launched late last month.
At the time of this review, The Dollar Ventures website was non-responsive, proposing to me that the scheme has already collapsed.
Based on posts in the official Facebook group, Krzysztof Tymoteusz seems to be running The Dollar Sharing with Simon Hykins and Mia Melania.
The Dollar Sharing Review
Krzysztof  Tymoteusz and Mia Melania are based out of Poland. Simon Hykins is operating out of Texas in the United States.
I believe that the Mia Melania profile is more than likely phony. It uses a stolen profile photo and was only recently created on October 10, 2016.
Simon Hykin's Facebook profile also uses a stolen image of the musical artist Dawen.
Recently Krzysztof Tymoteusz was endorsing Crypto Ads (adcredit Ponzi scheme), ZarFund (cash gifting), Viral Crypto (cash gifting), Matrix War (cash gifting), BitDonix (cash gifting), BitRising (cash gifting), LifeBTC (Ponzi scheme), TrafficNBitcoin (cash gifting) andFortAdPays (collapsed Ponzi scheme).
In a Facebook post dated November 10, 2016, Tymoteusz credits The Dollar Ventures administrative team with also running 3×2 Core, 2×2 Funds and 2×4 Club.
All 3 are bitcoin-based cash gifting schemes launched in the past month.
Simon Hykins and "Mia Melania" have comparable promotional histories as Krzysztof Tymoteusz.
Read on for my complete review.
The Dollar Sharing Product Line
The Dollar Sharing has absolutely no retailable products or services, with affiliates only capable of marketing The Dollar Sharing affiliate membership itself.
The Dollar Sharing Compensation Plan
The Dollar Sharing compensation plan has affiliates gift bitcoin to one another through a 2×12 matrix.
The Dollar Sharing 2×12 matrix puts an affiliate at the top of a matrix, with 2 spots directly underneath them.
These 2 spots form the initial level of The Dollar Sharing matrix.
The 2nd level of The Dollar Sharing matrix is created by dividing each of the 2 spots into another 2 spots each (4 spots).
Succeeding levels of The Dollar Sharing matrix are created in the same manner, with each new level holding twice as many spots as the previous level.
In total,  the whole 2×12 matrix holds 8190 spots.
A The Dollar Sharing affiliate signs up and gifts 0.02 BTC to the affiliate who recruited them.
This payment makes them eligible to receive 0.02 BTC from 2 affiliates recruited into the first level of their matrix.
The Dollar Sharing – Level Payouts
Gifting payments across The Dollar Sharing's entire matrix are as follows:
level 1 – gift 0.02 BTC to the affiliate who recruited you and receive 0.02 BTC from two subsequently recruited affiliates
level 2 – gift 0.03 BTC and receive 0.03 BTC from four affiliates
level 3 – gift 0.09 BTC and receive 0.09 BTC from eight affiliates
level 4 – gift 0.5 BTC and receive 0.5 BTC from sixteen affiliates
level 5 – gift 1 BTC and receive 1 BTC from thirty-two affiliates
level 6 – gift 2 BTC and receive 2 BTC from sixty-four affiliates
level 7 – gift 4 BTC and receive 4 BTC from one hundred and twenty-eight affiliates
level 8 – gift 8 BTC and receive 8 BTC from two hundred and fifty-six affiliates
level 9 – gift 16 BTC and receive 16 BTC from five hundred and twelve affiliates
level 10 – gift 32 BTC and receive 32 BTC from one thousand and twenty-four affiliates
level 11 – gift 64 BTC and receive 64 BTC from two thousand and forty-eight affiliates
level 12 – gift 128 BTC and receive 128 BTC from four thousand and ninety-six affiliates
Joining – How Much
The Dollar Sharing affiliate membership is completed by a 0.02 BTC gifting payment to the affiliate who recruited you.
Complete participation in The Dollar Sharing income opportunity costs 255.64 BTC.
Bottom Line about The Dollar Sharing ?
There's an epidemic of bitcoin cash gifting schemes at present, and scammers like Krzysztof Tymoteusz, Simon Hykins and "Mia Melania" are chiefly responsible.
Having bought a script from dubious programmers, Tymoteusz, Hykins and Melania have been launching short-lived bitcoin gifting scams week after week for a few months now. The Dollar Sharing is just one of the same.
The business model behind these schemes is simple. The administrators make pre-loaded accounts, persuade a lots of gullible individuals to join and steal their money through increasing pass-ups (matrix tiers).
The Dollar Sharing – Our Conclusion Is?
The Dollar Sharing is no different, with the upper tier of the matrix having Tymoteusz, Hykins and Melania steal over $94,000.00 dollars per spot filled.
Not to mention, there's 3 administrators, which means at a minimum The Dollar Sharing has been pre-loaded with 3 spots.
From around level 5 of The Dollar Sharing matrix, most of the funds deposited in the lower matrix tiers are passed up to Tymoteusz, Hykins and Melania.
Their spots will reach these tiers first, given they were first to be programmed into the matrix.
Because the the money passed up only fattens up Tymoteusz, Hykins and Melania's bitcoin wallets and draining everybody else's.
At the time of this review, Tymoteusz, Hykins and Melania seem to still have plenty of suckers sending them money. They've likely got a few more launches in them before the bulk of their following realize they're not any making money at all.
This will be too late for victims, but hopefully it'll see a stop to their flood of MLM underbelly scam launches.
Aaron and Shara What Do You Suggest?
That being said, if you have never marketed online or offline before, finding people could be very difficult for you.
We know when we first started trying to make money online, we failed miserably and we had no idea how to recruit.
That is why, we first started out by learning how to become a good marketers, but you don't have to be a good marketer at all!
We learned how to make money online WITHOUT being great marketers (Click Here To Stay Updated, And To Find Out More about HOW)!
If you don't want to be in a business that requires you to host home parties or call all your friends and recruit your family to buy your stuff no worries.
We will keep you updated where you can build a business online where you don't have to recruit anyone.
Click Here To Check This Out And See What We Mean
You will learn step by step on how to build a profitable business online WITHOUT having to market or recruit anyone else!
Follow Us on Social Media Below (We are a Real People :)):
Subscribe To Our YouTube Channel Here
Thanks,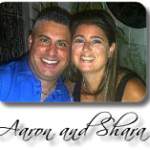 "Results Not Typical" this PROOF of payment doesn't guarantee that you will do the same, but shows you what is possible with some elbow grease and a can do attitude.