Thank you for taking the time to read about our The Entrepreneur Headquarters review.
There has been some buzz about this company so we decided to investigate what it was all about…
Some reviews say it's a scam while others are saying legit so which is it?
The good news is we are going to walk you through the company, products and compensation plan so you can make the right decision.
Let's dig into this review…
The Entrepreneur Headquarters Review

This company describes themselves as a multi-tier high-yield investment program (HYIP), which is technically a Ponzi scheme.
According to the Financial Industry Regulatory Authority, HYIP are unregistered investments created and touted by unlicensed individuals.
In this case, Entrepreneur Headquarters provides its investors chances to trade their cryptocurrency (Bitcoins) for profit. They also offer their affiliates benefits (commissions) based on referred investors' money.
Inside The Entrepreneur Headquarters
Entrepreneur Headquarters states that they're UK based. Nevertheless, its 28 year old CEO – quite young – Dillon Dean lives in Colorado.
The inconsistency continues as The Entrepreneur Headquarters Facebook page says they're US based (Colorado as well).
Entrepreneur Headquarters has an email address to write to, after many efforts we couldn't get an answer from them this way. There's an address directed to London, when investigated we found that it points to an abandoned neighborhood.
Inconsistencies like this usually mean trouble. To top it all off, Entrepreneur Headquarters didn't any contact number. These could indicate that The Entrepreneur Headquarters isn't a legal business.
The Entrepreneur Headquarters Products
Entrepreneur Headquarters offers investment in three levels through their HYIP.
The first one (Active Plan) is a plan that provides 1.25%-2.1% ROI every day for 120 day lapse on 50$ investments in Entrepreneur Headquarters. There's also an alternative for a weekly plan, which grants 11%-17.5% ROI for a 120 day lapse on 10$ investments in Entrepreneur Headquarters.
The second one (Interactive Plan) demands a 325$ deposit, without any maximum. ROI is 75%-200% every month. The plan includes trading assistance from the Entrepreneur Headquarters staff – pretty convenient right? – so that members can get the most out of their money.
The third and final plan (Skilled Plan) requires a $375 deposit, without any maximum. This plan offers a 100%-1,000% ROI a month. The ultimate plan requires active trading just as the Interactive Plan but delivers documentation on how to trade properly, none of which are available to any of the other plans.
Every trading operation is handled on US-based binary exchange Nadex. Nadex is an exchange system regulated by the US Commodity Futures Trading Commission.
The Entrepreneur Headquarters Opportunity
Entrepreneur Headquarters has a three level recruitment system. It gives commissions according to the level they're in:
First level or direct recruits: 6% into  Entrepreneur Headquarters
Second level recruits: 3% into  Entrepreneur Headquarters
Third level recruits: 1% into Entrepreneur Headquarters
Entrepreneur Headquarters doesn't ask for any investment in order to recruit members.
The Entrepreneur Headquarters Verdict
It's strange the way The Entrepreneurs Headquarters works. On the surface it looks like an HYIP that recruits its members so their investments go to the upper levels for ROI.
Even though they say that's not true, there wasn't any information that they could offer that proves otherwise.
The only legitimate thing about The Entrepreneur Headquarters seems to be their Nadex trading structure. But when you think about it, there are better options of trade signal services that work with that exchange.
Lastly, even a membership for the Nadex exchange doesn't cost a dime, just a $250 deposit. That is a lot less money in comparison to The Entrepreneur Headquarters.
Entrepreneur Headquarters – like many other websites out there – lacks transparency on its methods and the fact that you can't even trust where they're located, it doesn't give a good sign of anything.
It would be a good idea to avoid this cryptocurrency opportunity company. Life's problems are plenty to add another one with this kind of business.
Aaron and Shara What Do You Suggest?
That being said, if you have never marketed online or offline before, finding people could be very difficult for you.
We know when we first started trying to make money online, we failed miserably and we had no idea how to recruit.
That is why, we first started out by learning how to become a good marketers, but you don't have to be a good marketer at all!
We learned how to make money online WITHOUT being great marketers (Click Here To Stay Updated, And To Find Out More about HOW)!
If you don't want to be in a business that requires you to host home parties or call all your friends and recruit your family to buy your stuff no worries.
We will keep you updated where you can build a business online where you don't have to recruit anyone.
Click Here To Check This Out And See What We Mean
You will learn step by step on how to build a profitable business online WITHOUT having to market or recruit anyone else!
Follow Us on Social Media Below (We are a Real People :)):
Subscribe To Our YouTube Channel Here
Thanks,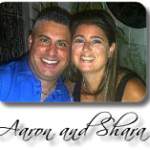 "Results Not Typical" this PROOF of payment doesn't guarantee that you will do the same, but shows you what is possible with some elbow grease and a can do attitude.