Thanks for stopping by to read The Things That Email Marketing Experts Never Talk About.
Getting the new subscribers is the greatest obstacle in  Email Marketing, which many list builders need to handle with email marketing. If not thousands,there are nearly hundreds of 'email marketing specialists' out there who will help us know the usage of every trick in the book which helps in producing more leads.
YouTube videos, social media, pop ups, Facebook ads, exit intent, joint ventures and the list is never ending…
Things That Email Marketing Experts Never Talk About
Your present list i.e.the WEALTH of opportunity which is exactly in front of you is something that many 'experts' fail to discuss on in Email Marketing.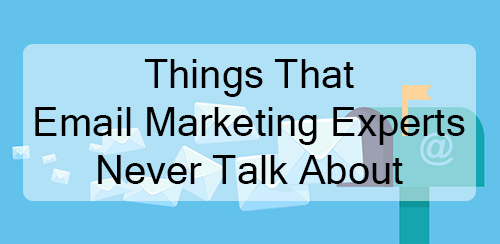 It is obvious that we want many individuals to join our lists daily in Email Marketing. This incredible metric indicates us regarding the amount of value which we are adding to the market. Down the road we are damaging our potential relationships by ignoring the people,who have shown the trust in whatever we have offered so far.
Here there are couple of tips that can give lift to your whole list in Email Marketing while things appear to be getting slow and also gives few tips on making your present subscribers realize how important they are to you.
Schedule Weekly Emails
Sending an email weekly to my list is something which has actually helped me initially in email marketing. And this does not mean that I am sending email just for the sake of it. Few tricks, offers or tips will surely be comprised within this email. However, consistently receiving your list as an habit of getting new content, keeps them aware of the fact that you not just care about them but even value them being on your list. The best approaches in getting your subscribers develop the habit of SEEING you and acknowledge what you have to offer them are nothing but the weekly email.
Do Something, Unique
Spicing up weekly emails in Email Marketing are good to go! Surprises are cherished by every individual, so do not forget to consistently surprise your subscribers. It can be a giveaway,a contest, a survey which provides them an opportunity for a response, a random link leading to a live stream…reminding them that you do things only the one which you LOVE.Soon they begin seeing that you are living it to the fullest, they will be pulled in to it. This will make your subscribers feel that it is specifically for them that you are conducting such unique events to make them feel special. Have fun and enjoy by trying it.
Remember To Pull, Not Always Push
I have got something to sell you, it is here and you got to purchase it! This is how advertising worked until the previous decade.Not to forget that in today's business of Email Marketing it is climate relationships that are important.Therefore considering this, you need to attract your subscribers nearer to you. It can be similar to what was explained in the previous point, or maybe it is one to one communication and getting them to connect with you outside of the email environment. Asking how you can help them would be a great tip if they require help with anything specific. Pushing things on our lists cannot be always done, sometimes we even need to Pull them towards us in order to ensure them that we Value them.
Final Words
We will be able to find the greater increase in our bottom line if we invest more of time with who we already have on our mailing list along with our building lists and growing subscriber base in Email Marketing. 5% retention in business converts into 30% increases in sales is stated by the popular marketing that just holds so much truth. Email marketing specialists  will want you to concentrate on development, and also for a good reason. Moreover,at times the greatest development potential is gazing us right in the face….
It is time to come out there and have a talk with your current subscribers! Get to know more about how you can add more value into their lives and business!
Aaron and Shara What Do You Suggest?
That being said, if you have never marketed online or offline before, finding people could be very difficult for you.
We know when we first started trying to make money online, we failed miserably and we had no idea how to recruit.
That is why, we first started out by learning how to become a good marketers, but you don't have to be a good marketer at all!
We learned how to make money online WITHOUT being great marketers (Click Here To Stay Updated, And To Find Out More about HOW)!
If you don't want to be in a business that requires you to host home parties or call all your friends and recruit your family to buy your stuff no worries.
We will keep you updated where you can build a business online where you don't have to recruit anyone.
Click Here To Check This Out And See What We Mean
You will learn step by step on how to build a profitable business online WITHOUT having to market or recruit anyone else!
Follow Us on Social Media Below (We are a Real People :)):
Subscribe To Our YouTube Channel Here
Thanks,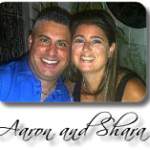 "Results Not Typical" this PROOF of payment doesn't guarantee that you will do the same, but shows you what is possible with some elbow grease and a can do attitude.