Welcome to our ThornCoin Review!
There has been some buzz about this company so we decided to investigate what it was all about…
Some say it's a scam while others ThornCoin reviews are saying legit so what is it?
The good news is we are going to walk you through the company, products and compensation plan so you can make the right decision.
Let's dig into this ThornCoin review…
ThornCoin Review

ThornCoin does not provide any information on their website about who owns or runs the business.
thorncoin.com, the ThornCoin website domain was privately registered on December 21st, 2017.
If an MLM company does not reveal who is running or owns it, think twice before joining and/or investing any money.
Stay Updated With Exclusive Information About Cryptocurrency
This Will NOT Be Anything We Post Here!
Products of ThornCoin
ThornCoin does not offer any retailable products or services. The affiliates are only able to market ThornCoin affiliate membership itself.
ThornCoin Compensation Plan
ThornCoin affiliates buy THRN points from the anonymous owners of the company.
ThornCoin sell THRN points to affiliates for between 50 cents to $1.20 each.
THRN points are "lent" back to ThornCoin once acquired, on the promise of an advertised ROI:
invest $100 to $1000 to get a monthly ROI of up to 43% for 260 days
invest $1001 to $5000 to get a monthly ROI of up to 43% plus 0.05% bonus daily ROI for 180 days
invest $5001 to $10,000 to get a monthly ROI of up to 43% plus 0.1% bonus daily ROI for 160 days
invest $10,001 to $20,000 to get a monthly ROI of up to 43% plus 0.15% bonus daily ROI for 150 days
invest $20,001 or more to get a monthly ROI of up to 43% plus 0.2% bonus daily ROI for 120 days
Funds invested are "locked" for the following minimum period:
$100 to $1000 invested = 180 days
$1001 to $5000 invested = 90 days
$5001 to $10,000 invested = 80 days
$10,001 to $20,000 invested = 75 days
$20,001 or more invested = 60 days
If affiliates of ThornCoin opt to withdraw before the locked period they are charged a 25% fee.
Referral commissions are paid by ThornCoin on invested funds down three levels of recruitment:
level 1 (personally recruited affiliates) : 8%
level 2 : 4%
level 3 : 1%
Stay Updated With Exclusive Information About Cryptocurrency
This Will NOT Be Anything We Post Here!
ThornCoin Membership
The affiliate membership of ThornCoin is free. However, free affiliates can only earn referral commissions.
To fully participate in the ThornCoin MLM opportunity requires a minimum $100 investment. You can see another review we did on FineCoin here.
Summing Up
ThornCoin claim to produce external ROI revenue through "arbitrage, trading-bot, marketing, etc."
They claim at the core of their trading strategy, there is an algorithmic trading software that uses a complex technical analysis to make split second decisions on what trades to take.
The power of AL encompasses machine learning, technical analysis and fundamental data extraction into one powerful trading tool.
There is of course no proof of any such tool provided. Nor is there any proof of external ROI revenue being used to pay the affiliates of ThornCoin.
New investment is the only verifiable source of revenue entering ThornCoin.
The use of new investment to pay existing affiliates a ROI makes ThornCoin a Ponzi scheme. That's on top of pyramid commissions given out on affiliate recruitment.
Lending ICO Ponzis like ThornCoin play out as follows:
Anonymous Admins offload valueless pre-generated points in exchange for real money. In this case it's THRN points.
The admins then utilize some of this money to pay promised ROIs for as long as new affiliates sign up.
Once affiliate recruitment slumps down, so does the ROI reserve.
When a predetermined threshold isattained, the anonymous admins of ThornCoin runs with what's left.
Early investors of ThornCoin make a bit of money mostly through recruitment of new investors. But like any other Ponzi scheme, the reality of such scams is that most of the participants eventually lose money.
Of particular note is ThornCoin claiming they forbid US investors from participating in their lending ICO due to regulations in the USA.
However, Alexa estimate that the US is currently the largest source of traffic to the ThornCoin website.
Leaving aside Thorncoin's regulatory lip-service, neither ICOs, cryptocurrency arbitrage, trading or "etc." is illegal in the US.
The sole reason an MLM company launching an ICO would prohibit US investors is because they're not doing what they say they are.
As the recen BitConnect collapse showed, once the ICO lending Ponzi gig is up most of the investors lose money.
Stay Updated With Exclusive Information About Cryptocurrency
This Will NOT Be Anything We Post Here!
Aaron and Shara What Do You Suggest?
That being said, if you have never marketed online or offline before, finding people could be very difficult for you.
We know when we first started trying to make money online, we failed miserably and we had no idea how to recruit.
That is why, we first started out by learning how to become a good marketers, but you don't have to be a good marketer at all!
We learned how to make money online WITHOUT being great marketers (Click Here To Stay Updated, And To Find Out More about HOW)!
If you don't want to be in a business that requires you to host home parties or call all your friends and recruit your family to buy your stuff no worries.
We will keep you updated where you can build a business online where you don't have to recruit anyone.
Click Here To Check This Out And See What We Mean
You will learn step by step on how to build a profitable business online WITHOUT having to market or recruit anyone else!
Follow Us on Social Media Below (We are a Real People :)):
Subscribe To Our YouTube Channel Here
Thanks,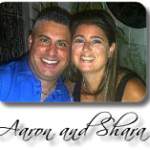 "Results Not Typical" this PROOF of payment doesn't guarantee that you will do the same, but shows you what is possible with some elbow grease and a can do attitude.