Thrive Patch is a weight loss product that you can place directly on your skin.
Some people claim it to be a weight loss wonder. But how much of it is true?
Read this Thrive Patch review to learn how it works and whether or not it actually works.
Thrive Patch Review – Understanding the product: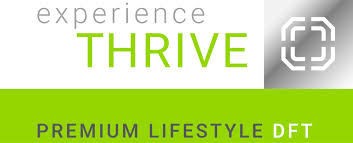 It is used in the Thrive 8 Week Experience to improve health and weight loss.
Le-Vel is the creator of the Thrive Patch and program, a worldwide multi-level marketing company. It claims to be the fastest growing health and wellness company in the industry.
Like all MLMs, anybody who recommends the Thrive Patch to you is on the payroll.
Thrive patch features the innovative Derma Fusion Technology. The Thrive Patch delivers ingredients through the skin. The process is referred to as wearable nutrition.
You benefit in all areas of your life through the Thrive Experience.
Workings of Thrive Patch
The Thrive Patch delivers its unique, top grade, THRIVE Lifestyle Formula through the skin.
It is not simple as it sounds.
When you join as a customer, you will be asked to connect with a Le-Vel Promoter to initially create a customer profile.
Once the registration process is completed, you can go ahead with the 8-week premium lifestyle program. You have to take vitamins, plant extracts, minerals, antioxidants, probiotics enzymes, and amino acid capsules.
It doesn't end there. You are asked to consume their daily protein shake.
Only then, you can slap on your daily Thrive Patch. The Thrive Patch  comes in different colors and designs.
To use, clean and dry a lean area of skin. Next, press on the sticky side of the Thrive Patch and leave it as it is for a full 24 hours. You can apply a fresh Thrive Patch after that.
As per the company, the Thrive Patch aids in delivering the formula to the body over a long period of time. It aids you in achieving best results for a premium lifestyle.
Ingredients in Thrive Patch
Thrive Patch comes with 6 active ingredients.
ForsLean: It is the business name. It is an herb called Coleus forskohlii, a member of the mint family. It is known to be a wild ancestor of the Kaffir potato.
The roots of the plant are generally used all over India as a pickle condiment. Ayurvedic science says it can reduce pain and inflammation, manage digestive disorders, and improve the skin.
You will find a summary in the manufacturer's website about several clinical studies of the herb from Japan, the USA, and India. Not even one of the USA studies is cited nor do they notify about possible industry-influenced results.
In a trial conducted randomly, 23  females who were overweight consumed 250mg of ForsLean two times daily for 12 weeks. It did not promote weight loss, but slowed weight gain.
In a similar study, 30 overweight men consumed the same amount of ForsLean. They showed more promising results. It apparently reduced body fat percentage. It also increased bone mass and testosterone levels.
Oral ForsLean was used in all clinical trials. Topical preparations were not studied. It is not clear whether Thrive Patch's version of the product can lead to similar results as absorption and dosing are not exposed.
Green Coffee Bean Extract:
It is made from unroasted coffee beans. It is high in chlorogenic content.
It is believed that chlorogenic acid can reduce weight by preventing carbohydrate absorption after meals. Green coffee bean extract was strongly endorsed by Dr. Oz in 2012.
In a study, adults were allowed to consume the product 5 times a day for 8 to 12 weeks. Very mild weight loss was noticed as compared to a placebo. There are no long-term and conclusive results on all populations.
But in a 12-week study conducted on 30 volunteers who were overweight,  drinking instant coffee high in chlorogenic acid showed positive results. They lost an average of 5.4kg as compared to 1.7kg minus the enrichment.
Fascinatingly, weight-loss benefits are among the often cited studies on green coffee bean extract advertising.
Garcinia Cambogia
Garcinia cambogia a popular compound used recently to aid weight-loss.
It is extracted from the fruit of a tropical plant. You will find high levels of hydroxycitric acid in it. It is believed to help burn fat and control appetite.
You may be familiar with HCA because of Hydroxycut, the trendy yet controversial weight-loss product.
The rat studies conducted on garcinia cambogia have been promising. But it failed to match human studies. The product did not lead to weight loss in a twelve-week trial (placebo-controlled) conducted on 135 overweight individuals.
Coenzyme Q10
It is an antioxidant that aids promote energy production in the cells' mitochondria.
As per the Thrive Patch website, it enhances the bioavailability of nutrients. It also supports the patch's DFT.  It is believed that the presence of Cosmoperine aids the other ingredients, chiefly ForsLean to permeate the skin better.
Coenzyme Q10 is produced by the body. You will also find it in certain supplements and foods including chicken, beef, herring, broccoli, and peanuts. Nevertheless, certain variables are known to lower the body's production including trauma, ageing, and certain heart conditions.
Maybe CoQ10 supplement is beneficial during deficiency states, but when surpassed the body's needs, it does not have additional benefits. There are also no evidences that prove it supports weight loss.
White Willow Bark
It is a conventional remedy used commonly in China and Europe. It can aid relieve headaches, pain, and other inflammatory conditions.
Salicin is the active ingredient in the bark.
It has not particularly been studied for weight loss.
Cosmoperine
It is the trade name for tetrahydropiperine. It is an ingredient derived from black pepper.
What Does Research Say?
No research is available on Thrive Patch or its Derma Fusion Technology.
DFT implies transdermal technology.
It means ingredients from the Thrive Patch are absorbed through the dermal layer into the circulation.
The first transdermal drug was approved in 1979, for the market that aided relieve motion sickness. You might have also heard about the nicotine patch that helps people to quit smoking.
Regrettably, you will find no research on the chemical enhancer cosmoperine of Thrive Patch and its impact on ingredient absorption outside of the website of the company.
Dangers and Side Effects of Thrive Patch
The side effects have not been clearly stated on Le-Vel's website. But some have been reported on third-party review sites.
Some of the negative reports include skin irritation, nausea, and muscle cramping. Since there is no study, potential side effects are not clear.
However, it is clear that many users do not achieve the intended health benefits and weight loss claims from the Thrive Patch.
Le-Vel & Thrive Patch Review
Le-Vel Reviews
Positive Reviews
Better Business Bureau has not accredited Le-Vel. Nevertheless, it still has an A+ rating.
People claim that the Thrive Patch is an incredible product. They write about having achieved most amazing results with the Thrive Patch. Some commented on the business saying there are wonderful leaders and great customer service.
Remember, these reviews might have been written by those with interest in the success of the company.
Negative Review
Some said the positive reviews are from promoters or the company itself as people usually don't comment positive remarks of a company.
One review said everything is handled very poorly via an e-mail ticket system. A promotion for purchasing 2 Thrive Patch products and getting 1 free is being done. The person has not been given the free item. When they asked, the person was told it had to be entered a special way. The terms are not explained anywhere on their website. They did not correct the error.
Another customer complained about crappy customer service. There have been several glitches in their system that auto shipped products. The products were not on auto ship twice over night. But they took $845 out of the customer's bank account.
At the time of writing this Thrive Patch review, the customer was waiting for over 3 weeks to get the money refunded. There is none to speak to. Even after removing the credit card information the company completed the transaction.
Thrive Patch Reviews
One reviewer said there is no magic pill for weight loss. Though the Thrive Patch DFT concept is cool, the reviewer had to to deter people from thinking a nicotine patch is used out in public.
Another customer who used the Thrive Patch for 8 weeks informed of feeling very high energy. However, no change in appetite was seen. There was no feeling of more motivation to workout. Actually, it felt less. The person could not drink coffee as the product made the person feel sick. Reportedly, the person gained 10 lbs over 2 months. A nagging headache issue was reported after stopping the use of the Thrive Patch for 2 days. The Thrive Patch also made the skin itch and left sticky marks.
Thrive Patch Review – Winding up
There is no science to back up the Thrive Patch marketing claims. When used orally, Thrive Patch ingredients are only seen to promote mild to no weight loss.
The Thrive Patch ingredients' effect when used in combination and when absorbed through the skin is not known. It's highly doubtful they do any good.
Just to access the Thrive Patch you have to lock in with Le-Vel. Many reported of subpar customer service and pricey products.
Aaron and Shara What Do You Suggest?
That being said, if you have never marketed online or offline before, finding people could be very difficult for you.
We know when we first started trying to make money online, we failed miserably and we had no idea how to recruit.
That is why, we first started out by learning how to become a good marketers, but you don't have to be a good marketer at all!
We learned how to make money online WITHOUT being great marketers (Click Here To Stay Updated, And To Find Out More about HOW)!
If you don't want to be in a business that requires you to host home parties or call all your friends and recruit your family to buy your stuff no worries.
We will keep you updated where you can build a business online where you don't have to recruit anyone.
Click Here To Check This Out And See What We Mean
You will learn step by step on how to build a profitable business online WITHOUT having to market or recruit anyone else!