Affiliate marketing is an integral part of internet advertising. There are many notable methods of internet advertising, but affiliate marketing remains one of the most lucrative options available and for good reason.
Brands encourage respected bloggers and website owners to promote their products or services in a way that comes across naturally. It's a difficult skill to master, but it can be done and we will show you how.
Top 5 Affiliate Marketing Steps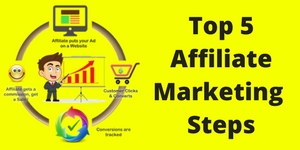 Step 1: Add Eye-Catching Media To The Post
Every blog post needs something to catch the reader's eye. Whether it's an intriguing title, a stunning photo, or an entertaining video, you need one or more of these elements to entice readers. More often than not, a video review sometimes holds more credibility than a written review because people can see how the product works.
Step 2: Elaborate On Features And Benefits
A person reading about or watching a product review wants a reason to try or avoid the product. This is where a post or video detailing all the highlights of a product come in. Before you share the details, make sure you answer the obvious questions first, especially if the item is a technology product or gadget.
Step 3: Make Post SEO-Friendly
If you want viewers to come and read your glowing review, you got to make your post search engine friendly. Look up keywords ahead of time and make sure you sprinkle them out carefully throughout the post. If you're writing an affiliate marketing piece about a diet product, you may want to use keyword specific terms such as "lose weight" or "healthy diet". Use Google AdWords to make an educated decision about what search terms would best fit your post.
Step 4: Don't Forget Testimonials
Readers shouldn't have to just take your word for it, feel free to add positive and honest testimonials regarding the product you bought. You can search for testimonials on Google and cherry-pick the ones you think are most accurate. Remember if you decide to incorporate testimonials in the post, be sure to cite the source where you got it from.
Step 5: Entice Blog Readers With Promotional Offers
Sometimes informative reviews aren't enough in affiliate marketing, sometimes you need to do a little more. There are some people who prefer to try new products or services only if there is a coupon or discount involved. Appeal to them with an offer they don't want to miss!
Aaron and Shara What Do You Suggest?
That being said, if you have never marketed online or offline before, finding people could be very difficult for you.
We know when we first started trying to make money online, we failed miserably and we had no idea how to recruit.
That is why, we first started out by learning how to become a good marketers, but you don't have to be a good marketer at all!
We learned how to make money online WITHOUT being great marketers (Click Here To Stay Updated, And To Find Out More about HOW)!
If you don't want to be in a business that requires you to host home parties or call all your friends and recruit your family to buy your stuff no worries.
We will keep you updated where you can build a business online where you don't have to recruit anyone.
Click Here To Check This Out And See What We Mean
You will learn step by step on how to build a profitable business online WITHOUT having to market or recruit anyone else!
Follow Us on Social Media Below (We are a Real People :)):
Subscribe To Our YouTube Channel Here
Thanks,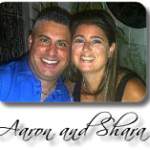 "Results Not Typical" this PROOF of payment doesn't guarantee that you will do the same, but shows you what is possible with some elbow grease and a can do attitude.