Thank you for taking the time to read about our Tracto Venture Network Review.
In this relatively new Crypto currency world, people lose more money than they make. The difference comes with knowing who you can trust or not.
On our last review, we looked deep into Puggle just to see what the fuss was about.
It turns out it's not the right business to invest in. Is this the same case as the Tracto Venture Network?
Let's find out.
Tracto Venture Network Review

The site registry for the domain tractoventure.com is private. It's also a fairly new site as it was registered about 8 months ago.
The Tracto Venture Network doesn't give any information about themselves to their website. Apparently, there's no owner or CEO that's responsible for running the business.
The website does have a FAQ section. We found out they claim to be an "Australian investment fund and platform".
We searched the Australian Business Registry and there are no results for Tracto Venture Network whatsoever.
Through their Facebook page, we found an address that links Tracto Venture Network to Australia. Yet, the building is registered to a "Servo Corp" company.
Looking more into Servo Corp, they sold a virtual address to Tracto Venture Network, that's how the two share a connection.
So, the only thing that connects Tracto Venture Network to Australia is their mailing address, nothing else.
Further investigation into social media shows that there is a Vimeo publication from less than a year ago. There, Noel Firth is presented as CEO of Tracto Venture Network.
The video description states the following about Mr. Firth: "Fintech Entrepreneur and Investor. Frith has been involved in the cryptocurrency world since 2010 where cryptocurrency is in its infancy. Since then, he has been investing in the cryptocurrency, mining, and blockchain."
Taking all these elements into account, ponder long and through about investing money in an MLM company that doesn't provide honest information about itself.
Tracto Venture Network Products
The Tracto Venture Network doesn't offer products or services. People affiliated can only market memberships within the site.
After members sign into the site they can buy "tracto". An internal virtual point currency which the Tracto Venture Network control as they please.
The "tracto" is presented as a cryptocurrency. Yet it's not tradable and it has no value outside the MLM opportunity that the company offers.
We conclude that the site works as a placeholder. Little to no information is given about the Tracto Venture Network points system.
The Tracto Venture Network Compensation Plan
Affiliates are offered to invest in tracto points. They in return expect an advertised ROI which is composed of two plans.
Plan A – Six-month investment, in return receive an 8 to 10% monthly ROI.
Plan B – Twelve-month investment, in return receive an 11 to 13% monthly ROI.
A minimal investment of 100 tracto is required (via bitcoin). Maximum investment is as high as 100,000 tracto.
ROI's received by affiliates are paid in its internal tracto currency. These can be turned into bitcoins through the site's internal exchange.
Tracto's value is set by the Tracto Venture Network. There isn't any information given to affiliates about the currency's value on their website.
Direct Referral Commissions
Affiliates on the Tracto Venture Network get a 20% referral commission on every bitcoin invested by their direct recruits.
Residual Referral Commissions
As for residual referral commissions, the Tracto Venture Network compensates affiliates using a binary structure.
The structure states that affiliates encountered at the top split into left and right (as a tree structure would):
On the primary levels of the tree, it branches into two. The second level splits those first branches the same way (now we would have four branches).
If the affiliates recruit more people and those do the same, the earnings can keep on branching as a tree would. That's basically how a Ponzi scheme works.
Payment on the Tracto Venture Network divides into two. Direct recruitment and indirect. The binary structure doesn't establish limits of how a can an affiliate can grow.
The Tracto Venture Network keeps track of the investment volume on both sides of the binary team (direct and indirect recruitment).
Each day, investment volume is gathered and rounded off the closest to 1000 tracto on both sides.
In the end, this investment structure generates a residual referral commission of 10% for every affiliate.
Joining Tracto Venture Network
Affiliation to the Tracto Venture Network has no cost. However, in order to participate, you'd have to invest a minimum of 100 tracto.
Needless to say, tracto currency value is not disclosed publicly by the Tracto Venture Network.
Conclusion
Tracto Venture Network publishes itself as cryptocurrency enthusiasts. The problem comes when you try to find where the money comes from.
The company's only legitimate revenue source seems to be the affiliate funds.
The Tracto Venture Network uses a Ponzi scheme by taking the new affiliates funds to pay the companies ROI to their other affiliates.
The companies website looks legitimate to the untrained eye. Once you pay a little more attention, it comes clear that it stands on thin air.
Tracto Venture Network's says that is an Australian company. Yet, any serious company in any part of the world requires registration.
It turns out that this one doesn't have one.
Also, the fact that its CEO is not linked to the webpage and the way their investment scheme works tells me to stay away from this and you should too.
Nobody wants to throw money into the air, even if it's actually digital money.
Aaron and Shara What Do You Suggest?
That being said, if you have never marketed online or offline before, finding people could be very difficult for you.
We know when we first started trying to make money online, we failed miserably and we had no idea how to recruit.
That is why, we first started out by learning how to become a good marketers, but you don't have to be a good marketer at all!
We learned how to make money online WITHOUT being great marketers (Click Here To Stay Updated, And To Find Out More about HOW)!
If you don't want to be in a business that requires you to host home parties or call all your friends and recruit your family to buy your stuff no worries.
We will keep you updated where you can build a business online where you don't have to recruit anyone.
Click Here To Check This Out And See What We Mean
You will learn step by step on how to build a profitable business online WITHOUT having to market or recruit anyone else!
Follow Us on Social Media Below (We are a Real People :)):
Subscribe To Our YouTube Channel Here
Thanks,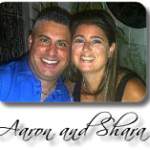 "Results Not Typical" this PROOF of payment doesn't guarantee that you will do the same, but shows you what is possible with some elbow grease and a can do attitude.